STORY HIGHLIGHTS
17 House Dems say they'd vote no on current Senate plan, according to CNN count
No Republicans have indicated they would support Senate bill
Democratic leadership must persuade 216 of 253 members to support legislation
Some Dems say they'd consider supporting Senate plan with significant changes
Washington (CNN) -- House Democratic leaders hoping to pass a health care reform bill by the Easter congressional recess face increasingly difficult odds, as several of the party's rank-and-file have come out against the plan passed by the Senate in December.
According to an ongoing CNN survey, 17 House Democrats indicate that they would vote no on the Senate plan as currently written, including six members who voted in favor of the House bill passed in November.
Several of these representatives indicated that they would consider voting for the Senate bill if it were significantly modified. However, the lack of support among these members for the underlying plan passed by the Senate on Christmas Eve illustrates the challenge party leaders face in winning over enough votes to pass what has become the Obama administration's signature legislative priority.
Some members made clear that their votes are not negotiable.
Josh Taylor, a spokesman for Texas Rep. Chet Edwards, said the congressman "voted no on health care the first time around and will vote no the second."
The White House and Democratic leaders are pushing for the House to pass the Senate bill instead of the two bodies going back and reworking their plans and voting on them again.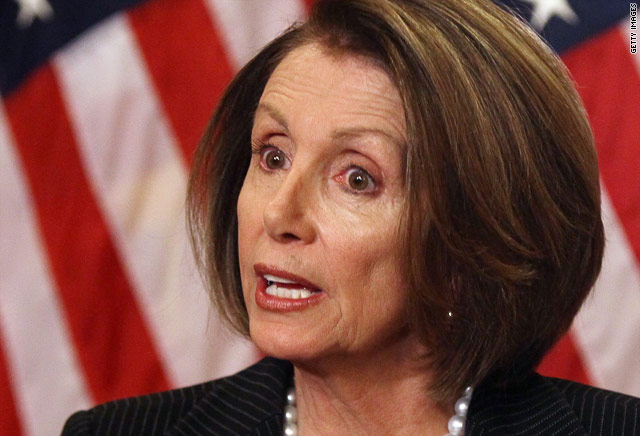 Key players in the health care debate

Video: Hitting the road for health care
As of Thursday, no Republicans have indicated that they would vote in favor of the Senate plan, which means Democratic leaders must persuade 216 of its 253 members to support the legislation.
The Senate plan becomes mathematically impossible to pass if 38 House Democrats vote no and Republicans remain unified in their opposition.
Of the 39 Democrats who voted no on the House plan in November, 11 have indicated that they would vote against the Senate plan as written, six remained uncommitted, and 20 have not returned repeated calls for comment.
One member, Parker Griffith of Alabama, became a Republican in December. An additional member, Rep. Eric Massa of New York, resigned his seat Monday.
CNN also contacted a number of House Democrats who voted in favor of the November House bill and who also represent conservative or competitive districts.
Of those, Reps. Michael Arcuri of New York, Marion Berry of Arkansas, Tim Bishop of New York, Gabrielle Giffords of Arizona, Daniel Lipinski of Illinois and Bart Stupak of Michigan said they would vote against the Senate bill as written but said they would consider supporting it with significant changes.
At least eight members remained uncommitted, saying they would wait to see the final legislation before announcing how they would vote.
Stupak leads a coalition of conservative Democrats who will probably play a key role in the health care vote calculus. These lawmakers favor modifying the Senate health care bill to include an amendment from Stupak that will further restrict ways abortions can be funded. During the House health care reform debate, 64 Democrats voted in favor of the Stupak amendment.
The Michigan congressman has been negotiating with House Democratic leaders in an effort to address the abortion issue and signaled that a resolution was possible.
"Congressman Stupak has not reached an agreement on abortion funding in the health care legislation," spokeswoman Michelle Begnoche said. "Last Thursday, the congressman had meaningful discussions with Chairman [Henry] Waxman and Majority Leader [Steny] Hoyer. Congressman Stupak expects further meetings this week and remains optimistic that language can be worked out."
Modifying the Senate bill would require use of a parliamentary procedure known as reconciliation, which allows a measure to pass with a simple majority vote of 51 rather than the 60 votes needed to block a filibuster.
The reconciliation process adds wrinkles to an already complicated vote count for Democrats, with several members like Arcuri holding open the possibility of supporting the bill if certain changes are made to the legislation.
"From the beginning, Congressman Arcuri has been opposed to the Senate bill," spokesman Jay Biba said. "If there are so-called 'guaranteed fixes' from the Senate through the reconciliation process, Congressman Arcuri would carefully review these changes by the Senate and would need some way to ensure that their 'guarantees' would absolutely be included in a final bill. As with any piece of legislation, he would review all proposed changes before casting his vote."
House Majority Whip James Clyburn said last week that he does not have a hard count of how his fellow Democrats will vote.
"We don't know exactly what to whip," the South Carolina Democrat said. "And that's why we are waiting on these fixers to take place, and the moment we get the fixers done, post them for the American people, I will look in on it and the same way the American people will, and then I will know what to go to my caucus with."
CNN's Dana Bash, Lisa Desjardins, Evan Glass, Deirdre Walsh and Robert Yoon contributed to this report.