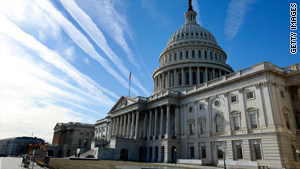 House Democratic leaders need at least 216 of their party's 253 members to vote in favor of the health care legislation.
STORY HIGHLIGHTS
21 House Democrats say they'd vote against current Senate plan, according to CNN count
No Republicans have indicated they would support Senate bill
Democratic leadership must persuade 216 of 253 members to support legislation
Washington (CNN) -- As House Democratic leaders advised their members Friday to prepare for a legislative battle over health care that could stretch through next weekend, four additional rank-and-file Democrats have come out against the Obama administration's signature domestic priority.
Reps. Ben Chandler of Kentucky, Luiz Gutierrez of Illinois, Stephanie Herseth-Sandlin of South Dakota and Heath Shuler of North Carolina say they will vote against their party's health care plan, which may be headed to a final vote late next week.
"At this time, I am a 'no' vote on health care," said Gutierrez in a written statement. "It's no secret that I have been critical of proposals that would exclude our nation's hardworking immigrants from the health care exchange, and I would find it extremely difficult, if not impossible, to vote for any measure that denies undocumented workers health care purchased with their own dollars."
According to an ongoing CNN survey, 21 House Democrats have now indicated they will vote against the Senate bill when it comes to the floor, though six of those members say they would consider voting for it if it were significantly modified. Opponents of the bill need a total of 38 Democrats to vote against the measure to ensure its defeat, assuming that all Republican members remain unified in their opposition.
Some members made clear that their votes are not negotiable. Josh Taylor, a spokesman for Texas Rep. Chet Edwards, told CNN the congressman "voted 'no' on health care the first time around and will vote 'no' the second."

Video: 'Entire year gone to waste'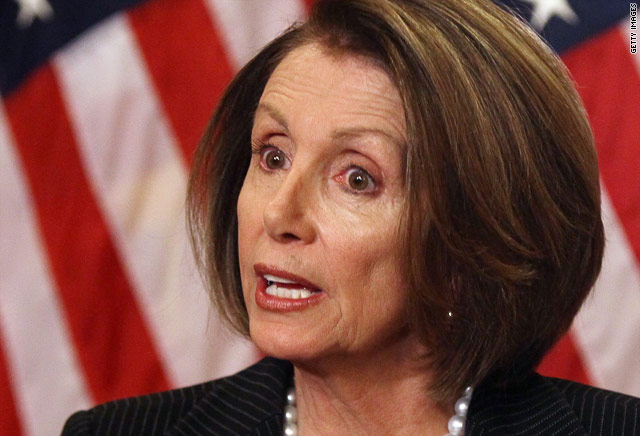 Key players in the health care debate

Video: Dems 'don't have the votes'

Video: Hitting the road for health care
Proponents of the health care plan need 216 votes in order to pass the Senate plan. As of Friday, no Republicans said they would vote in favor of the bill, which would mean Democratic leaders must rely solely on votes from its own members. Democrats currently hold 253 House seats.
Of the 39 Democrats who voted against the House plan in November, 14 indicated they would vote against the Senate plan as written, 12 remained uncommitted, and 11 have not returned repeated calls from CNN. One member, Parker Griffith of Alabama, became a Republican in December. An additional member, Rep. Eric Massa of New York, resigned his seat on Monday.
Two top Republican vote counters, Sen. Minority Whip Jon Kyl and House Minority Whip Eric Cantor, released a memo Wednesday which acknowledged that a relatively small number of Democrats hold a tremendous amount of sway on the issue.
"We believe House passage of the Senate's health care bill will ultimately be decided by the 37 remaining House Democrats who voted NO to a government takeover last November, and the ... 21 House Democrats who originally voted YES, but may now be on the fence," they wrote.
CNN contacted a number of House Democrats who voted in favor of the November House bill and who also represent conservative or competitive districts. Of those, Reps. Michael Arcuri of New York, Marion Berry of Arkansas, Tim Bishop of New York, Gabrielle Giffords of Arizona, Daniel Lipinski of Illinois, and Bart Stupak of Michigan, said they would vote against the Senate bill as written, but said they would consider supporting it with significant changes.
At least eight members remained uncommitted, saying they would wait to see the final legislation before announcing how they would vote.
Stupak leads a coalition of conservative Democrats who will likely play a key role in the health care vote calculus. These lawmakers favor modifying the Senate health care bill to include an amendment written by Stupak that will further restrict ways abortions can be funded. During the House health care reform debate, 64 Democrats voted in favor of the Stupak amendment.
The Michigan congressman has been negotiating with House Democratic leaders in an effort to address the abortion issue and signaled that a resolution was possible.
"Congressman Stupak has not reached an agreement on abortion funding in the health care legislation," said Michelle Begnoche, a Stupak spokeswoman. "Last Thursday, the Congressman had meaningful discussions with Chairman [Henry] Waxman and Majority Leader [Steny] Hoyer. Congressman Stupak expects further meetings this week and remains optimistic that language can be worked out."
Modifying the Senate bill would require use of a parliamentary procedure known as reconciliation which allows a measure to pass with a simple majority vote of 51, rather than the 60 votes needed to block a filibuster.
The reconciliation process adds wrinkles to an already complicated vote count for Democrats, with several members like Arcuri holding open the possibility of supporting the bill if certain changes are made to the legislation.
"From the beginning, Congressman Arcuri has been opposed to the Senate bill," Arcuri spokesman Jay Biba said in a statement to CNN. "If there are so-called 'guaranteed fixes' from the Senate through the reconciliation process, Congressman Arcuri would carefully review these changes by the Senate and would need some way to ensure that their 'guarantees' would absolutely be included in a final bill. As with any piece of legislation he would review all proposed changes before casting his vote."
House Majority Whip James Clyburn told CNN last week that he does not have a hard count of how his fellow Democrats will vote.
"We don't know exactly what to whip," the South Carolina Democrat said. "And that's why we are waiting on these fixers to take place, and the moment we get the fixers done, post them for the American people, I will look in on it and the same way the American people will, and then I will know what to go to my caucus with."
CNN's Dana Bash, Lisa Desjardins, Evan Glass, Deirdre Walsh and Robert Yoon contributed to this report.