Boxee Box now shipping, Netflix and Hulu Plus coming soon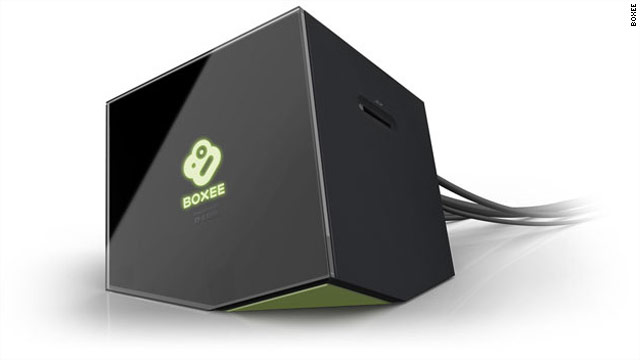 STORY HIGHLIGHTS
Boxee Box is a set-top box for streaming video content on your TV
Device is launching with an impressive array of access to online sources
Box sells for $199, making it more expensive than Apple TV or Roku XD|S
(Ars Technica) -- Boxee has announced that its Boxee Box -- a set-top box for streaming video content built in collaboration with D-Link -- is now available in 33 countries.
While the device is launching with an impressive array of access to online sources and compatibility with numerous codecs, the company also promised that Netflix and Hulu Plus support would be coming in the near future.
The Boxee Box hardware is built on the same Atom-based platform as Google TV, and runs Boxee's eponymous media center software.
The device sells for $199, making it more expensive than Apple TV or Roku XD|S but still cheaper than Google TV options from Logitech or Sony.
Like Google TV, the Boxee Box can access a variety of online sources, such as YouTube, Vimeo, and VUDU. It can also access video content on network websites, including those sites specifically built for a TV interface.
The Boxee software uses an app plug-in architecture to add additional content, much like Roku's "channels" system. The device can also access content from a local network or storage device saved in almost any popular codec.
Two of the most popular subscription-based services, Netflix and Hulu Plus, will shortly be joining in the Boxee Box fun.
Boxee's Andrew Knippen said that Netflix support should be ready by the end of this year, taking away one advantage of the Apple TV and Roku players. Boxee is working to bring Hulu Plus to the device as well, though no specific timeframe has been given.
Boxee has had an off-again, on-again, off-again relationship with Hulu ever since the software first gained support for displaying Hulu content.
There is still some unofficial support for Hulu, and the Boxee Box includes a full WebKit-based browser for viewing standard Web content. But Hulu has worked to block software like Boxee from accessing its content due to demand from its content partners.
Hulu launched its Hulu Plus service earlier this year to free that content from the browser and bring it to HDTVs, set-top boxes, and mobile devices.
It has been expanding the service ever since, most recently to Sony Bravia HDTVs and is coming soon to Roku. Hulu Plus will, for the first time, give Boxee officially sanctioned support for Hulu content.
Google recently made an attempt to shore up support for its Google TV platform, which has found itself in a struggle as major networks have moved to block Google TV devices from accessing their Web-based content.
As yet, networks haven't attempted to do so with Boxee. But the Boxee Box is just now beginning to make its way into consumers' AV cabinets, so it could become an issue later.
COPYRIGHT 2011 ARSTECHNICA.COM
FOLLOW THIS TOPIC