20th body found in aftermath of Arkansas floods
STORY HIGHLIGHTS
Victim has not been identified
Search for more possible victims continuing
12 canine units searching debris
Langley, Arkansas (CNN) -- A 20th body was found Monday from last week's flash flood that inundated an Arkansas campground, and a search for more possible victims was continuing, officials said.
The body, which was found in a river near the Albert Pike Recreation Area, had not been identified, said Michael Fletcher of the Arkansas State Police.
"We're still in the process of making a recovery and getting it out of there," he said.
The find came as authorities announced that they had increased to 12 the number of canine units searching piles of debris for more victims, said Mike Quesinberry, the head of the rescue effort for the U.S. Forest Service. "Hopefully, there's no one else left," he said.

Video: Search continues at campground

Video: Flood survivor lost family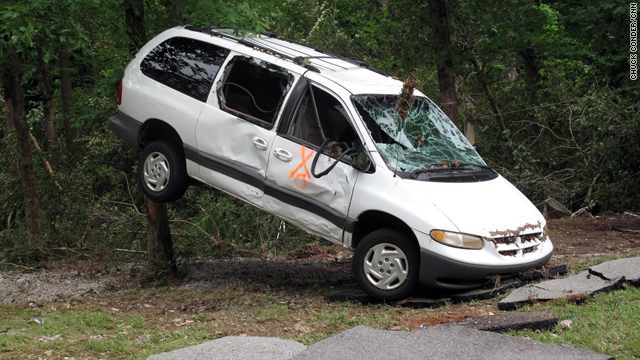 Gallery: Aftermath of Arkansas flooding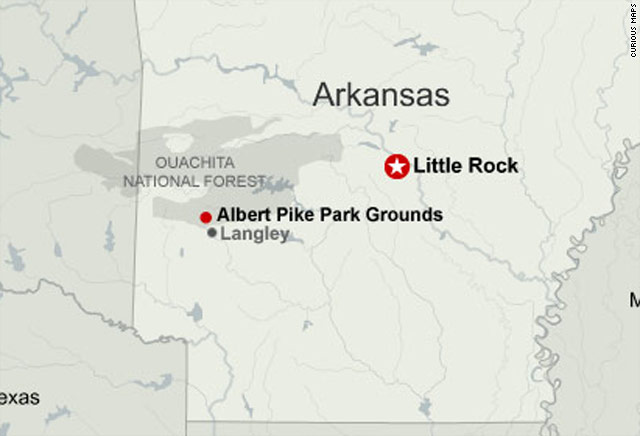 Albert Pike Recreation Area
A wall of water swept through the Albert Pike Recreation Area before dawn Friday, when most of the campers in the remote area were sleeping. The park is located along the Caddo and Little Missouri rivers, and the flood struck so quickly that many of the campers had little chance to escape, officials said.
Terri Roeder told CNN's "American Morning" that she had been sleeping outside on an air mattress when she woke and realized she was floating on the water.
"When I stood up from my bed, it was at my knees," Roeder said. "By the time I could contemplate what was going on, it's at my waist. And I was being swept out with it at my shoulders. As campers, we are used to nature. Not this extreme."
The aluminum camper in which her mother, brother and family had been sleeping fell apart and threw everyone into the water, Roeder said.
"My niece was able to continue to try to grab on to trees," Roeder said. "She landed on one with her stomach to the tree and her back to the water and held on there, waiting for three hours for rescuers."
Her mother, brother and sister-in-law were not as fortunate. "They were all found together, though, in a place that my mother loved as her very most favorite place on Earth," Roeder said.
The warning system intended to notify campers on federal land about potentially devastating weather will be re-examined in Arkansas and throughout the nation, U.S. Agriculture Secretary Tom Vilsack said Saturday.
FOLLOW THIS TOPIC