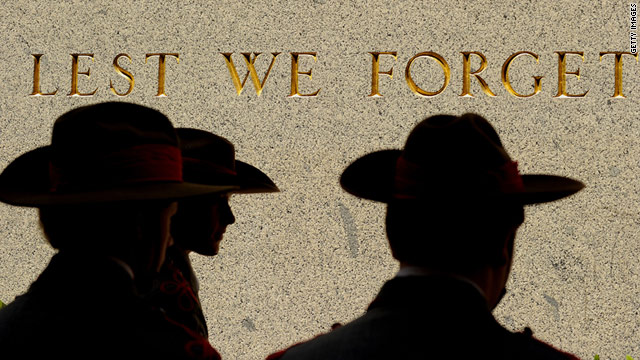 STORY HIGHLIGHTS
Henry Weikel died in 1918 during a battle in France
His remains were found by French nationals looking for metal
Scientists used dental comparisons, forensic tools to identify Weikel
Washington (CNN) -- A U.S. soldier who had been missing in action for 92 years will be buried with full military honors Thursday.
On Wednesday, the Department of Defense's POW/Missing Personnel Office said the remains of Army Private Henry A. Weikel, 28, of Mt. Carmel, Pennsylvania, had been identified and returned to his family for burial.
Weikel will be laid to rest in Annville, Pennsylvania, the office said in a statement.
Weikel was part of the 60th Infantry Regiment, 1st Brigade, 5th Infantry Division during World War I.
On September 16, 1918, Weikel's unit "encountered heavy enemy artillery barrage and machine gun fire near Jaulny, France, in a wooded area known as Bois de Bonvaux," the statement said.
Weikel was killed in the battle, and his remains were buried along with those of two other soldiers nearby.
U.S. Army Graves Registration personnel attempted to find his remains after the war, but they were unsuccessful, officials said.
In September 2006, French nationals looking for metal in the area found remains along with World War I artifacts, the statement said. A joint POW/MIA Accounting Command team operating near the location was notified and recovered the human remains.
Scientists used forensic identification tools, circumstantial evidence and dental comparisons to identify Weikel's remains, the statement said.
Army representatives contacted Weikel's niece, Rosemary Weikel Wesner, of Manahoy City, Pennsylvania, and her daughter, Debra Coleman, according to the Hazleton, Pennsylvania, Standard Speaker newspaper.
"My mother and I only learned about this a few weeks ago," Coleman told the Standard Speaker in a December 1 story. "We didn't even know he was missing in action because it was so long ago. My mom is 80 years old."
Rosemary Wesner was born 12 years after Weikel was killed.
"My mom was born in 1930, so she didn't even know him," Coleman told the newspaper.
Attempts by CNN to contact Wesner and Coleman were unsuccessful Wednesday.
The remains of the two soldiers buried with Weikel have already been identified, said Larry Greer, spokesman for the POW/MIA office.
CNN's Ashley Hayes contributed to this report.
FOLLOW THIS TOPIC