STORY HIGHLIGHTS
Authorities: Could take months to reach miners trapped more than 2,000 feet underground
Experts: Miners will react in different ways to their ordeal as well as a group
Telling stories, sharing recollections, thinking about the future can all help
Rescuers, friends and family on the surface can also help miners survive mentally
(CNN) -- The miners stranded some 2,300 feet (700 meters) underground in Chile will need to keep to a routine and rely on each other to help their chances of survival, experts have said.
Rescuers are racing to reach the 33 men trapped in the north of the country after their copper and gold mine caved in nearly three weeks ago. Officials warn it may take up to four months to dig a rescue shaft and bring the men to the surface.
In the meantime, messages, flashlights, medicine and food will be passed underground to ensure their survival.
How are the men likely to be coping?
Dr. James Thompson, co-director of London's Traumatic Stress Clinic, has counseled hostages who have been held in confined conditions for long periods of time.
He said that professionally the miners should be aware of the risk of being trapped and may have had training. Some may have been involved in earlier incidents -- which might play a part in their reaction now, depending on how they dealt with the outcome. "All of us differ in our general resilience," said Thompson.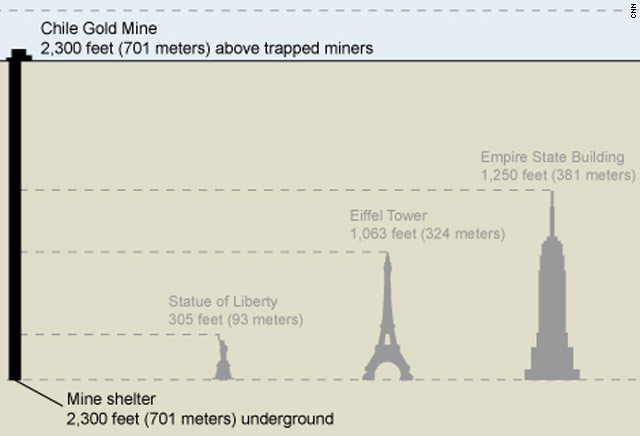 Chile miners: Depth perception

Video: Hope for trapped miners in Chile

Video: Chilean miners send note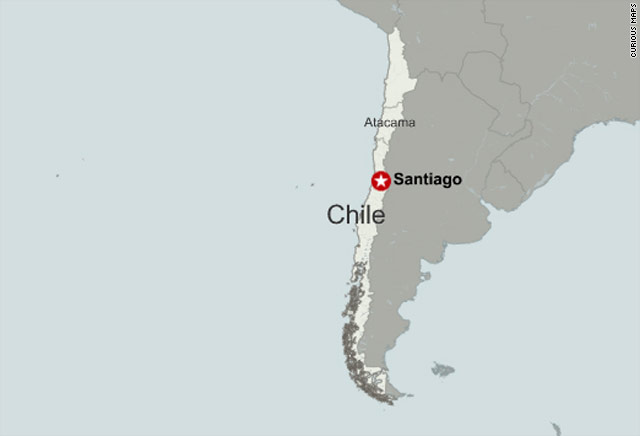 Miners trapped in Chile
But he cautioned: "This is an extreme case. It has been for such a long duration -- and will continue to be for a long duration."
Added Lucy Beresford, a London-based psychotherapist: "When you are confronting something like that it can be a wake-up call. 'What have I done with my life so far?'"
How will the men deal with the situation as a group?
The trapped miners will act together, Thompson suggested and there might be a group feeling of "we can get through this." But they will also behave as individuals due to each's circumstances.
"It's recognized that some people will have worse days than others due to anniversaries or personal disappointments," he said.
The group's chances of survival might depend on the attitudes and actions of its natural leaders, added Thompson.
These men might take responsibility to ensure that the living space is kept tidy, that routines are adhered to and that the men support each other.
"The fact that all 33 are well is extraordinary," Thompson said.
Added Beresford: "It can be a very bonding process with all the men down there together."
What can the men do to keep themselves going?
"The most important thing is to keep yourself hydrated and not waste energy," said Thompson. The best thing mentally, he said, was to have psychological distractions, to have a routine and to keep hoping.
Thompson said that people in similar situations often told each other stories, played games -- even imaging moving pieces on a mental chess board -- shared recollections and discussed what they would do once they had escaped from their predicaments. Personal religion and faith may also play a role.
Beresford added: "It's about positivity really, they have to stay focused. If they have been given a fixed time [for how long it will take to reach them] then they will have something they can prepare for."
What psychological dangers do the men face?
The miners need to be wary about speculating and agonizing over life continuing on the surface without them while they are trapped, Beresford said.
Being stranded could bring out the best in some people, she said, but might bring out the worst in others.
"Their fears can magnify their torment. It's the unknown that's going to be the biggest factor and the way in which our greatest fear can become our greatest enemy.
How can the rescuers and others on the surface help?
"It might be continual contact, as much as the miners want," Thompson said. Information such as the situation with the rescue drill, who was in charge or that the stranded men's messages had been delivered to loved ones could all help.
The attitude among the surface team needed to be informative, dependable and upbeat, telling the men "that everything is going to be going to be okay, that you have been identified, that this is what's happening."
But any setbacks, however minor, would need to be managed and explained carefully so as not to alarm the stranded, Thompson said.
FOLLOW THIS TOPIC