2 quakes hit Papua New Guinea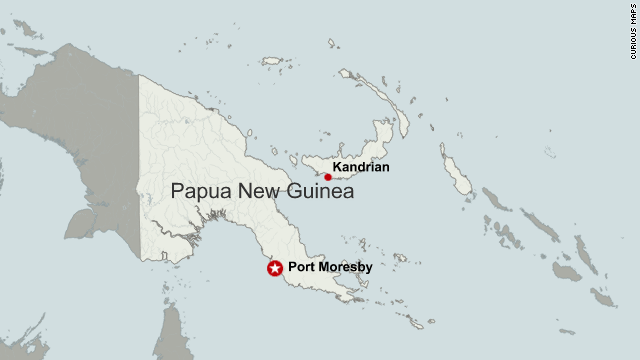 STORY HIGHLIGHTS
NEW: USGS has upgraded magnitude of second quake
Two earthquakes have struck Papua New Guinea
A tsunami warning has been canceled
There are no immediate reports of damage or injuries
(CNN) -- Two earthquakes with magnitudes of 6.9 and 7.3, respectively, struck in the New Britain Region of Papua New Guinea in the southwestern Pacific ocean Sunday, the U.S. Geological Survey reported.
The first quake occurred at a depth of 57 kilometers (35 miles), USGS said. The epicenter was about 114 kilometers (71 miles) from the city of Kandrian, Papua New Guinea.
The second quake hit very close to the first one, or 107 kilometers (67 miles) from Kandrian, the USGS said. This quake had originally been reported as a 6.8 magnitude quake and was later upgraded to a 7.3. This is almost six times stronger than originally thought.
Authorities canceled a tsunami warning that had been issued immediately after the quakes, the Indonesian Meteorological and Geophysics Agency reported.
There were no immediate reports of damage or injuries.
CNN's Andy Saputra and Angela Fritz contributed to this report.