Cambodia's judgment day in photos
(CNN) -- A man who ran a notorious Cambodian torture prison where more than 14,000 people died during the Khmer Rouge regime was found guilty of war crimes in late July and sentenced to 35 years in prison.
Despite the sentence, Kaing Guek Eav, alias Duch, will serve no more than 19 years.
The judge took off five years for the time Duch was illegally detained before the United Nations-backed tribunal was established, and another 11 years for the time he has already served behind bars.
The verdict -- which also convicted Duch of crimes against humanity, murder and torture -- sparked strong reactions as word spread outside the courtroom.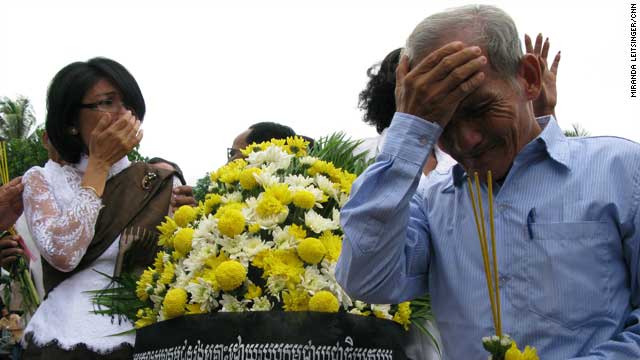 Gallery: Khmer Rouge victims
Some said it made them lose faith in the war crimes tribunal.
Here are some photos of the July 26 judgment day and the days leading up to it.
Both the prosecutors and Duch's attorneys have appealed the sentence.