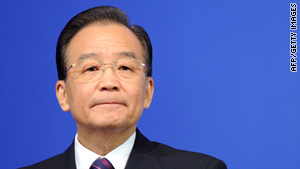 Premier Wen Jiabao is the most senior Chinese official yet to address the crisis.
STORY HIGHLIGHTS
Premier Wen Jiabao is the most senior Chinese official yet to address the issue
Wen urges the global community to help ease tensions
China has strong economic ties with North Korea and seeks stability in the region
China's foreign minister postpones a visit to meet his counterpart in South Korea
Beijing, China (CNN) -- China on Thursday stood resolutely moderate following North Korea's shelling of a South Korean island, despite international pressure for Beijing to try to sway Pyongyang.
North Korea shelled the South's Yeonpyeong Island on Tuesday, killing two South Korean marines and two civilians, and injuring 15 others.
Comments by Premier Wen Jiabao, the most senior Chinese official yet to address the issue, appeared in state media Thursday.
China is committed to peace and stability on the Korean peninsula and opposes military provocation in any form, Wen said, according to China Daily.
He also called for restraint and said the international community should make more efforts to ease tensions.
Restarting six-nation talks to denuclearize North Korea is essential to securing stability and denuclearization on the peninsula, Wen said, according to the report.
Also on Thursday, China's foreign minister postponed a trip to South Korea.

Assessing damage on the Korean Peninsula

Global call for calm between Koreas

Geography of the Korea dispute

Scientist amazed by North Korean site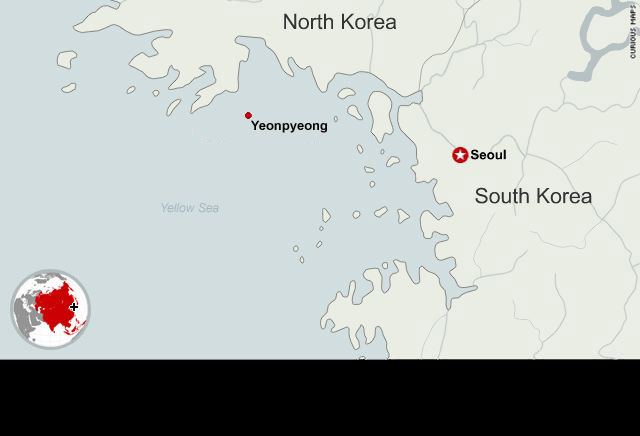 Map: N. Korea shells S. Korean island
Foreign Minister Yang Jiechi was to arrive in Seoul on Friday, to meet South Korean Foreign Minister Kim Sung-hwan. There was a scheduling conflict, said Ministry of Foreign Affairs spokesman Hong Lei.
Beijing's approach appeared unlikely to satisfy outcry for China to help rein in North Korea.
China is the North's largest trading partner, sustaining it with food, fuel and weapons. That has helped Pyongyang withstand crushing international sanctions aimed at denuclearizing the North. North Koreans have gone hungry and impoverished as Pyongyang has poured money into its military and nuclear programs.
On Thursday, the administration of South Korean President Lee Myung-bak said it would continue to work toward China playing a constructive role.
The United States planned to do likewise, senior officials of the Obama administration said Wednesday.
President Barack Obama planned to call Chinese President Hu Jintao in the next few days to discuss the situation.
Top U.S. officials have declared that China is key to communicating with the secretive North Korean regime.
"It's really important that Beijing lead here," said Admiral Mike Mullen, chairman of the Joint Chiefs of Staff.
"I've believed for some time that probably the country that can influence North Korea the most is -- is clearly China," Mullen said in an interview for this weekend's edition of CNN's "Fareed Zakaria GPS."
Mullen also alluded to China's desire for stability in the region, as well as its economic ties to North Korea.
"China has as much to lose as anybody in that region with the continuation of this kind of behavior and what the potential might be," he said.
The United States had "multiple conversations" with Chinese officials in Beijing and in Washington in the 24 hours after the shelling on Tuesday, administration officials said.
South Korea was holding annual military exercises near North Korea when Pyongyang started shelling Tuesday. Shells from the South's exercises had landed in North Korea's waters, a premeditated act of provocation, its state media said. The South had ignored the North's demands to cancel the annual drill, which involved about 70,000 South Korean forces near North Korea.
China was concerned about the exercises, Foreign Ministry spokesman Hong said Thursday.
"We oppose any act that undermines the peace and stability on the [Korean] peninsula," he said.
"China strongly calls on the [North and South Korea] to keep calm and exercise restraint, have dialogue and contact as soon as possible, to avoid re-occurrence of similar incidents."
CNN's Ed Henry in Washington and Steven Jiang in Beijing contributed to this report.
FOLLOW THIS TOPIC