Destruction on island at center of Korean barrage
STORY HIGHLIGHTS
On the island attacked by North Korea, the smell of ash and smoke is still strong
The once-vibrant community is now little more than a ghost town
Survivors who stayed after the attack are wondering if their community will survive
Yeonpyeong Island was center of hour-long exchange of fire between Koreas Tuesday

Yeonpyeong Island, South Korea (CNN) -- A dog scavenges for food, the family pet now a stray. An old lady, who refuses to leave her home, rearranges the shattered bricks, as she tries to put her life back together.
Everywhere there is destruction on South Korea's tiny Yeonpyeong Island. Houses are incinerated, treasured possessions now charred remains.
It is the small things that reveal the most. The books tattered and burned. A family piano now a blackened shell, and a kitchen with charred pots and pans and a child's broken cup.
Everywhere there is ash and the strong smell of smoke. Shattered glass covers the roads and burnt tiles crunch under feet.

Scene of the Korean attack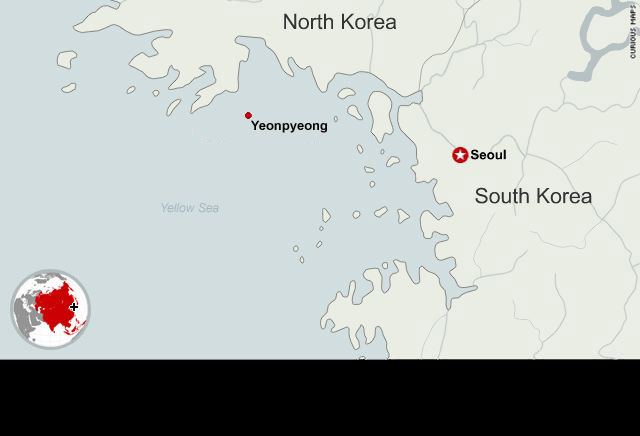 Map: N. Korea shells S. Korean island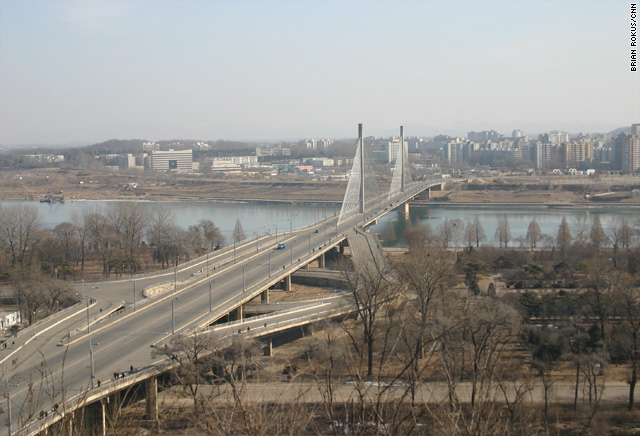 Explainer: All eyes on North Korea
Shell craters are visible, and the walls are pockmarked with shrapnel.
North Korea rained shells on the island Tuesday and South Korea returned fire.
For about an hour a 57-year-old armistice was broken, and a war that has never really ended ignited again.
A tiny fishing village was suddenly and violently at the center of a flashpoint that some fear could tip the Korean peninsula into all out war.
CNN returned with South Korea's coast guard for an up-close look at the battle's aftermath.
The once bustling little community is now a ghost town. Hundreds of people have fled. Those who have stayed told us of the moment of terror.
"I was up near the lighthouse when my daughter called and said some kind of war had broken out," one woman said.
She says she feels like leaving herself and is scared North Korea will hit again.
Others would like to leave but simply have nowhere to go.
"This is a fishing village. What am I going to do if I leave? People have got to come back," a man tells me.
But people won't be back. Some of those who have fled say they no longer feel safe.
They tell me they are used to conflict but not like this. Normally it is military-to-military.
The difference is that now civilians have been caught in the crossfire.
FOLLOW THIS TOPIC


Part of complete coverage on
The border between North and South Korea is one of the world's geo-political hotspots

CNN crew are the first western journalists to visit the island attacked by North Korea

The coastline of the Yellow Sea is an stage for conflict between North and South

One of the world's most hi-tech cities still exists under the shadow the Cold War.

It's one of the world's most secretive nations -- why does N. Korea have so little contact?


Today's five most popular stories