Authorities: Death toll up to 48 in Christmas Island shipwreck
STORY HIGHLIGHTS
Authorities believe 90 passengers were on the ship when it crashed
The incident has prompted criticism of the government and protests by detainees
(CNN) -- Australian authorities on Monday raised the death toll of asylum-seekers killed last week in a shipwreck on Christmas Island to 48, possibly more than half of the passengers on the boat.
Federal police believe as many as 90 people were on the ship when it crashed into the cliffs along Christmas Island on Wednesday.
The incident has spawned protests from asylum-seekers in detention center camps, including shipwreck survivors, who claim the Australian Navy didn't do enough to save the lives of those who died in the accident.
It has also provoked criticism of Prime Minister Julia Gillard for being soft on border protection. Since winning the Australian federal election in September, Gillard has adopted a tougher stance on asylum seekers, with plans to open more detention centers.

Life of an asylum seeker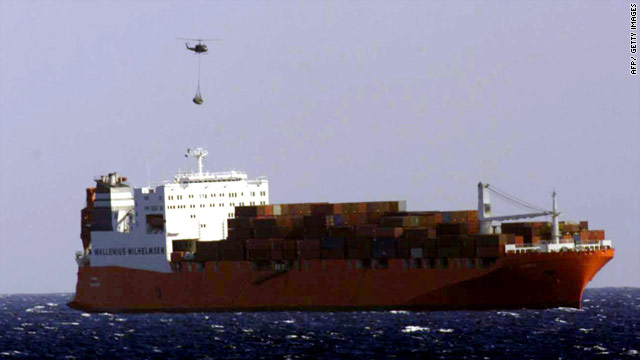 Gallery: Australia's record on asylum seekers
Gillard has called the deaths "a terrible human tragedy," and has vowed a thorough investigation will be conducted of the incident.
At a Thursday press conference, reporters peppered Gillard with questions about the government's policy on asylum-seekers.
"The slamming has begun by commentators saying you've got blood on your hands," one reporter said to the prime minister. "Do you feel like you've got blood on your hands?"
On Friday, asylum-seekers being held at the Christmas Island detention center broke into protests about conditions in the center and the deaths of their fellow travelers, which they blamed on the Australian government.
The people on board the stricken vessel off Christmas Island were of Iranian, Iraqi and Kurdish origin. An inquest and criminal investigation will determine the nature of the asylum seekers' deaths, their passage to Australia and the potential involvement of people smugglers.
Christmas Island is an Australian territory in the Indian Ocean, nearer to the Philippines than to Australia. The island is about 1,600 miles northwest of the western Australian city of Perth and 220 miles south of the Indonesian capital, Jakarta.
FOLLOW THIS TOPIC