STORY HIGHLIGHTS
The drills come as tensions between the two Koreas remain high
South Korea held live-fire military exercises earlier this week
North said to be in transition in leadership
Seoul, South Korea (CNN) -- Tensions rippled across the Korean peninsula as South Korea geared up for its largest land and air winter drills on Thursday, maneuvers choreographed in the shadow of its reclusive tough-talking communist neighbor.
The South Korean army said Wednesday that the long-planned drills will be held just 15 miles from its longtime adversary North Korea, whose nuclear aspirations strike worry in Seoul and in capitals across the world.
More than 800 military personnel will take part in the exercise in Pocheon, a media officer from the South Korean army said, and it will include six fighter jets, anti-tank missiles, and involve more than 100 types of weapons.
The drills -- scheduled in 2009 -- come at a time when the country is on high-alert, after Pyongyang shelled a South Korean island in the Yellow Sea that resulted in four deaths.
And, the hostilities come as North Korea is undergoing a transition -- the ailing leader Kim Jong Il is believed to be in the process of transferring power to his son, Kim Jong Un. Some analysts believe the upcoming internal changes have prompted the North to flex its military muscle.

Blitzer: How conflict was averted

Diplomats agree to disagree on Koreas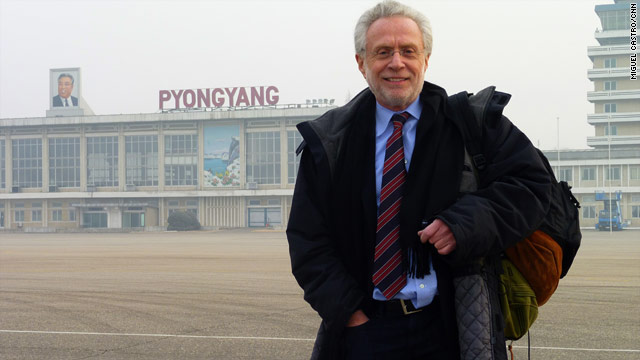 Gallery: N. Korea: Life in a tinderbox
After Japan's defeat in World War II, Korea became a divided nation, the free-enterprise South and the communist North.
Over the past six decades, small-scale skirmishes have flared repeatedly along both land and sea borders as each state aimed to reunify the peninsula according to its own terms and system of government. Deadly naval clashes have occurred along the demarcation line in 1999, 2002 and 2009.
Over this past year, the Korean peninsula has been gripped by anxiety over the sinking of the Cheonan, a South Korean warship. Forty-six sailors died in the March incident, widely blamed on North Korea -- which denies responsibility.
Tensions rose higher last month, when North Korea shelled Yeonpyeong Island, killing two South Korean marines and two civilians. The North accused the South of provoking the Yeonpyeong attack because shells from a South Korean military drill landed in the North's waters.
South Korea's navy also opened regular exercises in the East Sea on Wednesday that will run for four days, and Seoul held a live-fire naval drill that ended peacefully Monday after an hour and 34 minutes.
North Korean military leaders said retaliation wasn't necessary but issued a stern warning to South Korea and the United States, according to the state-run Korean Central News Agency. Seoul has not ruled out the possibility of unforeseen provocations in borders areas and possibly on large civilian gatherings.
The key South Korean government official dismissed North Korea's lack of military response as a calculated political decision to build goodwill with China, Russia and other allies.
In recent days, some developments generated optimism.
The North agreed to allow U.N. inspectors access to its uranium-enrichment facility and take other steps that could defuse tension if implemented, including consideration of the formation of a military commission among North Korea, South Korea and the United States.
The latest developments in North Korea came amid a visit to North Korea by Bill Richardson, the former U.S. ambassador to the United Nations and current governor of New Mexico. Richardson was acting as a private citizen and not a U.S. envoy.
"Maybe we had a little impact with them," he said Monday of the North Korean leaders.
But a South Korean government official viewed Richardson's visit skeptically, saying Pyongyang took advantage of the governor.
Seoul had no official reactions to two proposals -- one to set up a hot line between South and North Korean military leaders and another to have a commission to settle simmering disputes before they flared into full-on military confrontations -- that, Richardson said, North Korean leaders were receptive to.
There have been other recent events that have suggested the possibility of a thaw in relations.
North and South Korea had begun discussions on the possible resumption of reunions of family members separated by the Korean War, and North Korea has requested military talks. In early September, the South offered food aid to the impoverished North for the first time in three years.
CNN's Jiyeon Lee contributed to this report.