STORY HIGHLIGHTS
Norman Johnston, 68, arrived to hear UK PM apologize for child migration policy
Program saw thousands of British children separated from families and abused
Two migrants share their harrowing tales of survival
London, England (CNN) -- "Barbaric ... inexcusable ... unfettered." Those were the words Norman Johnston used to describe his harrowing time as a child migrant in Western Australia.
The 68-year-old was among 60 former child migrants who traveled to the UK to hear Prime Minister Gordon Brown apologize Wednesday for a controversial child migration policy.
The migration program saw thousands of British children separated from their families and sent to Australia and other Commonwealth countries where they were abused physically and emotionally.
UK apologizes over 'shameful' child migration program
The former migrants share a common thread of pain, abuse and hurt. Here two of them share their harrowing tales of survival.
Norman Johnston, 68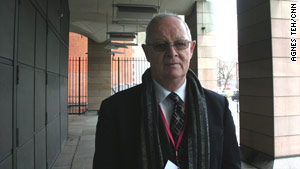 "I was seven-years-old when I arrived in Australia in May 1950. I was deported from Scotland through Southampton. At the Boy's Home in Castledare in Western Australia, a tremendous amount of abuse -- physical, sexual, mental -- began to occur with all the children.
Later at 10, I was deported to Clontarf where once again, the abuse continued with this organization known as the Christian Brothers. This time -- on a much larger scale."
The journey
"Some of the boys that I traveled with told me that I had cried for three solid days. We've been at sea for three days before I knew I was not going back. The description they gave us of Australia was that it just down the road and around the corner.
As a seven-year-old, I thought wow, they said all these wonderful things about Australia... that you pick fruit off the trees on the way, that the sun shines... it sounded absolutely fantastic. The analogy they came up with was that you'll get a better life and that's an absolute fallacy. We didn't even know where Australia was -- let alone that it was a different continent.
The day I arrived at Castledare, we were kicked and belted off the bus. From the minute we arrived, a member of the Christian Brother got on the bus and bellowed at us to get off and get into a single line outside the bus. I remember thinking: 'My God, what have we gotten ourselves into here?' And it never got better from that day."

Video: Forced into child labor
He'll have his hands down his trousers while he was standing next to him. At that age, I knew what I was seeing was not right.
--Norman Johnston
The abuse
"Children were constantly interfered with by members of the Christian Brothers. The brutality, starvation, and depravation that occurred to these children were absolutely atrocious. The unfortunate thing was because no one monitored what was going on, the carers had carte blanche to do whatever it was they wanted to do with us -- and that was exactly what they did.
Children were raped, children were sexually abused, children were flogged, children were starved. There was never a day I can recall where I was not hungry. The clothing we were given were well below what should've been. Goodness knows how most of us survived these ordeals.
The Christian Brother would walk into our dormitory, pick one of the children up any night he felt like it, carry him to his room in the dead of the night and sexually abuse him in the room and then carry him back into his bed before morning. This was standard practice. It was so open.
We'll be sitting in class and one of the Christian Brothers would just openly abuse the children. He'll have his hands down his trousers while he was standing next to him. And we were just gobsmacked, just watching him. At that age, I knew what I was seeing was not right.
What happened to me was no less than what happened to most of the British children. It was barbaric, it was inexcusable, it was not warranted.
The brutality that accompanied the sexual abuse by these carers was unbelievable. We were told, 'Your parents didn't want you, your country didn't want you... so that's why you are here -- this is your last chance.'"
UK apologizes over child migration program
Ann McVeigh, 65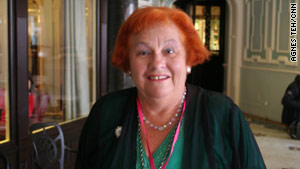 "My mother was unmarried and when I was born in southern Ireland, she couldn't look after me by herself... she was paying for my upkeep [in a children's home in Belfast] in the hope that when I got settled she was going to come and pick me up and take me home. Five years later when she came to pick me up, I wasn't there -- I was in Australia.
I was sent to West Australia -- a place called St. Joseph's run by Sisters of Mercy. Sisters of Mercy was what we call Sisters of No Mercy because they were very very cruel mentally and physically schooling under duress, belted you if you didn't do your homework. There were a couple of hundred of us."
The apology
"I'm very appreciative. I think it's a long, long, long time overdue. A lot of people haven't survived to witness this apology so I'm hoping he [Gordon Brown] will recognize them as well. It's very important it won't be closure but a sense of relief and healing to some extent.
On dealing with the past
"I've blocked a lot out -- I did see a lot of cruelty. I was okay with it until I had my own child and that's when my anger came in. Because I never had any backup as a family to go to see to. For him [her child] there was no one to go to. He didn't have any aunties, uncles or anyone to see... that's been upsetting."