Karadzic genocide trial resumes after 4 months
STORY HIGHLIGHTS
Radovan Karadzic faces 11 counts of genocide, war crimes, crimes against humanity
Charges stem partly from 1995 mass killing of Muslim men in Bosnian town of Srebrenica
Karadzic, the Bosnian Serb president at the time, accused of responsibility for the massacre
Karadzic faces life in prison if convicted. The court cannot impose the death penalty
(CNN) -- The genocide trial of Radovan Karadzic resumed Monday after a four-month postponement, with the former Bosnian Serb leader presenting his opening statements.
Karadzic is blamed for the worst massacre in Europe since World War II. He has denied the charges.
He has defended himself since the trial began in October, but boycotted the proceedings, saying he needed more time to prepare.
The following month, the International Criminal Tribunal for the former Yugoslavia appointed a lawyer for Karadzic and postponed the trial until March to allow the defense time to prepare.
Karadzic is being allowed to represent himself again, with the provision that the standby counsel would take over if he again refused to attend court.
He faces 11 counts of genocide, war crimes and crimes against humanity.
The charges stem partly from the killing of more than 7,000 Muslim men and boys in the Bosnian town of Srebrenica in 1995.

Video: Dysfunction since Dayton

Video: Killings of Srebrenica

Video: One soldier's tale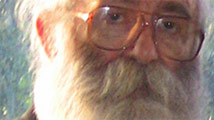 Radovan Karadzic Timeline
Karadzic, the Bosnian Serb president at the time, is accused of responsibility for the massacre.
It became an emblem for the dissolution of Yugoslavia -- once a multi-ethnic state of Serbs, Croats and Muslims -- into six countries during a bloody and brutal conflict in the early 1990s.
The trial began more than a year after Karadzic was captured in Belgrade, the capital of Serbia. He had been on the run for more than 13 years and was living in disguise in Belgrade, practicing alternative medicine at a clinic.
Karadzic faces life in prison if convicted. The court cannot impose the death penalty.
The 1992-95 Bosnian conflict was the longest of the wars spawned by the breakup of Yugoslavia in the early 1990s.
Backed by the government of then-Yugoslav President Slobodan Milosevic, Bosnian Serb forces seized control of more than half the country and launched a campaign against the Muslim and Croat populations.
Karadzic was removed from power in 1995, when the Dayton Accord that ended the Bosnian war barred anyone accused of war crimes from holding office.
Milosevic died in 2006 while on trial at The Hague.