At 93, Louvre Pyramid architect I.M. Pei is still going strong
STORY HIGHLIGHTS
Architect I.M. Pei is 93 years old but is only recently retired
His pyramid at the Louvre is one of the most celebrated buildings in the world but it wasn't always so
He regrets not building more in his homeland, China
London, England (CNN) -- It's 27 years since award-winning architect I.M. Pei began work on his glass pyramid at the Louvre Museum in Paris.
But while the Pritzker Prize Laureate is recently retired, he considers his involvement in the pyramid to be ongoing and suggests there may yet be feathers to add to his cap.
"It was a wonderful experience," he told CNN. "The Louvre for me is a wonderful experience. Because it continues, it didn't get cut off, it was actually a continuous involvement all the way and a lot of people have come and gone, come and gone; but I'm still here."
Pei was awarded the title of Officier de La Legion d'Honneur -- one of France's highest decorations -- in 1993 after completing the 10-year-long project to refurbish the Louvre palace and add the iconic pyramid.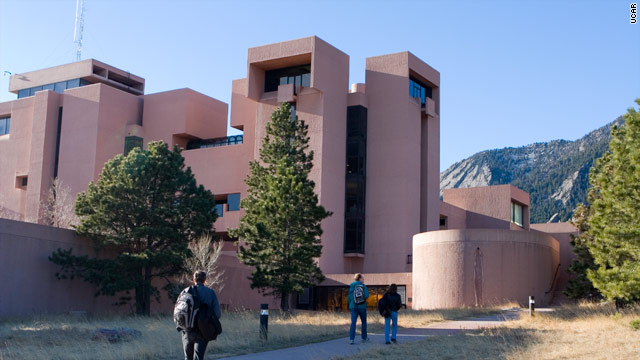 Gallery: I.M. Pei's iconic buildings
The "Grand Louvre" project is one of many successes in Pei's long and distinguished architecture career.
Born in 1917 in China and raised in Hong Kong, he later moved to the U.S. and studied under master modernist architects Walter Gropius and Marcel Breuer.
Buildings Pei has designed include the Bank of China in Hong Kong (where his father was once a governor), the JFK Memorial Library and Museum in Boston and the East Building of the National Gallery of Art in Washington.
The Museum of Islamic Art in Doha, which opened in 2008, is one of Pei's last major buildings. Although in his eighth decade, he embarked on a serious tour of the Islamic world to better understand its architecture before beginning work on the project.
The Louvre for me is a wonderful experience.
--I.M. Pei
He remains proudest of his pyramid at the Louvre. The project faced considerable challenges, chief of which was working with an already iconic institution steeped in history. He also faced resistance from the French public.
"It's part of life," he told CNN. "These things don't bother me. I rather enjoyed it, I remember people, an old lady spitting on the sidewalk, that venomous, so unhappy with what I did ... But it all passed."
Today, the pyramid is considered one of the world's major architectural achievements and a beacon for visitors to the museum.
"That came about not because of design but because of the challenge," he said. "If you don't make an icon out of this challenge you fail and I can't think of a place more demanding than this one."
Despite his considerable output, Pei does still have some regrets. "I could have done a lot more in China," he told CNN, "I left something there but not enough."
As for the Pritzker Prize, it was a great honor but he told CNN that "there are many other honors too that are probably more important." Elaborating, he said: "The legion of honor! I'm in France, that's what I say!"
FOLLOW THIS TOPIC