'No reason to think' Israel involved in Hamas murder, official says
STORY HIGHLIGHTS
NEW: Israeli Foreign Minister says "no reason" to link Israel to Hamas official's murder
Mahmoud al-Mabhouh was killed in his Dubai hotel room in January
International warrant seeks arrest of 11 people over murder of top Hamas official
British PM calls for investigation into allegedly fake passports used by murder suspects
London, England (CNN) -- There is "no reason to think" Israeli agents were involved in the mysterious death in Dubai of a senior Hamas militant, Israeli Foreign Minister Avigdor Lieberman said Wednesday.
Lieberman's comments were the first by a senior Israeli leader about the death last month of Mahmoud al-Mabhouh, a founding member of Hamas' military wing.
Hamas accused Israel of an "assassination" after al-Mabhouh was found dead in a Dubai hotel, but Lieberman disputed that.
"There is certainly no reason to think that the Mossad and not some other intelligence agency of another country operated there," he said in an interview with Israel's Army Radio.
The Mossad is Israel's secret intelligence agency.
"The Israeli policy has always been to be vague regarding security activities and that is the right policy," he said. "There is no basis to associate what we saw in Abu Dhabi to Israel."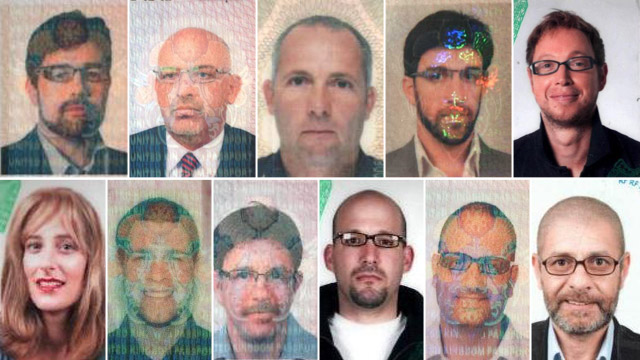 Video: Mideast murder mystery

Video: Dubai killing 'professional'
Dubai police have named 11 suspects, and said the suspects were holding European passports -- one from France, three from Ireland, six from Britain and one from Germany.
But officials involved in the investigation have told CNN there are 17 suspects -- one Palestinian and 16 Europeans. The Palestinian was arrested in the past few days in Jordan, and led authorities to a second Palestinian who was also arrested.
The British government said Tuesday it believes the passports used were fraudulent. France has also said it cannot confirm the authenticity of the passport.
On Wednesday, British Prime Minister Gordon Brown called for an investigation into the alleged use of fraudulent British passports by some of the suspects.
Brown made the comments in a radio interview, and a Downing Street spokesman confirmed them.
Up to seven people in Israel share the same name as those on some of the passports, but have denied any involvement in the case. Some have suggested in Israeli media that their identities were stolen.
CNN's Paula Hancocks and Melissa Gray contributed to this report.
FOLLOW THIS TOPIC