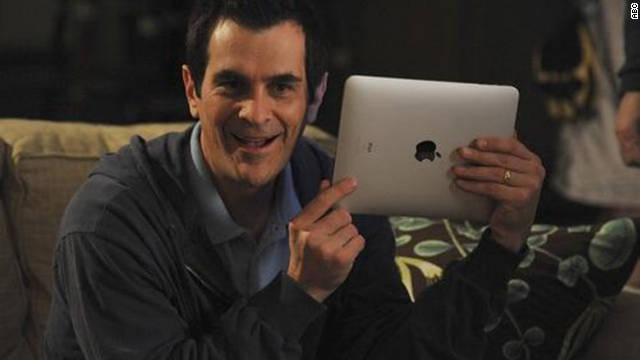 With a little makeup, we think Burrell's looks could be remarkably close to Jobs'. He's won an Emmy for "Modern Family." And he was in the "Dawn of the Dead" remake. We award bonus points around here to anybody who's faced the zombie apocalypse.
Glover is another actor who may be better suited to playing the older Jobs than his younger self. But, hey ... he played George McFly as both a high-schooler and father of a teenager in 1985's "Back to the Future." He played old in that one, maybe he could pull off young as Jobs.
As a "Gossip Girl" star, Badgely might draw an audience to the film that may not be interested otherwise. He's one of our younger choices here at 24, so he'd be able to capture the younger Steve Jobs. In Hollywood, it's easier to make a young actor look older than the other way around. But does Badgely have the chops? His only major award nominations have been for the Teen Choice Awards. Maybe tackling Jobs would be a breakout role? Or not.
Our original instinct was to cast Colin as the young Steve Jobs and dad Tom Hanks as the older version. But, let's be honest; Tom has sort of gone the opposite direction of the weight loss Jobs experienced during his illness. Still, we think one Hanks might be enough.
Another Oscar nominee, Norton, at right with Tim Blake Nelson and Keri Russell, has gone from "Fight Club" to "The Incredible Hulk." He's got range, and we think he could capture Jobs' intensity. Wondering about his ability to transform on screen? Check out "Leaves of Grass," in which he plays a college professor and his own brother, a small-town marijuana grower.
We know that, at 50, Tucci is too old to pull off a the young Jobs who built Apple in his family's garage. But he'd be masterful as the older Jobs. The Emmy winner and Academy Award nominee has made a career playing smart, and sometimes intense, characters ... both of which are integral to portraying Jobs.
He showed his dramatic chops in "Atonement" and made a cool (some would say "dreamy") Professor X in "X-Men: First Class." In his early 30s, he's another one who could take on Jobs in Apple's early years.
He's already made one dramatic weight change for a role, reportedly dropping more than 30 pounds for 2002's "The Pianist." There's a passing resemblance to Jobs, but more important, Brody is a top-notch actor. The Oscar-winner's range has gone from drama ("The Pianist") to comedy ("The Darjeeling Limited") to horror ("The Village") to action ("Predators").
Wilson's got a look that we think could be converted, with the right makeup department, into Jobs. He's certainly played characters that suggest he could capture the CEO's quirkier, ex-hippie side. But could he catch Jobs' tougher side? And what about the remnants of that Texas accent?
OK, so Wyle is kind of a no-brainer for this list. He portrayed a young Jobs masterfully in 1999's "Pirates of Silicon Valley," a look at Apple's early days. The resemblance the "ER" alum bore to Jobs was surprising, and, now 12 years older, he's perfectly placed in the middle between older and younger Steve. The question is whether he'd want to reprise a role he's already played.
Ty Burrell
Crispin Glover
Penn Badgely
Colin Hanks
Edward Norton
Stanley Tucci
James McAvoy
Adrian Brody
Luke Wilson
Noah Wyle
STORY HIGHLIGHTS
Sony Pictures is buying the movie rights to an upcoming Steve Jobs biography
A biopic of the Apple CEO would have to capture him in his younger and later days
Casting director: No one will look just like Jobs, so the key is capturing his essence
Here are 10 actors we think would bring something interesting to the role
(CNN) -- With news that Sony Pictures is buying the movie rights to an upcoming biography of Apple co-founder Steve Jobs, speculation has jumped to who could play the late tech mastermind.
Quoting anonymous sources, the New York Times and other media outlets were reporting that Sony is in final talks and will pay $1 million for the rights to the book, which traces Jobs' story from college dropout to CEO of the world's leading tech company.
Simon & Schuster announced last week that, based on the surge of interest in Jobs following his death last week, it would move the release date of the authorized biography, "Steve Jobs" by Walter Isaacson, from November 21 to October 24.
Capturing the iconoclastic Jobs on the written page is not easy. But finding the right actor to bring him to life onscreen might be an even bigger challenge.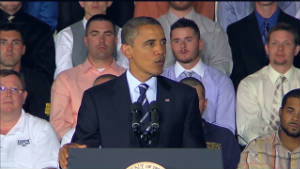 Obama: Jobs' legacy great American story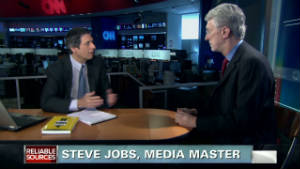 Steve Jobs: Media master?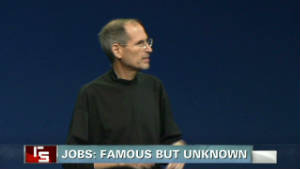 How well do we know Steve Jobs?
"When you're casting somebody to play someone that is familiar to audiences, you're never going to get somebody that is going to look exactly like them," said Tammara Billik, casting director at Billik/Wood Casting in Sherman Oaks, California. "So you have to get at the sort of internal essence of the person. You have to get their energy."
Think Ben Kingsley as Gandhi, or more recently, Jamie Foxx as Ray Charles.
With a Jobs biopic, there's the added difficulty of finding someone who can play him both as a young man starting Apple Computer in his parents' garage with partner Steve Wozniak, and as the 50ish CEO who captivated audiences three decades later with high-profile launches of the iPhone and iPad.
And then there's the dramatic weight loss Jobs saw in his final years as he battled pancreatic cancer.
The first name that came to Billik's mind was an actor that could capture Jobs in his later years: Stanley Tucci.
"I think physically there's a resemblance," she said of the veteran character actor from "The Devil Wears Prada" and other films. "And I think Stanley always plays very bright, articulate men. I think that really speaks to who Steve Jobs was."
Going younger, she mentions another, perhaps less-likely choice: "Saturday Night Live's" Andy Samberg.
"He doesn't really look like him, but he doesn't really look like anybody he plays and he pulls it off," she said of the actor who has mimicked another tech titan, Facebook's Mark Zuckerberg, on "SNL."
In a quick brainstorming session, Billik threw out a list of other possibilities: Josh Stamberg from "Drop Dead Diva." "Heroes" alum Adrian Pasdar. Matthew Modine. Christian Bale. Jason Schwartzman. Bob Saget. (Yes, Bob Saget. We think that one was a joke).
"You could kind of go down the list and find a lot of people who probably could do it," Billik said. "Nobody is going to be exactly him. But it's got to be somebody who's right -- who's got an intensity to them."
Jobs has already been portrayed on screen once -- by "ER's" Noah Wyle in a 1999 made-for-TV movie, "Pirates of Silicon Valley."
Of course, to cast Jobs' life story today you'd also need another actor to play the shorter, stouter Wozniak. Some first-instinct suggestions: Jack Black, Zach Galifianakis or Philip Seymour Hoffman.
In the gallery above, we've collected 10 actors who could bring something interesting to the role. Does one of them work for you? Did we leave out an obvious choice? Let us know in the comments.