STORY HIGHLIGHTS
Hillary Clinton meets again Friday with Aung San Suu Kyi
The Nobel Peace laureate spent most of the last two decades under house arrest
Clinton was to meet with Suu Kyi's newly registered political party
Yangon, Myanmar (CNN) -- U.S. Secretary of State Hillary Clinton continued her landmark visit in Myanmar on Friday by resuming a meeting with Aung San Suu Kyi, the Nobel Peace Prize winner who intends to run in upcoming parliamentary elections with her newly registered political party.
The secretary was to tour Suu Kyi's home, where the activist spent most of the last two decades under house arrest imposed by Myanmar's military regime.
Clinton also was to meet members of Suu Kyi's National League for Democracy, representatives of ethnic groups, and civil society organizations, the State Department said.
On Thursday, Clinton, the first U.S. secretary of state to visit the country in 50 years, met with Suu Kyi in a wide-ranging discussion that covered matters ranging from books to political candidacy.
Clinton is in Myanmar to urge democratic reforms. Suu Kyi is regarded as the Southeast Asian country's leading reformer for democracy.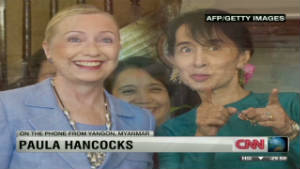 Clinton meets with Suu Kyi in Myanmar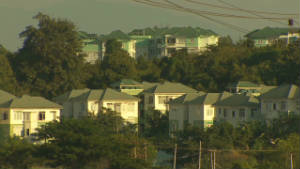 Myanmar's new, empty capital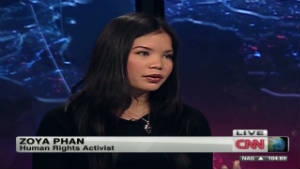 Refugee: 'Life is so desperate' in Burma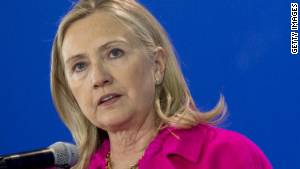 Flickers of progress in Myanmar
Read U.S. President Barack Obama's letter to Aung San Suu Kyi
Clinton has told the country's leaders that the United States will help Myanmar economically and diplomatically if reforms there continue. On Thursday, she sat down with new President Thein Sein, who told Clinton about the importance of Myanmar's relationship with China, a senior State Department official said.
Sein said that his country sits at an "enormous crossroads" between India and China and needs to have good relations with both, the official said. Clinton told him that the United States wants Myanmar to have a good relationship with its neighbors, the official said.
Read Obama's letter to Myanmar's president
Clinton held out the possibility that the United States would send an ambassador to Myanmar if reforms continue. She said the United States would support visits by officials from the World Bank and the International Monetary Fund to assess how they can help the country. Washington will help the United Nations Development Programme establish a micro-finance program in Myanmar and will invite the country to join the Lower Mekong Initiative, a regional environmental and health organization, Clinton said.
Suu Kyi initially met with Clinton Thursday night in Yangon at the residence of the U.S. Chief of Mission for dinner.
Suu Kyi said she supports the immediate return of a U.S. ambassador to Myanmar, but Clinton told her the timing was not yet right, the State Department official said.
The official described the U.S. posture as "careful and realistic" but wouldn't say whether the United States trusts the Myanmar government's pledges to continue reforms.
On Thursday, Clinton invited the foreign minister to visit Washington and he accepted, but no date was set, the State Department official said.
Also Thursday, the United States and Myanmar agreed to resume the search for missing American World War II soldiers, about 600 of whom remain unaccounted for, the official said.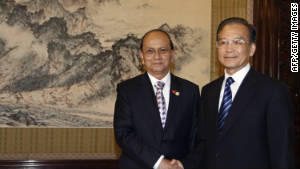 China, Myanmar ties to remain strong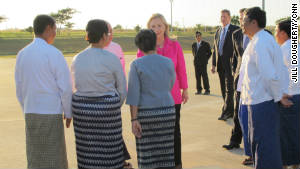 Secretary Clinton lands in Myanmar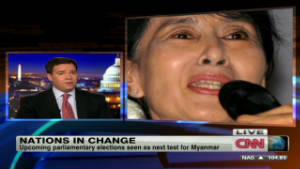 U.S. reaches out to Myanmar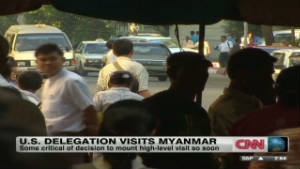 Some in Myanmar unaware of Clinton visit
Clinton's trip was made possible by the nation's unexpected steps at democratic reform.
Ruled by a junta since 1962, Myanmar elected Sein to the presidency in March. The new government freed dozens of political prisoners in October.
On Wednesday, Suu Kyi -- released since November of last year from her latest round of house arrest -- said she intends to run for parliament.
The developments stirred optimism among U.S. officials, who refer to the country as Burma -- the name it used before the junta took power.
The trip, the White House said, indicates that the time could be right for the two nations to forge a new relationship.
Still, Myanmar is far from a democracy -- and skepticism exists on both sides.
Journalists in the country enjoy new freedoms, but their work remains heavily regulated. Ethnic violence still occurs against Myanmar's minorities, and human rights groups estimate that more than 1,500 political prisoners are still detained.
Suspected cooperation between the government and North Korea on ballistic missiles and nuclear activity also is troubling to the United States.
As a result, the Obama administration is not ending sanctions and is not making any abrupt changes in policy.
For its part, Myanmar offered a cordial welcome to Clinton -- but the visit has been low key.
On Thursday, news of her trip and a photograph of her greeted by officials at the Naypyidaw airport ran on page 2 of the state-run newspaper, The Mirror. In contrast, the front page carried a prominently placed photograph of Mikhail Myasnikovich, the prime minister of Belarus -- who arrived Thursday.
CNN's Paula Hancocks, Elise Labott, Peter Shadbolt, Jill Dougherty and Michael Martinez contributed to this report.