STORY HIGHLIGHTS
NEW: Leftist protesters demonstrate against the cuts with firecrackers, police say
The package passed the Italian Senate 165 to 141
The government is trying to bring down its huge public debt
Italy's economic weakness could cause problems for the eurozone
Rome (CNN) -- The Italian Senate voted Wednesday night to approve a controversial austerity package designed to bring down the country's soaring budget deficit, a day after national strikes against the measure.
The proposal passed by 165 votes in favor to 141 against, with three abstentions, after a day of discussions.
The austerity package will now proceed to Italy's lower chamber, where a vote on it is expected Saturday.
The government aims to increase the value added tax, which is paid on most purchases, from 20% to 21%, among other measures.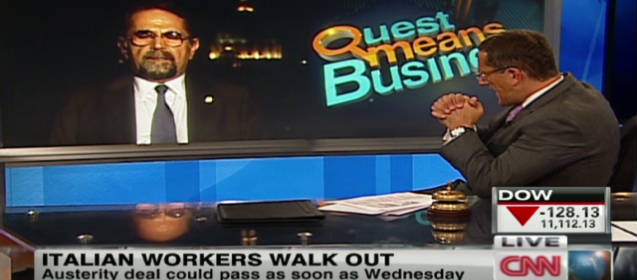 Italy debating austerity package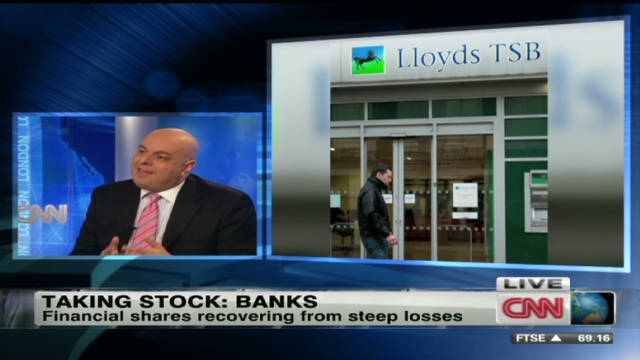 Uncertainty in Europe's banking sector
The tax hike would raise an additional 4.2 billion euros in revenue per year, Sen. Antonio Azzolini of Prime Minister Silvio Berlusconi's PDL party said Wednesday.
The measures also include a new wealth tax that will be applied to individual incomes over 300,000 euros.
While senators voted on the austerity package within the Senate chamber, members of leftist organizations outside protested against the cuts.
Police said the protesters had only "smoke bombs and firecrackers," and no one was injured or arrested.
Speaking as the voting took place, the president of the Senate, Renato Schifani, condemned the clashes. "Violence is always against democracy," he said.
According to Italian media reports, a few dozen protesters moved toward Berlusconi's residence, shouting, "Silvio, go away." These reports were not confirmed by police, however.
There have been fears that the debt crisis roiling Greece and Portugal is spreading to Italy and could affect the stability of the euro, the currency used by 17 nations on the continent.
Its public debt is about 120% of gross domestic product.
And Italy, with the third-largest economy in the eurozone, is considered too big to be bailed out.
Sen. Emma Bonino of the opposition Democratic Party said in debate Wednesday the austerity package is unfair because it would affect mainly low-income families.
She argued that tax hikes make up more than 68% of budget-balancing measures, and she said the austerity package is not enough to solve the crisis.
The government isn't "conscious of how serious the crisis is and of the risk of default," she said.
Opposition leader Antonio Di Pietro said Tuesday that the opposition would try to bring down Berlusconi and his government.
"We, as opposition, are doing whatever is possible to send him home and call new elections. It's the only way to give back to Italy some credibility," he said during the national strikes.
The government has declared the austerity package a confidence measure, meaning Berlusconi's political future could be threatened if it does not pass.
The government is also considering amending the Constitution to require a balanced budget, it announced Wednesday.
The Cabinet will consider the bill Thursday, it said.
Journalist Livia Borghese contributed to this report.
FOLLOW THIS TOPIC