Rabbi pleads guilty to illegally transmitting money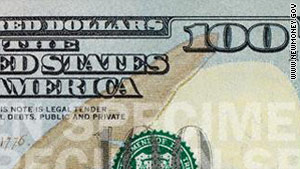 Rabbi Saul Kassin pleaded guilty Monday to illegal cash transmission.
STORY HIGHLIGHTS
Prosecutors say Kassin operated an unlicensed money transmitting business
He deducted a 10% commission from checks he received, authorities say
He was arrested as part of a massive FBI corruption investigation
New York (CNN) -- A New York religious leader pleaded guilty Monday to operating an illegal money business, officials said.
Rabbi Saul Kassin, 89, the chief rabbi of the Shaare Zion congregation in New York City, was arrested in an FBI-led corruption investigation in 2009.
Kassin admitted in federal court that he accepted bank checks in exchange for checks of a lesser value from a charity he operated and controlled, the U.S. Attorney's Office in New Jersey said.
On Monday, he pleaded guilty Monday to illegal cash transmission -- a lesser charge than the original complaint of money laundering, his lawyer Gerald Shargel said.
Prosecutors said Kassin operated an unlicensed money transmitting business in his home from mid-2007 through 2008. Using the bank account he controlled for the Magen Israel Society charitable organization, Kassin accepted checks, deducted a 10% commission and then issued the difference to other organizations, authorities said.
The rabbi was discovered as part of an FBI undercover investigation, "Operation Bid Rig," which made news in July 2009 when 44 civic leaders and public officials were arrested on the same morning for public corruption and money laundering.
Among the 15 arrested for money laundering, five were rabbis who were alleged to have laundered collectively more than $3 million, officials said at the time.
Their alleged dealings stretched to Israel and Switzerland, authorities said.
One high-profile arrest involved Peter Cammarano, the youngest mayor of Hoboken, New Jersey. He was arrested after just three weeks in office.
Cammarano, who accepted $25,000 from a government witness who posed as a real estate developer, was sentenced to two years prison in May.
Kassin, who has agreed to forfeit the $367,500 seized from the organization's account in 2009, may face up to five years in prison and a $250,000 fine.
He is expected to be sentenced on July 12.
FOLLOW THIS TOPIC