STORY HIGHLIGHTS
NEW: FBI says no indication of terrorism
Witness: "It was just a war zone down there"
Three gun magazines are recovered at the scene
The suspect died from a self-inflicted gunshot wound, authorities say
(CNN) -- A gunman carrying a variant of an AK-47 rifle opened fire on uniformed Nevada National Guard members having breakfast at a Carson City, Nevada, restaurant, killing two of them and injuring three, officials said Tuesday.
A civilian woman in the line of fire also died and five others were injured in the mass shooting at an IHOP restaurant, officials said.
The attacker died later of a self-inflicted wound.
The FBI said there was no indication of terrorism. Authorities said they had not determined a clear motive.
"To say that he was targeting before he came into the restaurant those military persons, we have not been able to establish," said Carson City Sheriff Ken Furlong. "Clearly, the fact that five of the 11 were military draws a concern by us."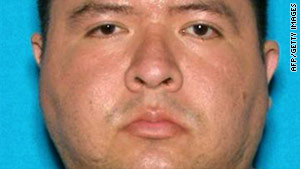 The gunman, Eduardo Sencion, 32, of Carson City, Nevada, died after shooting himself.
The suspected gunman was identified as Eduardo Sencion, 32, who lived in Carson City and worked at a family business in South Lake Tahoe, California, authorities said.
"There was no indication he knew anyone in the restaurant," said Michael West, supervisory special agent with the FBI.
Witnesses indicated Sencion said something while inside the IHOP, West said
Sencion had no previous criminal record on file but his family indicated he may have had mental health issues, Furlong told reporters. He was at the family business Monday night and spent the night in Carson City, officials said. Family members reported "no unusual activity."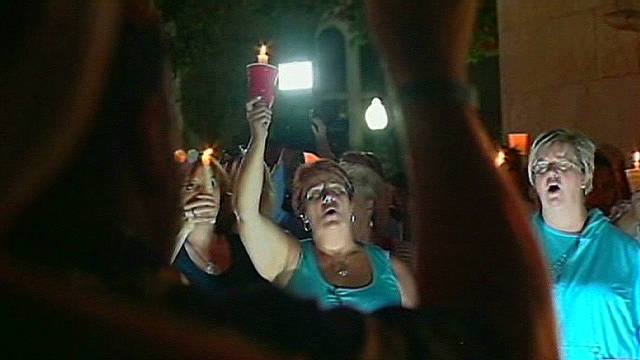 City holds vigil for IHOP victims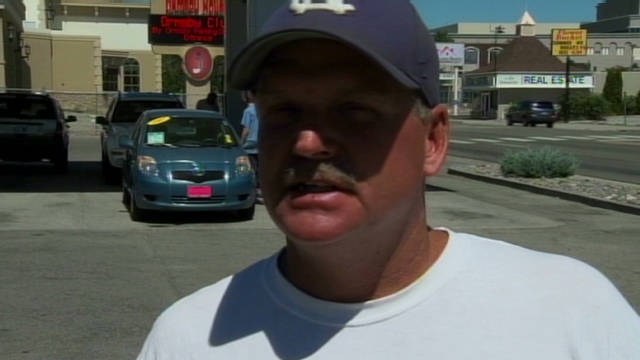 Witness: IHOP became a 'a war zone'
The AK-47 was recovered and authorities will determine whether it was an automatic, Furlong said. An empty 30-round gun magazine and two other gun magazines were recovered. A pistol and assault rifle were found in or near a vehicle, the sheriff said.
The shooting began shortly before 9 a.m., according to Furlong. When authorities arrived, those who called in the incident identified the shooting suspect as a man lying wounded in the parking lot between two vehicles. The suspect had continued firing in the parking lot after leaving the restaurant, Furlong said. One individual was wounded outside.
Steven Martin, a witness, told CNN Reno affiliate KRNV that he ran to see if he could help after he heard shots being fired. "There was blood everywhere; broken glass everywhere. It was just a war zone down there," he said.
A blue minivan registered to the suspect's brother was being studied, Furlong said.
Chuck Allen with the Nevada Highway Patrol said officials were taking precautions in case military personnel were being targeted.
"When you have people in uniform randomly targeted ... we take that seriously," Allen said.
The shooting took place just a few miles from the Nevada National Guard state headquarters in Carson City.
The two deceased Guard members were men. Two of the wounded Guard members were women.
Guard spokeswoman Maj. April Conway said officials will "ensure we do everything possible to take care of our families and support our Guardsmen."