STORY HIGHLIGHTS
The first-ever Federal LGBT Youth Summit took place in Washington this week
Mom of LGBT teen: 'They really need our acceptance as parents.'
In 1998, gay teen Matthew Shepard died after being kidnapped and beaten in Wyoming
(CNN) -- "Mama thinks you're gay," Tempest Cartwright's younger sister told her as they walked to Wendy's one day.
"That's ... 'cause I am," Tempest, who was 15 at that time, told her. And with that admission, relief and joy flooded over Tempest. She'd spent much of her life hiding how she felt about girls; she'd made sure to have a boyfriend whenever she could, but secretly would inevitably have a crush on his mother.
Eventually she told her father about her sexuality, and then her mother. Both support her fully. "I felt like I was really me for the first time ever," she recalls.
But once word got around in school, Tempest's peers broke the spell of happiness.
"I lost a lot of my friends," including her ex-boyfriend, who was also her bandmate. People at church stopped talking to her; she started hearing the word "faggot" in the hallways at school.
"I had a while that I went through a big phase of depression about it," said Tempest, now 17. "I tried to keep myself around the people I knew loved me. I just tried to focus out all the negative."
With more and more high schoolers like Tempest speaking out about the mistreatment they face because of their sexuality, and reports of bullying and harassment becoming more commonplace, the federal government is paying more attention to the issue.

'Sissy' therapy still has influence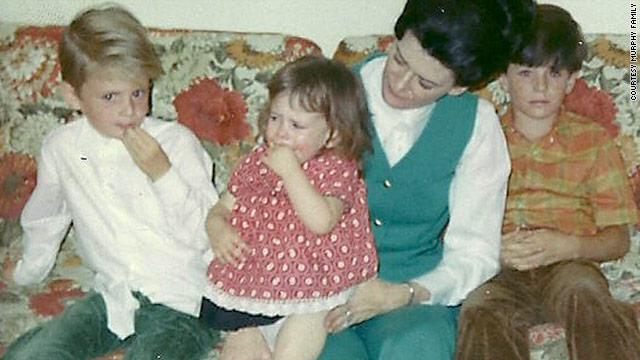 Family describes anti-'sissy' therapy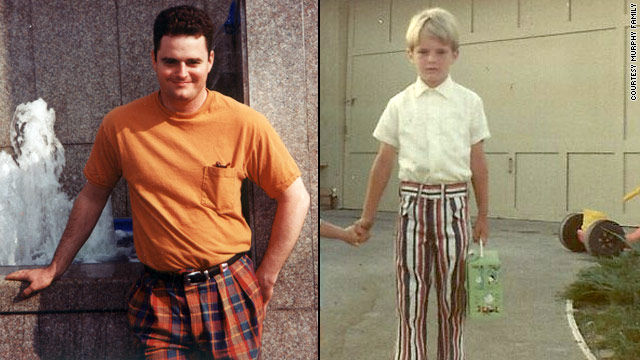 Gallery: UCLA's Gender Identity Clinic
Siblings say gay brother 'broken' by experimental therapy
The government's focus on it is an important step forward in the long, tortured road of gaining equality for young people who are lesbian, gay, bisexual, transgendered or questioning, although there is still much work to be done.
Two pieces of legislation in Congress, the Safe Schools Improvement Act and the Student Nondiscrimination Act, give the sense that "they're really pushing to make this a priority," says Liz Owen, director of communications at PFLAG National (Parents, Families and Friends of Lesbians and Gays).
At the first Federal LGBT Youth Summit that took place in Washington this week, Health and Human Services Secretary Kathleen Sebelius spoke about the government's efforts to curb bullying of these students, such as her department's LGBT Coordinating Committee; a new work group to address the needs of LGBT youth and their families; and the website StopBullying.gov.
The Centers for Disease Control and Prevention also just released the largest government report to date on the topic of lesbian, gay and bisexual youth and risky health behaviors. It found that these teens are more likely to engage in substance use, behaviors related to attempted suicide or that contributed to violence, among other things.
Study authors say lack of acceptance from friends and family is the likely culprit. Discrimination, disapproval from families and social rejection at school can all contribute to these outcomes, said Laura Kann of the CDC's Division of Adolescent and School Health, and lead author of the report.
This corroborates what many smaller studies have found, including research from the Gay, Lesbian and Straight Education Network (GLSEN). The group's analysis found that LGBT students are less likely to want to continue education beyond high school if they are experiencing victimization.
A rocky road to acceptance
The growing federal interest in researching the issue of LGBT discrimination in schools is a "very good sign, but I think it's because we've had to go to such extremes of suicide and other traumas before they finally take this population seriously," says Chris Kraft, co-director of Clinical Services at the Sexual Behaviors Consultation Unit at Johns Hopkins University.
It was violence that made gay activism explode in the United States: The Stonewall riots of 1969, when a police raid at a bar in New York spurred gays to fight back. The event empowered people who weren't into exclusively dating members of the opposite sex to be more open about their identity.
But that didn't stop the discrimination, stigma or physical assaults.
In 1998, Matthew Shepard, a gay teenager, died after being kidnapped and severely beaten in Wyoming. President Barack Obama named a 2009 expanded federal hate crimes law after Shepard and James Byrd Jr., a black man who was chained behind a pickup and dragged to death in Texas.
Another death that sparked outrage and united LGBT activists was that of Lawrence "Larry" King in 2008. The boy, 15, was shot by another student at E.O. Green Junior High School in Oxnard, California.
Suicides have also drawn attention to the gravity of the issue. Tyler Clementi, a student at Rutgers University, took his own life after two students allegedly videotaped a same-sex sexual encounter and streamed it online. His family agreed to allow Clementi's name to be used in proposed federal anti-harassment legislation.
The Trevor Project was founded in 1998 in response to the need for help for depressed young people who are lesbian, gay, bisexual, transgendered or questioning. It began with the creators of the short film "Trevor," about gay 13-year-old boy who attempts to take his own life.
And columnist Dan Savage started the It Gets Better Project in 2010 to show young people that school may be hard, but life does bring happiness in spite of the hardships of social rejection.
Heather Storm James, Tempest's mother, remembers reading about the high incidence of suicide among LGBT youth when Tempest showed signs of depression after being rejected by some of her peers and family members.
"It scared me to death. I really pushed myself to talk to her and make her open up and share her feelings because I didn't want her to become depressed to the point that she would feel like she needed to take her own life, or she was so rejected that nobody loved her," James said.
"My biggest advice to anyone whose child has come out to them is to, first of all, not think so much about your own feelings," she added. "... Not to just automatically reject them, because they really need our acceptance as parents."
TV brings role models
There have also been positive forces in bringing LGBT acceptance issues to the forefront.
MTV's "The Real World: San Francisco" had an HIV-positive cast member, Pedro Zamora, back in the early '90s. He died in 1994. "My So-Called Life" had prominent gay character "Rickie" Vasquez, who had to deal with his sexuality on the show. NBC's comedy "Will & Grace," which premiered in 1998, is another cultural milestone.
Ellen Degeneres has made significant strides in bringing LGBT issues out in the open, and being a positive role model for young people. She came out on her ABC sitcom "Ellen" and in Time magazine in 1997, and she became active in the Trevor Project.
These days, the show "Glee" is giving significant time to exploring issues of gay bullying and acceptance in high school. In a recent episode, character Kurt Hummel broke down in tears after being elected prom queen by unsympathetic classmates, but then accepted the honor with dignity.
"There's been momentary stepping back, but ultimately I think we are moving forward as a society," said Daryl Presgraves, communications director at GLSEN.
Substance abuse
The CDC report found that lesbian, gay and bisexual teens have a higher likelihood of using alcohol and drugs. This is no surprise to Brendon O'Rourke, 27, of Los Angeles, California.
O'Rourke remembers getting picked on in junior high and high school even before he came out. Gym class would be full of taunts like "girly-man" and other verbal attacks.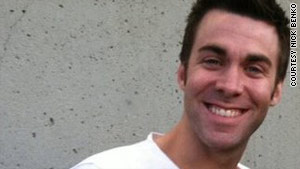 Brendon O'Rourke has struggled with alcoholism and drug addiction.
"Lack of confidence, being different and being gay puts a bull's-eye on you," he said. "They're going to go after the person that's already kind of down on themselves, it's just an easy target."
He began drinking right before prom; he liked that it made him feel comfortable and desirable. In college, he arranged his class schedule so that he wouldn't have to go anywhere in the mornings, so that he could drink into the night. Sometimes during night classes, he'd replace half of a Snapple bottle with vodka. In high school he didn't have friends; in later years, they'd come and go.
"You're left with yourself and in your head, and drinking or taking other substances will completely relieve that pain temporarily and help you forget about that, but then there's a time when that stops working," he said.
His drinking problem led him to cocaine, and then to crystal meth. It took him until age 25 to sober up completely, after being arrested and going into rehab.
"Turning to drugs and alcohol never solves the problem. It might hide feelings, and take away pain, but it never fixes the problem," said O'Rourke, who now works on the technical side of Treatment4Addiction.com. "Finding someone to talk to and work through the problems that you're having is the healthiest solution."
Finding a place
Craig Cassey, 19, who's openly gay and just graduated from high school, has known people who have sought alcohol as a means of coping because of the added stress. A cross country and track athlete, Cassey encourages teens looking for an outlet to seek activities such as sports teams as a means of finding acceptance.
Tempest, who loves art and puts rainbow colors in her Mohawk-styled hair, thought she'd found a new school group where she'd fit in about a month and a half ago -- a Christian club at her school that her girlfriend's friends had joined. Once they found out about that she and her girlfriend were dating, the meetings suddenly turned to the topic of homosexuality -- specifically, that Tempest was going to hell.
"They made my girlfriend cry in front of everybody," she said.
Still, Tempest continues her work as an advocate. She is active in many national organizations, including GLSEN, the Trevor Project and Openarms Youth Project. The Gay Straight Alliance at her school, of which she is the president, works with a local equality center.
LGBT-related posters get torn down a lot in Tempest's area, so she and fellow advocates spend a lot of time putting them back up.
"After a while either they'll get tired of tearing it down, or it'll show them that we're not stopping just because you're going to hate," she said.
If you're a lesbian, gay, bisexual or questioning young person in trouble, call the Trevor Project crisis line at 866-4-U-TREVOR.
FOLLOW THIS TOPIC