STORY HIGHLIGHTS
NEW: Ailing retired firefighter: Bill giving aid to responders needs to cover cancer
Firefighters working at ground zero 19% more likely to get cancer diagnosis
Medical journals says increase occurred during the first seven years after 9/11
"I believe this is just the tip of the iceberg," NYPD detective says
New York (CNN) -- Firefighters exposed to toxic dust and fumes clogging the air after the World Trade Center towers collapsed 10 years ago are more likely to develop cancer, according to a new study.
When compared with firefighters who did not work at ground zero, firefighters working the pile were 19% more likely to get a cancer diagnosis.
According to the research, published Thursday in the Lancet medical journal, the increase occurred during the first seven years after 9/11.
"We excluded cancers that might have been diagnosed early (that may have existed before the attack) ... and we still see a 19% increase," said Dr. David Prezant, chief medical officer at the New York City Fire Department and the study's lead author, in a recent interview with CNN. "When we put those cancers back in, we see a 32% increase."
It is an unexpected finding considering that for most cancers, the latency period -- the time between exposure to a carcinogen and expression of disease -- tends to span decades.
"My initial bias was that for the first 10 or 15 years we would not see an increase," said Prezant. "That's another reason I think our findings are so strong, because I actually thought we would find the opposite."
One theory about how cancer might develop so soon among responders is that the unique characteristics of ground zero dust, and the sheer number of chemicals contained in it, may have accelerated disease in responders.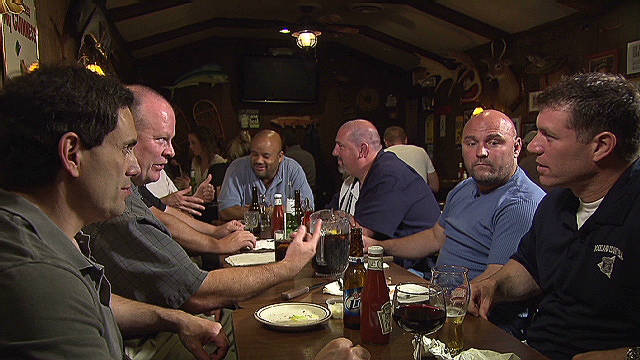 First responders form 'cancer club'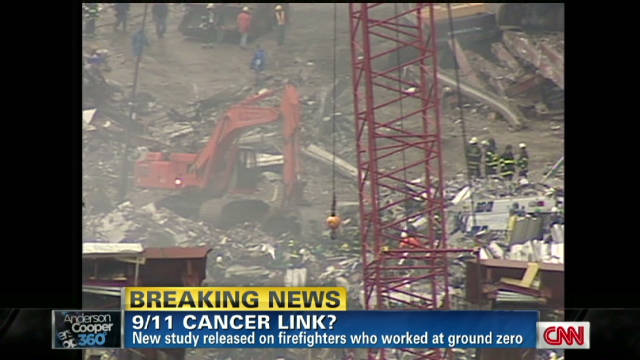 Study links 9/11 dust to cancer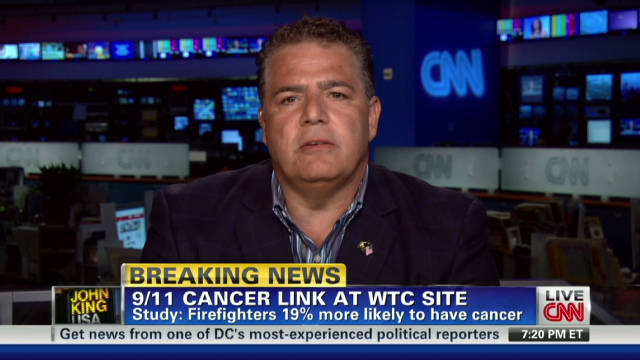 'Insane to ignore effects of 9/11 dust'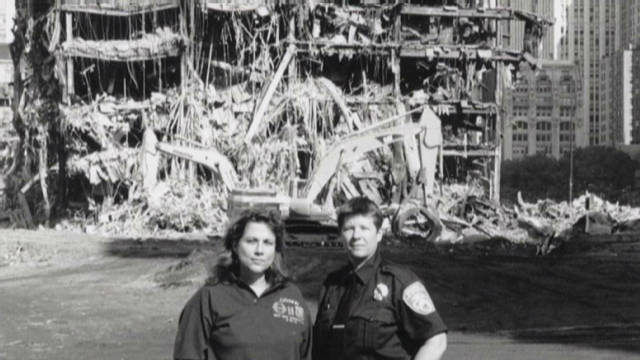 Part of the 9/11 story was missing
"Typically for solid tumors we would say there's a latency period of decades," said Dr. Jacqueline Moline, author of a study about multiple myeloma among responders, during a recent interview with CNN. "Is something about the dust accelerating things much sooner than we would have expected?"
Researchers have reported the presence of hundreds of compounds in ground zero dust, among them known carcinogens. Potential cancer-causing agents such as asbestos that coated the Trade Center buildings' lower columns, and benzene, a component of jet fuel that caused uncontrollable fires when planes barreled into the twin towers, have been a cancer concern for researchers.
So have the high volume of particulates and gases inhaled by firefighters, said Prezant.
"Those particulates are not just dust, they are dust coated with the same chemicals that were in the air in terms of the gases, sometimes, actually, getting deeper into the lung or better penetrating into the blood circulation because they're carried on a particle," said Prezant, who is also a pulmonologist with the FDNY.
Moline wrote one of the only other papers -- a small case series published in 2009 -- suggesting increased cancer risk among responders. It found a small but inordinate number of multiple myeloma cases among responders under age 45. Multiple myeloma is a blood cancer that typically strikes much later in life.
"Because we're dealing with unprecedented exposures, we need to be vigilant and do regular follow-up of this type of study to see if this effect is changed over time," said Moline, the chair of the Department of Population Health at Northshore LIJ Health System. "The question always is, are we seeing some cancers younger ... that you might not expect if (the risk of a particular cancer) increases with age?"
According to Prezant's study, the overall increase in cancer rates among firefighters is significant, but when the findings are broken down according to specific cancers, the numbers are more modest. There are "trends" -- subtle increases -- in gastro-esophageal cancers and blood cancers such as multiple myeloma, and non-Hodgkin's lymphoma, said Prezant, but they are difficult to generalize.
And this is an early study that will require several years of follow-up, said Prezant.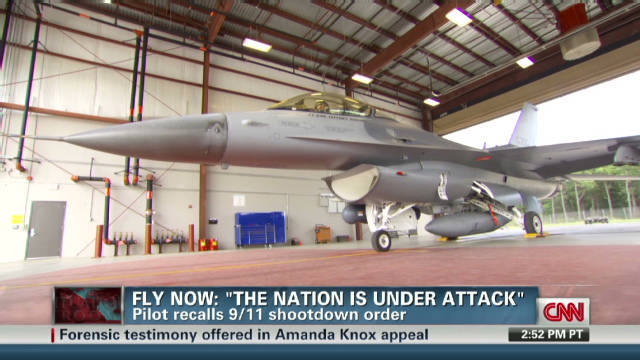 Pilot recalls 9/11 shootdown order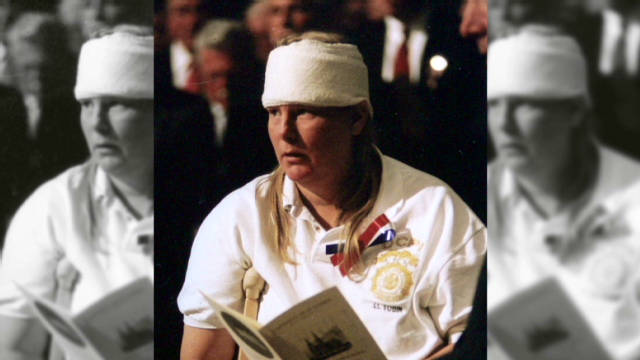 Female cop: I was meant to do this job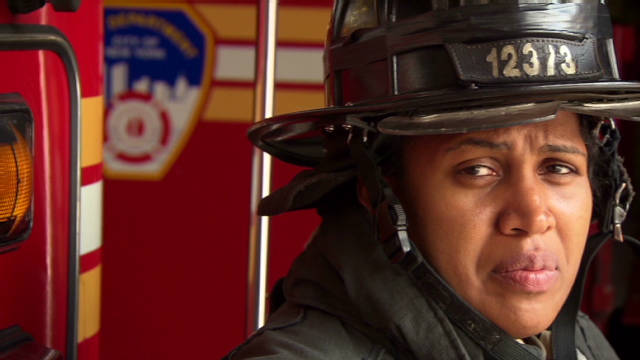 Heroines of 9/11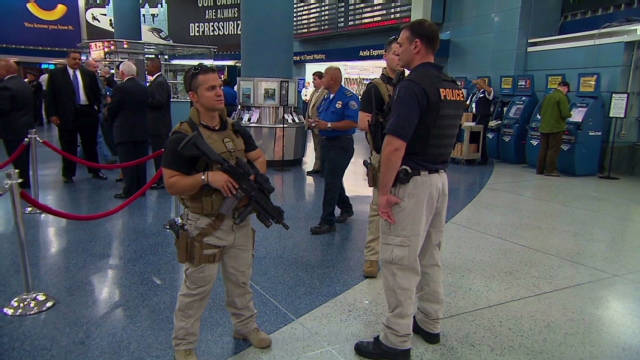 Global travel alert on 9/11 anniversary
"We've just begun to understand what's happening after the World Trade Center," said Prezant. "We may find that some of our conclusions change over time, get stronger or change entirely."
Firefighter: Bill helping responders needs to cover cancer
What hangs in the balance of studies like this one is medical coverage for cancer.
The James Zadroga 9/11 Health and Compensation Act, passed by Congress in December 2010, is designed to provide medical services and compensation for responders who were exposed to dangerous toxins while working at ground zero.
The bill currently does not cover cancer, and earlier this year, the National Institute for Occupational Safety and Health, the agency evaluating which illnesses will be covered under the Zadroga Act, determined no connection between exposure to cancer and dust.
According to an agency spokesperson, the Lancet study will be included "... in our second periodic review of the medical and scientific evidence related to cancer." That review is expected in 2012. Jeff Stroehlein, a New York firefighter who started working at ground zero three days after the 9/11 attacks and continued there for two weeks, retired in May after being diagnosed with brain cancer. He said Thursday that he believes a link between cancer and exposure to ground-zero toxins is obvious, but he won't find any satisfaction from the Lancet study "until they put (cancer coverage) in the Zadroga bill."
"It's a disgrace that it wasn't put in the Zadroga bill," he said.
Stroehlein, who has been through two rounds of chemotherapy and recently underwent a stem cell bone marrow transplant, said his medical bills total in the hundreds of thousands of dollars. He has insurance, but he said he still has had to pay thousands of dollars.
Other responders, he said, have it far worse.
"There are guys in worse shape than me -- they're dying every week, every month," he said. "It's a torturing death, and they don't have the coverage or support they need."
Other responders convinced cancer 'widespread'
Ernie Vallebuona, a former vice detective with the New York City Police Department, learned he had aggressive non-Hodgkin's lymphoma three years after working at ground zero. He says the number of cancer cases he sees among his NYPD colleagues and other first-responders is disconcerting.
"Before 9/11 you might have known one person with cancer," said Vallebuona. "Now it's like that person in your office has cancer, that one in your detail has cancer, and on and on."
But responders like Vallebuona may not be able to take solace from this study. Prezant said the results are specific to firefighters. Eighty-five percent were present at the Trade Center complex within 48 hours of the towers falling. And as other studies suggest, the earlier a responder arrived at ground zero, the more serious their illness.
"Whether we can say that cancer is increased in other responders or area residents, we have no idea," said Prezant. "This is a study about firefighters, their exposure is so unique."
The cancer question is emotionally fraught for responders like Vallebuona, who also arrived at ground zero within hours of the towers' collapse, and spent months searching for survivors and cleaning up after the attacks. Many consider the connection between their cancer and exposure and toxics to be irrefutable.
"I believe this is just the tip of the iceberg," said Vallebuona, adding that he believes future studies will prove that the cancer issue is widespread among responders.
"(Cops) were there from the first hours, first minutes when this disaster happened," said Vallebuona. "We all responded just like firefighters, so I don't think they can say cancer increases just apply to firefighters."
John Feal, founder and president of the FealGood Foundation, which advocates for sick first responders and fought for the Zadroga Act's passage, said the study counters those who said first responders were crying wolf.
"We don't need a Ph.D. to tell us that 9/11 and its aftermath cause cancer," Feal said. "We're sick and dying, but we're not stupid."
He said he expected his group in the near future will be "going to Congress and asking for more money" for the bill.
"We're going to need more money in the Zadroga bill to treat and compensate for these cancers," he said.
Responders describe the scientific process for establishing links between cancer and 9/11 dust as slow, and infuriating, but Prezant stressed that scientific inquiry into illnesses emerging from ground zero work must be measured and sound.
"The important thing is that our conclusions, whatever they are, are based on science," said Prezant.
CNN's Dana Garrett contributed to this report.
FOLLOW THIS TOPIC