STORY HIGHLIGHTS
Legendary actress Elizabeth Taylor outlived her New York Times obituary writer
It's standard procedure, newspaper editors say, to prepare obituaries ahead of time
Ethics expert Kelly McBride says writing an obituary in advance is a compliment
Tonight, don't miss a tribute to Elizabeth Taylor on a special edition of "Piers Morgan Tonight" at 9 ET on CNN, followed by an hourlong look back at the screen legend's life on "The Joy Behar Show" at 10 ET on HLN.
(CNN) -- For many readers, Elizabeth Taylor's obituary in The New York Times sparked tears, memories and a question.
An editor's note at the bottom read: "Mel Gussow, the principal writer of this article, died in 2005. William McDonald and William Grimes contributed updated reporting."
How could the writer die before the actress?
Prepackaged obituaries may seem odd -- and, if the reporter passes first, downright ironic.
But in journalism, such preparation is protocol, says New York Times obituary editor Bill McDonald.
His staff has done it for years.

Screen legend Elizabeth Taylor dies

King calls Liz Taylor 'a great pal'

Ex-husband remembers Liz Taylor

'Liz loved life, men, acting and family'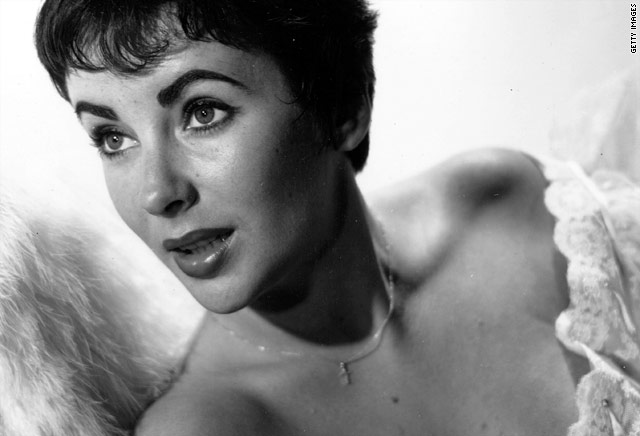 Gallery: Remembering Elizabeth Taylor
"We write many of our obituaries in advance -- hundreds, in fact -- and occasionally the subject outlives the writer," he said. "In most cases we'll then have the obituary redone. But on occasion we feel the original piece is worth preserving, and publishing -- with updating, of course -- because of the quality of the writing and the reporting and the authoritativeness of the writer."
Gussow, whom McDonald regarded as "an esteemed cultural critic and reporter," wasn't the first journalist to posthumously cover a prominent death.
"Bob Hope outlived the writer of his obituary, Vincent Canby, but Canby was one of the most respected film critics in the country, and his piece was terrific," McDonald said. "We felt our readers would enjoy, and learn from, his last word on Hope. So it ran on page one."
Did you meet Elizabeth Taylor? Share your photos, memories
Similar procedures are standard at the Los Angeles Times. Elaine Woo, the reporter who wrote Taylor's obituary for the newspaper, filed her first draft in 1999.
"We're trying to do justice to the person and their story," said Woo's editor, Claire Noland. "It takes time to create the full portrait."
Countless obituaries are always in progress, she said. When a public figure grows old or falls ill, a reporter starts writing.
"No matter how many we have, we don't have enough [obituary files]," Noland said. "You can never have everyone that you should have. We're working constantly to bank away as many stories as we can, and the last thing we want is a few hours to write about an important figure."
Television reporters archive clips for newsworthy obituaries, as well.
CNN Senior Executive Producer Kate Lunger says it's part of building the best possible tribute.
"We stay ready for the inevitable," she said. "Just like newspapers, we curate obituary material for use on all shows upon the death of a prominent figure. Sometimes, there are years of planning that go into it."
Preparing for death doesn't have to be morbid says Kelly McBride, senior faculty for ethics reporting and writing at The Poynter Institute in St. Petersburg, Florida.
"People outside the journalism industry might think it's impolite to write about you before you're dead, but actually it's a wonderful compliment," she said. "It means you're important. It means the newsroom wants to do such a good job, they don't want to do it on deadline."
Throughout her reporting career, McBride penned several obituaries. Sometimes, she'd call her subject first.
"Some people are taken aback, but most are flattered," she said. "The general reaction? Mildly bemused. They know we're not pounding nails in their coffin."
FOLLOW THIS TOPIC