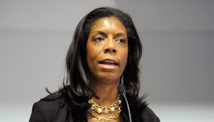 STORY HIGHLIGHTS
Historian Kiron Skinner says WikiLeaks giving rise to copycat leak sites around the globe
Wary diplomats may keep fewer records, she says, historians work will fundamentally change
They'll have to rely more on own interviews; archives will mean less, she says
Skinner: Fear of exposure could stifle diplomatic process, leave less info for historians
Editor's note: Kiron K. Skinner is the co-author of "Reagan, In His Own Hand" and "Reagan, A Life in Letters." Along with Serhiy Kudelia, Bruce Bueno de Mesquita and Condoleezza Rice, she wrote "Strategy of Campaigning: Lessons from Ronald Reagan and Boris Yeltsin." She is on the advisory board of the George W. Bush Oral History Project and teaches international relations at Carnegie Mellon University. She is a research fellow at Stanford University's Hoover Institution.
(CNN) -- Nearly a half-century ago, the public was riveted by the release of confidential and classified U.S. documents, the Pentagon Papers, and later by the private exchanges that President Nixon had secretly taped at the White House.
But while these revelations were explosive, they did not change the way leaders all over the world did business with each other.
Now WikiLeaks has introduced a new era in disclosure and other document-revealing sites are following its lead around the globe. They include OpenLeaks, a website planned for this year that would act as a conduit between those who have documents to expose and media organizations that might want to publish them; BalkansLeaks, which reports on political activities in the Balkans; BrusselsLeaks, which focuses on European Union news; and IndoLeaks, which scrutinizes the Suharto government. And there are more.
Governments require monitoring, but exposures such as those by WikiLeaks and similar outlets may produce unintended consequences. One result may be that fewer records are kept of diplomatic activities, thus curtailing, rather than advancing, transparency and openness. Another is that WikiLeaks and its imitators will transform the study of history.
Because they can never fully stop this exposure, scholars and statesmen must adjust to this new and evolving reality.
For starters, as policy makers, intelligence analysts and statesmen find it necessary to write to each other in code, future students of history will find it a daunting task to decipher the records of past heads of government.

101: WikiLeaks revealed

WikiLeaks in review
They will be forced to rely on the memories of living subjects or on real-time journalistic accounts. These sources -- research mainstays for many historians -- must always be cautiously weighed against archival documents. Eventually, however, those archives may become so difficult to use that they will slip into irrelevance. Constructing the past will be especially difficult in the absence of candid, carefully written historical accounts.
Normally, historians can take a long-lens view of history, while they rely on political scientists interested in explanatory and predictive theory and on investigative journalists to record the present. But in the post-WikiLeaks era they will need to interview political actors in real time themselves and to pay close attention to events as they unfold.
Determining what was going on beneath those events could get increasingly tricky. The transfer of correspondence and documents has held a trusted place in relations among nations throughout world history. Cables and memos recording the observations and analyses of statesmen, intelligence officials and other government officials have been written with the understanding that they would remain confidential for many years.
However, now we can expect leaders of all stripes to be more guarded in their exchanges with one another, particularly in the presence of their deputies and note takers. They may focus their conversations on the public record rather than on official decision making. Deputies will be less inclined to describe potentially controversial, revelatory or explosive comments, decisions and strategies in memos of record.
Put differently, once frank and private interactions among statesmen will become more diplomatic.
This will probably lead to greater secrecy and manipulation until technology devises yet more powerful lenses to reveal even the most private state encounters.
In this environment of heightened confidentiality, democratic leaders who pride themselves on transparency and openness will need to work harder than ever to live up to democratic ideals. If they decide to forgo the use of cables and memos, they must find other means to make their political processes available for public review.
The old town hall meeting may become the best venue for discussing important issues, and not simply for political gain or to debate domestic issues.
It is easy enough to say that democratic leaders ought not behave like autocrats and monarchs anyway, that transparency -- all transparency -- is best. But remember Daniel Moynihan's admonition: "If it seems simple in the archives, try it in the maelstrom."
The opinions expressed in this commentary are solely those of Kiron Skinner.