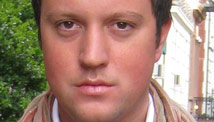 STORY HIGHLIGHTS
Paul Cruickshank says al Qaeda has long recruited from Egypt
He says Egypt revolt shows change could come without al Qaeda's terrorist tactics
A positive outcome in Egypt would discredit al Qaeda, could improve U.S. standing, he says
Cruickshank: Muslim Brotherhood is unlikely to dominate post-Mubarak Egypt
Editor's note: Paul Cruickshank is an analyst on terrorism for CNN and Alumni Fellow at the NYU Center on Law and Security
(CNN) -- One Middle Eastern dictatorship has been toppled and another is hanging on for dear life. And the terrorist organization that casts itself as the vanguard in the struggle to overthrow "un-Islamic" Arab regimes had absolutely nothing to do with it.
Al Qaeda has an Egyptian problem.
Its support base, already severely shaken by its barbaric excesses in Iraq and biting criticism from fellow jihadists, could narrow yet further.
The televised scenes of secular, middle-class youngsters and Egyptians from all walks of life courageously and largely peacefully challenging the regime of President Hosni Mubarak have been transmitted onto tens of millions of television screens across the Arab world and have captured the imagination, providing vastly more attractive role models for young Arabs, whose hopes for too long have been strangled by political, economic and cultural sclerosis.
While policymakers in Washington are understandably nervous about what happens next, this early Arab Spring has the potential to severely damage al Qaeda's standing in the Arab world and deflate its claims to be the only vanguard for change in the Middle East; for energized Arab populations, never has the group seemed more irrelevant. The Obama administration should not let the moment get away.
While Mubarak has over the years won plaudits in the West for crushing violent Islamist extremists in Egypt in the 1990s, his good relations with Israel, his role in the Palestinian peace process and his cooperation in the war on terrorism, the kleptocratic security state he and his new Vice President Omar Suleiman erected in Egypt unwittingly did more to create al Qaeda than to stifle it, and turned several of its leaders against the United States.
Egyptians have played key leadership roles within al Qaeda since its foundation.
--Paul Cruickshank
Egyptians have played key leadership roles within al Qaeda since its foundation. Three in particular -- Ayman al Zawahiri, Mohammed Atef, and Abu Ubaidah al-Banshiri -- helped radicalize Osama Bin Laden, turning him against Arab regimes.
The radicalism of these Egyptians stemmed in no small part from the brutal repressive techniques of the Mubarak era. "The brutal treadmill of torture broke bones, stripped out skins, shocked nerves and killed souls," Zawahiri wrote of his time in prison under the Mubarak regime in the early 1980s. It is no accident that many of the radical ideologues al Qaeda has turned to for guidance have also been Egyptian. Sayyid Qutb, al Qaeda's ideological godfather was, like Zawahiri, radicalized by his treatment in Egyptian prisons under the regime of Gamal Abdul Nasser.
Human rights organizations allege that human rights abuses, and even torture, have become routine under Mubarak's rule. The simmering anger that results risks another generation being similarly radicalized.
For Zawahiri, U.S. support for the regime that tortured him eventually led him to conclude that a campaign of violence was needed against the civilians of what he coined the "far enemy." Only then, he wrote would the "near enemy" in his home country be toppled. His anger fueled al Qaeda's decision to launch the 9/11 attacks.
The 9/11 lead hijacker, Mohammed Atta, was one of many young middle-class Egyptians who became embittered with the Mubarak regime. After graduating from the engineering department in Cairo University, he found he did not have the right connections to land one of the few job openings in the sector in the country. Later, while continuing his studies in Hamburg, Germany, he became concerned that if he returned to Egypt he would be criminalized by the regime for his fervent religious beliefs.
While Mubarak has opened Egypt's economy and there has been growth in recent years, it has been the army top brass and a business elite around the all-ruling National Democratic Party that has benefited most. The luxurious gated communities of privileged elites across Egypt perfectly symbolize the large divide between the "haves" and "have nots" in the country.
To attract rank and file recruits, al Qaeda has fed on a sense of bleak life prospects in Egypt and the wider Arab world, operating almost like a death cult.
To attract rank and file recruits, al Qaeda has fed on a sense of bleak life prospects in Egypt and the wider Arab world
--Paul Cruickshank
Many of the young Arabs who flocked to Iraq to become suicide bombers had few hopes for a better future. They were sold the line that as "martyrs" they would be heroes and escape to a better afterlife. Many of Iraq's "foreign fighters" came from Saudi Arabia and Libya, but some came from Egypt.
An Egyptian Nobel prize winning author perhaps best summed up the sense of malaise of an era that may just now be coming to an end. "The young men of today do not have our hopes, or our opportunities. They also don't have our dreams," reflected Naguib Mahfouz shortly after narrowly escaping death in an assassination attempt by Islamist extremists in 1994.
Those dreams appear to have been re-awakened in 2011. Not since the collapse of the promise of Arab nationalism -- what Middle Eastern scholar Fouad Ajami has called the "dream palace of the Arabs" -- has there been such a sense of anticipation across the Arab world.
The nature of those who have taken to the streets spells trouble for al Qaeda. Many of the protesters have been young middle-class Arabs and tech-savvy university students, a demographic group which in past decades has provided al Qaeda with its most valuable recruits.
But with excitement and expectation comes the danger of disillusionment. If Mubarak escalates his crackdown on protesters, his regime struggles on and on and it is perceived by young Arabs that the United States was complicit, al Qaeda may find significant new recruiting opportunities. Protesters have been at pains to point out that many of the tear gas canisters now littering Cairo streets bear the logo "made in the USA."
This is hardly a scenario that is in the national security interests of the United States, and it is one the Obama administration needs to be careful to avoid.
Greater White House pressure on Mubarak may carry risk, but it also offers significant opportunity: no less than the chance to start winning back the hearts and minds of a generation of young Arabs who have natural affinity for the democratic ideals of the United States, but whose formative political experience was the U.S. invasion of Iraq.
The risks of a post-Mubarak era have arguably been exaggerated. The Mubarak regime for many years presented Western governments with a stark choice -- "us or the Islamists," but the scenes on Egypt's streets have for once and for all discredited such crude and self-serving formulations. The Muslim Brotherhood -- in taking a back seat in the protests, ruling out fielding a presidential candidate and backing the Nobel Peace Prize-winning diplomat Mohamed ElBaradei for the top job -- are hardly behaving like revolutionaries.
In dealing with the crisis in Egypt, the stakes for the Obama administration could hardly be higher.
--Paul Cruickshank

Zakaria: Obama has 'leverage' in Egypt

Gibbs: 'Way Egypt operates must change'

Muslim Brotherhood: Force to be feared?
The group, whose leadership consists mainly of doctors, lawyers and engineers, abandoned violence decades ago, and has been a persistent thorn in the side of al Qaeda, whose ideology it strongly opposes.
In 2007, doing my best to avoid Egypt's secret police, I met with several Muslim Brotherhood leaders in Cairo, including its Supreme Guide, in the group's ramshackle headquarters overlooking the Nile.
At a time when Mubarak's grasp on power seemed never ending, Essam El Erian, one of the group's senior leaders considered to be one of the group's more progressive voices, stressed his organization had become fully committed to establishing democracy in Egypt, which he defined as "presentation of all opinions, open system, rotation of power, multiparty system, multiplicity in thoughts and ideas and the decisions according to the people."
Whether such pledges are taken at face value or not, the Muslim Brotherhood would in the post-Mubarak era have little choice but to cooperate with other political parties. While the Muslim Brotherhood would in fair elections likely emerge as the largest single bloc in parliament, it would at most only probably win a third of all seats. If civil society were allowed to flourish in Egypt, its share of the vote would likely be reduced still further.
While the Muslim Brotherhood continues to be supportive of Hamas, hostile to Israel and very critical of U.S. foreign policy, the group in recent years has become more pragmatic and moderate in its positions thanks to a younger generation of more progressive and worldly figures in their 50s and 60s taking on more leadership positions from the group's old guard.
Several influential figures within the Muslim Brotherhood indicated to me that if they reached a position of political power, they would not seek to tear up the peace treaty with Israel and believed it necessary to work to contain Iranian influence. Their flexibility to change such policies would in any case be constrained by the red-lines of the powerful Egyptian army, which will likely continue to a play a key national role whatever the fate of Mubarak.
All this should encourage bolder words from the Obama administration on Egypt. In the coming weeks it is very likely that al Qaeda's number two, Ayman al Zawahiri, will release a message seeking to exploit the situation in Egypt to his terrorist organization's advantage.
In dealing with the crisis in Egypt, the stakes for the Obama administration could hardly be higher. Nothing would delight Zawahiri more than if Mubarak doubles down and young Arabs -- for whom this is the cause of a lifetime -- come to blame the United States. But a real move toward democracy in the most populous Arab country, and the perception that the United States helped make the transition possible, would be disastrous to those who seek an armed clash of civilizations between the Muslim world and the West.
The opinions expressed in this commentary are solely those of Paul Cruickshank.
FOLLOW THIS TOPIC