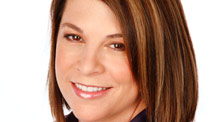 STORY HIGHLIGHTS
Kristin Wood: 3,519 days elapsed from 9/11 to the finding of bin Laden
She says analysts worked tirelessly to track him down
Wood says many made great sacrifices and some CIA agents lost their lives
Those who worked to find bin Laden don't want public acclaim, she says
Editor's note: Kristin Wood is a former CIA officer with more than 18 years of experience with the intelligence community, who left the agency in 2006 and started a retail business. Wood also works as a consultant to Mission Essential Personnel, a company that provides linguistics, training and intelligence support for the Department of Defense and others.
(CNN) -- President Obama announced this week that Osama bin Laden was dead, killed in a U.S.-led raid on a mansion in Abbottabad, Pakistan.
Inside the halls of power in Washington where this operation was conceived, planned and watched over as it was carried out, there is elation over the mission's spectacular success, awareness that much more will yet need to be done to defeat al Qaeda and appreciation for the years of intelligence work that underpins Sunday's successful raid.
Success has many architects, and this success belongs to many in government, at the White House and in the military. But most of all, Osama bin Laden is dead because in the 3,519 days that followed the 9/11 attacks, the intelligence community and the CIA's Counterterrorism Center in particular never once lost focus on the mission.
Today we need to particularly acknowledge the men and women who have spent their professional lifetimes --10, 15 or 20 years in some cases -- solely devoted to ensuring that Osama bin Laden was brought to justice. These national heroes seek no attention and are guided by patriotic desire to safeguard American lives and to carry out the promise made by successive U.S. presidents: Hide wherever you like. We will never, ever give up the hunt, and regardless of what else is happening, or how long it takes, we will find you and bring you to justice.
Looking back, we owe much to the first generation of bin Laden experts, those who started focusing on him in the 1990s. Their understanding of bin Laden's objectives and their passion for safeguarding American lives had them warning our nation's leaders that this Saudi was determined to destroy our way of life years before the September 11, 2001, attacks.

Energy dependence fueling terror?

FBI: Bin Laden was plotting new attack

Ridge: New al Qaeda plot 'no surprise'

9/11 widower thanks President Obama
In some quarters, they were greeted with rolling eyes as they hammered managers and other leaders to give them more resources. Many of these experts were women, and they were not delicate, or often politically correct, and almost always were pains in the butt. But they were persuasive and respected, and their encyclopedic knowledge and personal sacrifices inspired their colleagues, their leadership and a new generation. They didn't really care what you thought of them as long as you got the job done. They were effective, and for that, our nation has much reason to thank them.
News of bin Laden's death was met with elation and a spontaneous celebration by many college-age Americans. The al Qaeda leader was the real bogeyman of their childhoods, and it is hard to overemphasize the nightmare that this man has inflicted on our children's psyches. They learned from 9/11 that bad men could make airplanes crash into buildings or to earth, and they watched their parents grieve over the loss of life in New York, Washington and on a lonely field in Pennsylvania. They have seen their fathers and mothers and other relatives deploy overseas for long periods to serve in the military.
In my own life, I think back to nearly a year after the 9/11 attacks, when my own sons, then 4 and 6, joined me at the White House with Vice President Cheney for a photo opportunity. My youngest stuttered terribly, but managed to screw up his courage to ask the second most powerful man in the nation the question foremost on his mind: "What are you doing to find Osama bin Babbin?"
The vice president answered him seriously, and with words appropriate to his age. Sunday night, I woke up my now 14- and 16-year-old to let them see the United States had finally held the bogeyman to account.
I thought back to the January 2011 funeral of a dear friend who was among the seven CIA officers killed on December 30, 2010, in Khost, Afghanistan. Her preteen daughter sang an a cappella rendition of "Do You Hear the People Sing?" from the musical "Les Miserables." "Who will be strong and stand with me? ... Will you give all you can give so that our banner may advance, some will fall and some will live, will you stand up and take your chance?"
The standing-room-only crowd was moved to tears by her courage and by sadness that someone so young had to learn the high price of fighting evil. This lesson is one thousands of American children have had to learn painfully in the last 10 years courtesy of Osama bin Laden.
In the coming days, many details will come to light, unfortunately, about this operation. It's unfortunate because as soon as they become public knowledge, al Qaeda leaders can use the information to better protect themselves.
We all want to know how it happened and to congratulate those involved, but those most central to the operation would prefer we all went away and left them to their mission to defeat al Qaeda completely. So, let's do that, but not before bowing our heads and saying a prayer of gratitude to those who defend our nation, in uniform and in civilian clothes.
Their personal sacrifices -- broken marriages, miscarriages, significant health issues and countless missed time with their children -- can never be tabulated. Those men and women who paid the ultimate price did not want to die, but they were willing to risk their lives to protect their nation and loved ones. They are undoubtedly looking down on their colleagues today with pride.
The CIA's Counterterrorism Center, the U.S. military and the Obama administration have led our nation to one of its greatest successes in the war on terror. My bet is that the high fives are already over and they are back to work, focusing on preventing terrorist attacks and working on bringing more al Qaeda leaders to justice. Even if it takes another 3,519 days.
The opinions expressed in this commentary are solely those of Kristin Wood.
FOLLOW THIS TOPIC