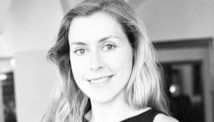 STORY HIGHLIGHTS
"L'Affaire DSK" throws French media into soul-searching about sex and power - commentator
France has stringent privacy laws that differ markedly from those in U.S. and elsewhere
Culture of reverence towards politicians exists in France, based respect for institutions
Agnès Catherine Poirier is a French journalist and broadcaster based in London. She is the author of four books about France and Britain. Her latest is "Touché! A French Woman's Take On The English (Weidenfeld & Nicholson).
London (CNN) -- The French have always prided themselves on their maturity in matters of love and sex. For them, gossip is not news.
The Dominique Strauss-Kahn affair has highlighted the cultural divide which reigns across the Atlantic and the English Channel, on how politicians' private lives are reported by the media. You could call it another French exception.
In France, the distinction between the private and public spheres is clear cut: politicians' extramarital affairs are considered private matters not worthy of public scrutiny. The assumption is that a politician can serve the nation and yet cheat on his wife. The two are not contradictory.
A charge of attempted rape is, however, an entirely different matter, and "L'Affaire DSK" has thrown the French media into some soul-searching about sex and power. French journalists ask themselves: could we have prevented it?
In France, and for that matter in most western countries, womanizing is no crime. Strauss-Kahn was known as a ladies' man, a womanizer, a séducteur, but not as a potential rapist. Besides, French privacy laws are rather stringent. You cannot for instance publish a picture of someone without their consent. If publications do -- and the gossip press does of course, even in France -- then they risk heavy fines.

Embattled IMF chief resigns post

Should the new IMF leader be European?

Sex, press and politics in France

IMF head's life of luxury
There is also in France a culture of reverence towards politicians, based on the nation's respect for its institutions and the belief that politics is a serious business. These two elements combined explain why in France journalists tend to show more respect for their political class than in Britain or the United States. Sometimes, respect means obsequiousness.
In the last few years, however, French journalists had not shied away from saying that Strauss-Kahn's insistent flirting could become a problem should he covet higher functions such as that of president of the republic. Jean Quatremer of daily newspaper Libération was one of the first to say it very clearly in an article in 2007, just before DSK's appointment at the International Monetary Fund, writing: "DSK has only one clear problem: his relation with women." Quatremer had foreseen that DSK's attitude towards women would not go down well in a country like the United States, where insistent flirting can be called sexual harassment, constituting an offence.
A year later, the discovery of DSK's affair with a colleague and subordinate at the IMF proved Quatremer's point. However, the IMF decided that there had been no abuse of power, just an error of judgment.
In France, no women had ever filed a complaint against DSK for attempted rape or sexual harassment. What were French journalists supposed to do? Besides, DSK is no exception. François Mitterrand had two families while president, and many other politicians in France are known for their high sex drive, extra marital affairs or "amorous friendships," as the euphemism goes. All this does not constitute news in France if it's between consenting adults. Only Nicolas Sarkozy broke with the French tradition of discretion by using his break up with his second wife Cécilia and his intense courting of Carla Bruni to enhance his profile and to solicit sympathy.
Seeing the man they considered as their next president with his hands cuffed behind his back may perhaps encourage the French to address their tolerance for sex scandals and make French journalists more attentive to potential deviant behaviors.
However, a majority of them would hate to embrace what the Americans call bedroom politics. Just as they hate the fact that, unlike in France where such practice is illegal, suspects in the US can be paraded handcuffed before their guilt is proven.
The opinions expressed in this commentary are solely those of Agnès Catherine Poirier.
FOLLOW THIS TOPIC