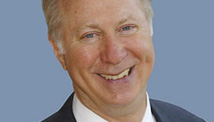 STORY HIGHLIGHTS
David Gergen: Obama was wise to put off his speech at request of Boehner
Gergen says the real issue is how to get Congress to help invigorate the economy
He says Obama should offer his plan, then challenge GOP to craft theirs
Two sides could then meet to craft a compromise, Gergen says
David Gergen is a senior political analyst for CNN and has been an adviser to four presidents. He is a professor of public service and director of the Center for Public Leadership at Harvard University's Kennedy School of Government. Follow him on Twitter: @David_Gergen
Cambridge, Massachusetts (CNN) -- President Obama was smart to change the date of his speech to a joint session of Congress and to do so quickly, but whether he is adopting a smart strategy for creating jobs is a much bigger, tougher question.
The fracas over the timing of his speech before Congress was both silly and trivial. At a moment when the country desperately needs more jobs, political leaders of both parties were once again back in the sandbox. For those old enough, it brought back memories of the negotiations to end the Vietnam War: For months, the parties quarreled over the shape of the table for the negotiations, not the war itself.
People ask who was at fault this time. Sorry, does it matter?
By moving a night later to Thursday in response to House Speaker John Boehner's letter, the president did the right thing. When a president speaks before Congress, he comes to their chambers as their guest; when Congress goes to see the president, they go to his offices as his guests. So, it was proper for Obama to accede to Boehner's request about timing, even though he may now compete with the Packers-Saints football game. (Note to media: Can we please refrain from saying Obama "caved"? He did no such thing.)
The White House also saw that by changing the date quickly, it could limit the story. That's a first rule of damage control.
The more important issue is whether we will actually now see action on jobs. That Democrats and Republicans came back from vacation and so quickly started a new circus, slugging it out over nothing, does not bode well. But I would submit that there is a deeper problem here.
At the moment, as the press is reporting, the debate within the Democratic Party -- and within the White House -- is whether the president should present a bold, sweeping, liberal plan for jobs and growth or whether he should present a more modest plan that makes a bow to bipartisanship.
Hard-core Democrats are clamoring for boldness, knowing there would be no chance of passage but hoping that it may rally the base for the 2012 elections. Advocates of a more cautious, bipartisan plan argue that it would be more likely to pass and would also make the president seem like the adult in the room. (Why does the White House always want him to be the adult in the room? Why not the leader?)
The trouble with both of these strategies is that they are unlikely to produce real results for real people. Clearly, the first will hit a stone wall. But there is a high probability the second will, too. There have been times in the past when the second course would have been wise -- and would have shown more leadership -- but the atmosphere has become so rancid that it likely won't work now.
If Obama puts forth a modest plan that he calls bipartisan, it will inevitably be laden with programs Democrats favor -- investment in roads, bridges, schools, etc. -- and maybe one or two tiny items Republicans like. But hard-core conservatives will immediately brand the whole thing as "the Obama plan" and dismiss it out of hand. And for the next several weeks, the president will hit the road, rallying people behind his plan, while the GOP doesn't budge.
Where does that get us in actually creating jobs? It sounds more like a recipe for allowing each party to set up its arguments for the 2012 elections. Just what we need: more posturing, more bickering, and little progress.
There is a third course that does seem to have at least a possibility of working. That is: Let the president come forward with a detailed plan that he favors. Having taken the lead, let him then ask the Republicans to come to the White House in 10 days with their own plan. (Boehner is giving a speech on the economy and jobs in Washington on September 15.) And then let them sit down at Blair House and see if they can agree on a package -- three items from the Democratic column, three from the Republican.
We have a pretty good idea of what the Republicans would want: a cutback or moratorium on regulations, tax cuts for business, and the like. Democrats won't like a lot of it, just like Republicans won't like a lot of Obama's notions.
So what? As FDR saw, what is important is to try something, experiment, give hope. Otherwise, with the economy at what economists call "stall speed" and unable to achieve "escape velocity" (and the president's own Office of Management and Budget today projected unemployment of 9% or higher through 2012), we are looking at a long, cruel time ahead.
The real choice, then, is not between bold vs. modest next Thursday night. The real choice is between same 'ole, same 'ole vs. action. So far, the only good news is that we got a little of the silliness behind us.
The opinions expressed in this commentary are solely those of David Gergen.