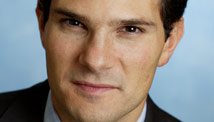 STORY HIGHLIGHTS
Jonathan Henes: Why remember what happened on September 11, 2001?
He says it's partly to honor the victims and comfort loved ones
He cites case of a family whose firefighter son died on 9/11
Family has created a foundation to provide millions in scholarships, he says
Editor's note: Jonathan S. Henes is a board member of the Michael Lynch Memorial Foundation. He is a partner at Kirkland & Ellis LLP, an international law firm.
New York (CNN) -- My 9-year-old son was sitting on my lap and leafing through the newspaper as we ate breakfast. I was about to turn the page when he put his hand down and asked "What are those names?" On the page was a list of the names of the victims of September 11. "Why is the paper showing this?"
I explained that in a few days it will be 10 years since that horrific event and, as a result, it will be a day during which we all take time to stop and remember what happened. He looked up at me and asked "Why do we want to remember such a bad day?"
The best questions in life are asked by children. Sometimes, adults go through life simply accepting the world as it comes.
My son's question made me think. Why do we want to remember such a terrible day? Of course, there are so many reasons, but as I looked into his eyes, the answer for me was obvious. On September 11, 2001, too many parents lost the opportunity to experience the simple but extraordinary moments of talking with their children, of answering their questions, of holding them in their arms. We remember September 11 to keep alive the memories of the children lost.
One father who lost his son was Jack Lynch. Jack, an Irish immigrant with a penchant for making everyone he meets feel special, came to America in the 1950s and set up a home in the Throgs Neck section of the Bronx. He married the love of his life and together they had 10 amazing children. Jack served in the Army and then spent his career with the New York City transit authority, working his way up from a bus mechanic to the general manager of the Brooklyn Surface Transit Division.
On September 11, Michael Lynch, one of Jack's sons and a New York City firefighter, answered the call, leaving his station on the Upper West Side of Manhattan. He drove downtown, ran into the burning tower and, like 342 other firefighters and thousands of others, lost his life when it collapsed.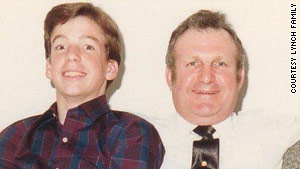 Michael and his father, Jack Lynch
Jack went to ground zero immediately after the attack and spent every day digging and searching for his son and the others who were in the Towers that day. At first Jack prayed he would find survivors, but once the grim reality set in that there were none, he worked just as hard to recover the victims' remains so families could say their goodbyes.
On March 21, 2002, Michael's remains were found. The medical examiner explained that Michael's remains were intertwined with those of a woman he was either carrying out of the tower or protecting from the devastation raining down from above. Michael, like the other firefighters who raced into the World Trade Center, did his job until the end.
Upon the news that Michael was found, his brothers and sisters raced to ground zero, and Michael was carried out by his family, tears in their eyes and with heavy hearts, to the sound of bagpipes. His family was able to say a proper goodbye.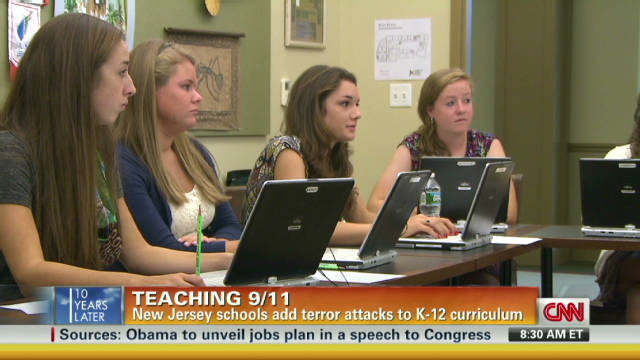 How do educators teach kids about 9/11?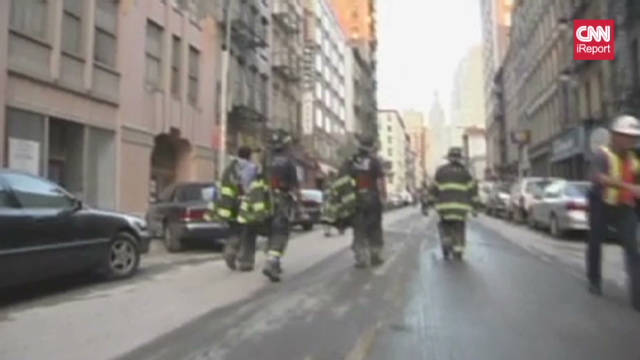 New images from 9/11 released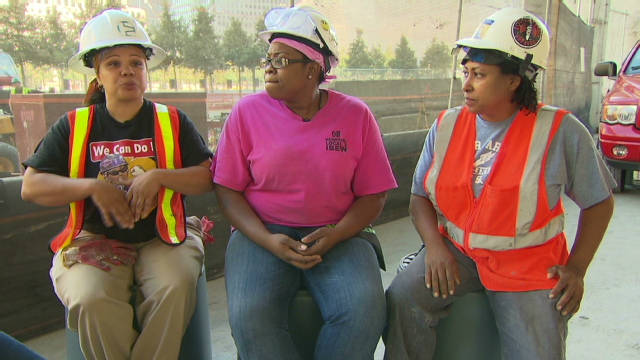 Rosie the Riveter revisited
In the face of this personal tragedy and in the midst of a national calamity, Jack gathered his family together in his home in the Bronx. The questions Jack asked were: "How do we as a family best remember Michael? How do we keep Michael's memory alive? How do we create good from evil?"
The Lynch children, who each benefited from education scholarships, decided to start a foundation to provide scholarships to the children of victims of the 9/11 attacks and other disasters, as well as to the children of New York City firefighters so they can afford a higher education.
The foundation, which is completely run by friends and family, has granted more than $2.3 million in college scholarships to 96 children of firefighters and victims of the September 11 attacks and other U.S. disasters.
And this is why we choose never to forget. Jack lost his son Michael. Jack can't sit and have breakfast with Michael. Jack can't put his arm around Michael or hug him. But every day Jack remembers Michael. Jack and the Lynch family rose up after the attacks and found a way to keep Michael alive forever by providing children an opportunity through education.
We remember September 11 because the moments spent with our children are what get us through the memory of bad days.
The opinions expressed in this commentary are solely those of Jonathan S. Henes.