STORY HIGHLIGHTS
Meet 10 people we wouldn't know if Oprah Winfrey hadn't introduced us to them
Some obvious ones include "Dr. Phil" McGraw, Dr. Mehmet Oz and Gayle King
Other guests who became well-known were Truddi Chase, James Frey and Shiloh Pepin
(CNN) -- For 25 years, Oprah Winfrey has had a plethora of people on her show for makeovers, intense interviews, surprise visits and encouraging stories. We have gotten to know and love -- or hate -- quite a few guests over the years.
But there are some who have reached celebrity status due to Oprah's influence. Here are 10 people we wouldn't have met if the queen of talk shows hadn't introduced audiences to them:
1. "Dr. Phil" McGraw and Dr. Mehmet Oz
Both became regular staples on "The Oprah Winfrey Show" and currently have their own television shows produced by Harpo Studios.
McGraw and Oprah met in 1995. She hired his consulting firm for her "mad cow" Amarillo, Texas, beef trial. She enjoyed him so much that she asked him to become a recurring guest speaker on the show in 1998, giving advice as the "Relationship and Life Strategy Expert." Four years later, he had his own show and had become a household name.
Oz became Oprah's resident M.D. for the show in 2004, where he would talk about a wide array of topics, from diabetes to masturbation to Botox. Since gaining immense popularity, he has spoken on "Good Morning America," the "Today" show and "Larry King Live" -- just to name a few. In addition to Harpo Studios' "The Dr. Oz Show," he hosts a daily radio show on Oprah Radio.
2. Truddi Chase
Author of the autobiography "When Rabbit Howls," Chase discussed her diagnoses of dissociative identity disorder with Oprah on a radio show early in Winfrey's career. The disorder stemmed from years of physical and sexual abuse from her stepfather.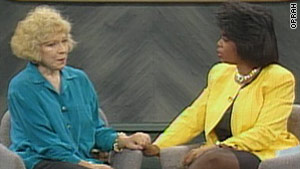 Truddi Chase talks about her 92 distinct personalities with Oprah. Chase died last year.
During a 1990 interview with Chase on "The Oprah Winfrey Show," Oprah revealed her own years of abuse.
Chase's story was turned into a TV movie for CBS called "Voices Within: The Lives of Truddi Chase." Shelley Long played the troubled woman.
Chase passed away in March 2010 after raising awareness about sexual abuse and her disorder.
3. Nate Berkus
Berkus was a design contributor on "The Oprah Winfrey Show" from 2002 to 2010, answering viewers' design questions and talking about new trends for the home. After leaving the show in March 2010, he launched "The Nate Berkus Show" in September, continuing his passion for design, furniture and living.
4. James Frey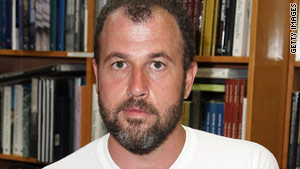 James Frey was accused of fabricating key parts of his memoir "A Million Little Pieces."
In 2006, Frey came on the show to defend his memoir "A Million Little Pieces," one that Oprah had heavily endorsed before accusations arose that he had fabricated key parts of his book.
The talk-show host asked the questions everyone wanted to know, and it turned into an uncomfortable interview.
"But now I feel that you conned us all. Do you?" Oprah asked.
"I don't feel like I conned everyone," he said.
"I don't think it's a novel. I still think it's a memoir," Frey said. "I don't feel like I conned you. I still think the book is about drug addiction and alcoholism and no one is disputing that I was a drug addict and an alcoholic, and it's about the battle to overcome that."
No one was buying those answers, but the two have since kissed and made up. Frey appeared on the show for a two-episode interview in May.
5. Shiloh Pepin
Nicknamed the "Mermaid Girl," Shiloh was born with a rare congenital deformity called sirenomelia or Mermaid Syndrome in which a baby is born with their legs fused together.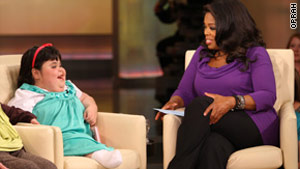 When Shiloh Pepin was born, doctors thought she had only 72 hours to live, but she survived for 10 years.
When Shiloh was born, the doctors thought she had only 72 hours to live, but she survived for 10 years.
She was one of six people in the world to live with the deformity.
She appeared on "The Oprah Winfrey Show" in September 2009. She died in October 2009 at Maine Medical Center in Portland, Maine. ABC News, the Los Angeles Times, The Washington Post and other large news outlets reported her death. Shiloh also had a special on TLC about her life.
The young girl loved to play, even in her wheelchair. A Shiloh Pepin Foundation was created to help fund handicap-accessible playgrounds for children with disabilities in Maine.
6. Stacey Halprin
Oprah and her fans have been following Halprin since 1987. When the then-550 pound, 25-year-old woman first appeared on the show, she couldn't lie flat to sleep. She desperately wanted to lose weight.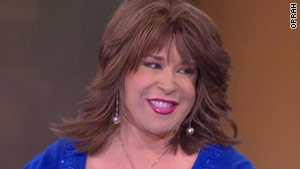 Stacey Halprin has lost 360 pounds since undergoing gastric bypass surgery in 2001.
"You were brave enough, courageous enough and open enough to let us film you at a time when nobody actually brought this out in the open," Oprah said. "Thank you for that."
After years of suffering, Halprin decided to undergo gastric bypass surgery in 2001 -- Oprah and her crew were there to watch the reconstruction and recovery.
Since then, she has lost 360 pounds.
"I wanted to come here and be at the finish line," Halprin said. "I know there are no finish lines. It's an ongoing process."
She still needs corrective surgeries for her skin, knee, and face and arm lifts, but she said she's a much happier woman now.
7. Dennis from Forsyth County, Georgia
In 1987, Oprah and her crew traveled to Forsyth County, Georgia, north of Atlanta, to talk about racism in the South. Not a single black person had lived in the area where they filmed for 75 years, so tensions ran high with the African-American host.
Most members of the audience believed it was their right to live in an all-white neighborhood, but one named Dennis stood out the most.
"I'm afraid of (blacks) coming to Forsyth County," a Georgia man named Dennis told Oprah in 1987.
"I'm afraid of (blacks) coming to Forsyth County," he said to Oprah. "I was born in Atlanta, and in 1963, the first blacks were bused to West Fulton High School. I go down there now, and I see my neighborhood and my community, which was a nice community, and now it's nothing but a rat-infested slum area because they don't care."
The episode raised a taboo topic with the rest of the country and helped prompt some people to question why racism still existed.
8. Lori Karmel
Karmel owns the We Take the Cake bakery in South Florida, which was struggling to stay in business in 2002. In 2004, Oprah put its Key Lime Bundt Cake on her "Favorite Things" list, and the bakery turned around. We Take the Cake couldn't keep up with the phone lines, and its website soon crashed from all the traffic.
Since then, We Take the Cake has been featured on the Food Network multiple times, and articles on it have appeared in a number of publications and on websites, including CNNMoney.
9. Bob Greene
Oprah looks damn good, so everyone wants to know her secrets. One is her personal trainer, Bob Greene. Winfrey has struggled with weight problems all her life.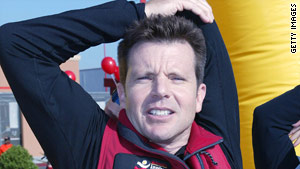 Trainer Bob Greene helped Oprah, who struggles with her weight, drop more than 50 pounds in 2006.
Greene and Winfrey met in 1992, and at the time, she weighed 237 pounds. In 2006, she slimmed down to 160 pounds, but a year later, she was back up to 200 pounds. She found out she had hypothyroidism, a slowing of the thyroid that can cause weight gain.
She began talking with Greene about the issue.
"There's no sparkle in your eyes. I think you're in some sort of depression," he told her one day.
She slowly stopped taking her medicines (after talking with her doctor), tackled her food addiction, and together the two whipped the daytime diva back into shape.
"My goal isn't to be thin. My goal is for my body to be the weight it can hold -- to be strong and healthy and fit, to be itself," she said.
Greene frequently appears on her show to dish out healthy recipes and fitness advice, has his own radio show on "Oprah and Friends" and contributes to O, The Oprah Magazine.
10. Gayle King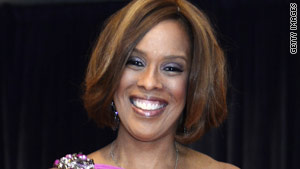 Gayle King was a TV news anchor and a talk-show host before moving over to the Oprah empire.
Who doesn't love Oprah's best friend?
We've watched the two of them get into fights, travel to adventurous places and laugh hysterically at inside jokes.
There is nothing that they haven't done together -- and we were able to watch it all.
King was a TV news anchor and a talk-show host before becoming editor-in-large at O, The Oprah Magazine. She also has a radio show called "The Gayle King Show" on Sirius and XM Satellite Radio.
Can't get enough of King? You can also watch her radio show weekdays on OWN, Oprah's cable network.
FOLLOW THIS TOPIC