Twitter: Number of tweets tripled in past year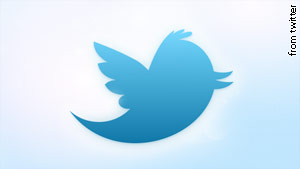 Twitter users tweet the equivalent of 8,163 copies of "War and Peace" every day.
STORY HIGHLIGHTS
The number of tweets posted daily on Twitter is three times greater than it was a year ago
Top trending topics of 2011: swine flu, Egypt, British royal wedding, Charlie Sheen
Twitter is estimated to have more than 200 million users
(CNN) -- Naysayers still dismiss Twitter as a platform for people who post self-promotional links or trivial details about their daily lives -- this tuna sandwich is tasty! --- but there's no denying its growth.
As we reach the halfway point of 2011, users of the microblogging service now post 200 million tweets a day, Twitter announced in a blog post Thursday. That's up from 65 million tweets a day a year ago.
Even in little 140-character bites, that's a lot of verbiage. Twitter offers some context on this: Assuming the average tweet is 25 words, that means that "every day, the world writes the equivalent of a 10 million-page book" -- or 8,163 copies of Leo Tolstoy's epic novel "War and Peace."
Twitter's international reach is reflected in its top trending news topics for the first half of 2011. Among them: Egypt's revolution, the fighting in Libya, the crippled Fukushima nuclear power plant in Japan and the British royal wedding of Prince William and Kate Middleton.
The site also published a much lower-brow list of 2011's trending topics in pop culture, such as Rebecca "Friday" Black and Charlie Sheen.
Twitter did not say if its users are tweeting more often or whether the surge in tweets is simply just a reflection of more people signing up.
Twitter is estimated to have more than 200 million users. In a post celebrating its fifth birthday in March, Twitter said that close to 500,000 new accounts are created every day.
FOLLOW THIS TOPIC