STORY HIGHLIGHTS
Science backs the notion that traveling to "novel places" makes time off seem longer
U.S. jobs come with relatively less vacation time than many nations
You can get a lot out of a place in a short time by filling it with new, varied activities
Opening yourself to new cultures, even in another state, makes you more creative
Editor's note: Robert Reid is Lonely Planet's New York-based U.S. travel editor and host of the 76-Second Travel Show.
(CNN) -- Time flies when you're having fun on holiday, right? Well, maybe it shouldn't.
That's not to say your vacation should drag in a dull, five-hour bio-documentary type way. Just that "going local" in a new place -- the more "exotic" the better -- is literally more memorable, and feels longer, than a seventh straight visit to Uncle Todd's lake house.
My gut experience tells me that, but science backs up the notion too. David Eagleman, a neuroscience professor at the Baylor College of Medicine in Houston, has written that our perception of time quickens with age, because adults tend to have "compressed" memories. But, Eagleman agrees, travel to "novel places" is an equalizer.
"It essentially puts you -- neurally -- in the same position as when you were a child," he told me by e-mail.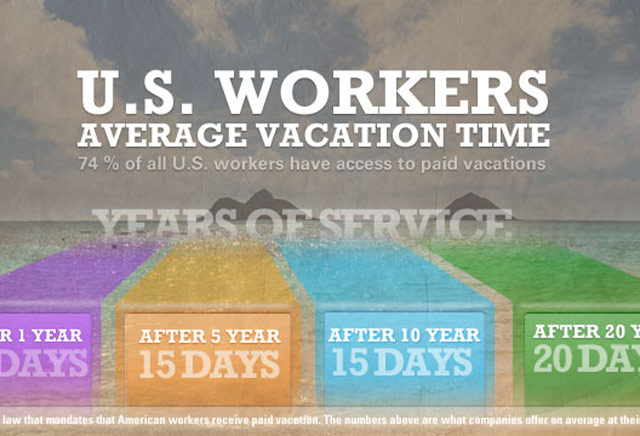 Gallery: Vacation by the numbers
So, travel to a new place makes you a kid again? That sounds like encouraging news, particularly for Americans. U.S. jobs come with relatively less vacation time than many nations, and Americans often make repeat visits to places we've already enjoyed.
Why is America the 'no-vacation nation'?
For example, about nine in 10 of Florida's annual 80 million annual visitors have been before. Sure, its beaches (and amusement parks) are great, but we benefit if we mix it up some.
One overlooked alternative is a study-abroad vacation, which is as suitable for long-term university students as for families trying to fill a couple weeks in August.
Consider studying Spanish in a place like Latin America's loveliest colonial town, Antigua, Guatemala, where it's possible to arrange private classes, homestays with local families and side trips to volcanoes and timeless Mayan villages. That's some rewarding immersion, for about $125 per person, per week.
Why your brain needs vacations
You can get a lot out of place in a short time by filling it with new, varied activities. Last winter I visited Quebec City, a fortified Canadian city that can feel like a trip to France without the jetlag.
In one day, I got a free curling lesson from a moustached Quebecois man, saw a dogsled race on snowy 400-year-old lanes, ate a juicy caribou steak in one of the continent's oldest restaurants, watched boites a chansons (local folk music) shows with hipster locals and yelled "allez allez" at a wild minor-league hockey game. Yep, that was a whirwind day, a memorable one.
And it's not just new experiences found on the road, but what you bring back.
William Maddux, an American social psychologist at the INSEAD research center in France, studies how living abroad makes one more creative.
The key, he says, is not just being in different cultures, but being open to immersion: learning the language, adapting to an alternate way of life.
"We're finding that people walking around with two types of cultures in their heads approach solutions more creatively," Maddux told me by phone.
That's the same sentiment from this 2009 TED video, in which graphic-designer Stefan Sagmeister explains he takes a one-year sabbatical every seven years to experiment and churn out fresher, more original ideas for work.
This doesn't mean you have to leave the USA. Savannah or South Dakota can feel more exotic to a New Yorker than, say, Toronto or London. And vice versa.
You can also mingle with communities well outside your norm. A good opportunity these days is among all those bearded re-enactors at an event commemorating the 150th anniversary of the Civil War.
A couple years ago, I spent an eye-opening afternoon at the "rebel camp" at Gettysburg trying to learn how they decide who "dies" first during mock battles. (I had a great time, but discovered it's utter chaos that determines their "casualty" order.)
Lonely Planet: How do Civil War re-enactors decide who dies first?
Not everyone wants the same things from travel. Sometimes there's nothing better than doing nothing on a beach for a week. That's fine, even healthy.
Still I think we need a new travel rule: go to at least one new place every three years.
That way, we can stretch the perceived time of our vacations, expand our memories in a youthful-like way, and return home with more creative ideas.
Plus, we'll know more of what we've been missing.
© 2011 Lonely Planet. All rights reserved.
FOLLOW THIS TOPIC