Computer glitch voids green card lottery results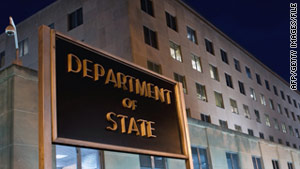 A computer glitch prompted the State Department to invalidate results of a green card visa lottery.
STORY HIGHLIGHTS
Millions apply for 50,000 permanent visas issued every year
State Department apologizes for "any inconvenience"
Results from a new lottery will be announced in July
Washington (CNN) -- Tens of thousands of would-be immigrants to America are sure to be disappointed after a computer glitch prompted the State Department to invalidate results of the most recent green card visa lottery.
Each year, the State Department issues 50,000 visas from a pool of applicants who are randomly selected but are required to undergo interviews, background checks and medical exams before they are given permanent status.
For the 2012 lottery, 19.6 million people entered during a 30-day online registration period, a senior State Department official told reporters. Of those, about 90,000 were to selected to make it to the next step. Many of them had already logged on and discovered their good fortune.
What they did not know is that a computer programming error caused more than 90 percent of selected applicants came from the first two days of the period -- October 5 and 6 -- and did not represent a fair and random choice, as mandated by federal law.
"These results are not valid because they did not represent a fair, random selection of the entrants as required by U.S. law," said David Donahue, a deputy assistant secretary of state. "We sincerely regret any inconvenience or disappointment this problem might have caused."
Now they will have to go through the drawing a second time and there are no guarantees that those who were selected the first time will be so lucky again. The drawing will be redone and results are to be announced in July.
The green card lottery was started in 1994 in an effort to gain immigrants from underdeveloped nations and has been automated for the past 15 years. This was the first time such a glitch occurred.