STORY HIGHLIGHTS
For a handful of people on 9/11, ordinary decisions turned out to be fateful
Some people sought to find reasons why they lived and others died
Some survivors still grapple with their near misses 10 years later
Others see it as luck, but surviving still was a defining moment for them
(CNN) -- Greer Epstein never took breaks.
An executive director at Morgan Stanley, she rarely left her office on the 67th floor because she never had time.
But 20 minutes before 9 a.m., one of her buddies called. "How about getting a cigarette?" He wanted to talk about an upcoming work meeting. It was a calm day with clear blue skies -- the most beautiful day she had ever seen from her view from the World Trade Center. Epstein figured why not.
While riding down the elevator, she felt a jolt, but ignored it since the elevators had always acted strangely.
When she stepped outside to light up her Benson & Hedges, she saw people frozen in place, their eyes fixed to the sky. Paper rained down like chaotic confetti. As she stared at the fire and smoke billowing from a hole in the North Tower, she wondered: "How do they fix something like that?"
That's when a plane flew through her office in the South Tower.
A cigarette break saved her life.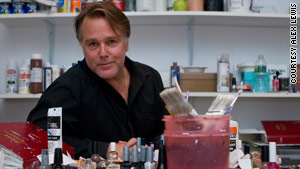 Daniel Belardinelli, a New York artist, backed out of a California trip that would've put him on Flight 93.
Every day, people make thousands of small, forgettable decisions -- what to eat, when to take a break, which route to take to work.
But for a handful of people on September 11, 2001, those seemingly inconsequential decisions -- stepping out for a smoke, dawdling on the commute to enjoy a beautiful morning, taking a different subway route, even waking up late because of the previous night's football game on TV -- made the difference between living and dying.
Ten years later, some survivors are still haunted by their near misses. They've wept and wondered, "Why me?" They've felt pressure to be a better person, to make something amazing of this gift.
Others, like Daniel Belardinelli, shrugged it off, chalking up their fate to randomness and blind luck.
Belardinelli's uncle, William Cashman, had planned a trip to Yosemite National Park and invited him to come. Cashman used a friend's frequent-flier miles for United Airlines Flight 93 from Newark, New Jersey, to San Francisco on 9/11.
A week before the trip, Belardinelli backed out, telling his uncle he had work obligations.
His uncle never made it to Yosemite. He died along with the crew and passengers of Flight 93 who fought back against the hijackers and crashed near Shanksville, Pennsylvania.
At first, Belardinelli wrestled with survivor's guilt. But after months of grieving, he heeded his father-in-law's advice: "You gotta live your life. Disasters have happened in the past."
So, Belardinelli said simply, "I went on with my life."
But for others, their brush with 9/11 left them fundamentally changed.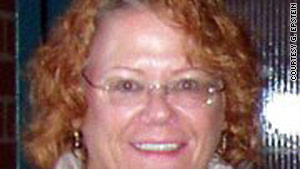 Greer Epstein took a rare cigarette break and stepped out of the office when the plane hit.
Epstein realized later that had it not been for that rare morning break, she could have lost everything.
"I never took a break before noon," Epstein said. "It was something that happened that day. And thank God for it. I was safely out of the building when the plane hit. A fireball went through my office. Had I been sitting there, who knows what would've been?"
Today she tells colleagues not to let their lives revolve around their jobs.
"I lived in Morgan Stanley land," she said. "My life was my job. Until I was laid off, I worked for them for almost 20 years. Everything was about your work. I didn't take vacations. Now I tell people, 'Don't put it off. Take your vacation. Take your time with family.'"
Epstein is unemployed, but finds occasional work in financial consulting. Her current focus is supporting her ailing 89-year-old mother, who is in hospice care.
That day 10 years ago also gave her a break from one of her mother's lectures: "My mom never picked on me for smoking again."
A clumsy keystroke
Some survivors were convinced that someone else had died in their place.
United Airlines flight attendant Elise O'Kane had wanted to work her usual trip from Boston to Los Angeles that month.
But in August, when scheduling her flights for September on the airline's computer system, she accidentally inverted two code numbers and wound up with the wrong schedule.
She managed to trade flights with other attendants for all her trips -- except for Flight 175 on 9/11.
So the night before, she logged into the computer system again and tried to request that flight. The system froze. By the time it finally processed her request, it was one minute past the airline's deadline for such changes.
Her request for Flight 175 was denied. She would have to fly to Denver instead of Los Angeles.
"I was not happy that I was not on that flight," O'Kane said. "I was driving to work steamed."
On the shuttle ride from the employee parking lot to Logan International Airport Tuesday morning, she sat near a cheerful reserve flight attendant, Robert Fangman. The 33-year-old was gushing about being called into the California flight and having a Bloody Mary at a Los Angeles beach spot.
"I'm just so excited," he said. "This is a great trip."
"I can't believe you got it," she replied. "I tried to trade into that last night."
Seeing his youthful exuberance, some of her anger faded as she told herself, "Just humble yourself and let him enjoy the trip." They chatted briefly.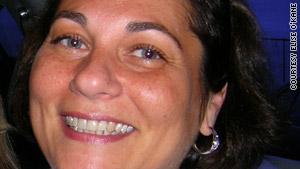 A scheduling error kept Elise O'Kane from getting on Flight 175, which crashed into the World Trade Center.
Her Denver-bound plane left Logan between American Airlines Flight 11, which crashed into the World Trade Center's North Tower, and United's Flight 175, which struck the South Tower.
Fangman, as well as O'Kane's colleagues on her usual flight, were killed.
"Why me -- out of all those wonderful people?" she asked. "What have I done? I'm not a saint or angel."
When colleagues learned O'Kane was not on board, they swarmed her with tears and hugs.
"God has a plan for you," they told her over and over. "You were meant to be here."
"That was the hardest part," O'Kane said. Although her colleagues meant well, she became frustrated wondering what grand, mystical plan lay in store for her.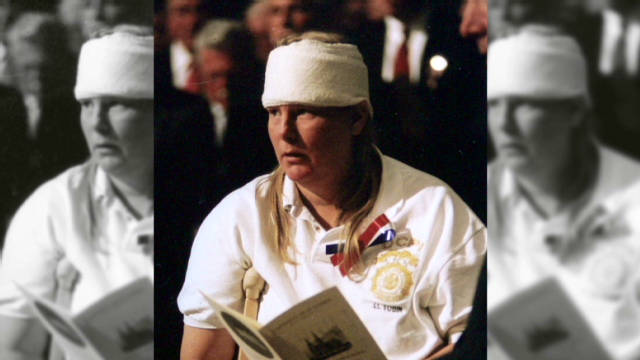 Female cop: I was meant to do this job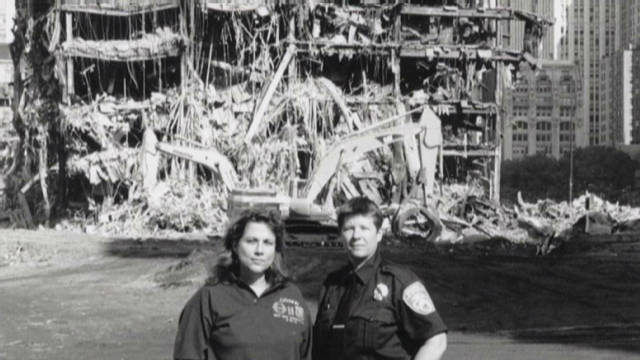 Part of the 9/11 story was missing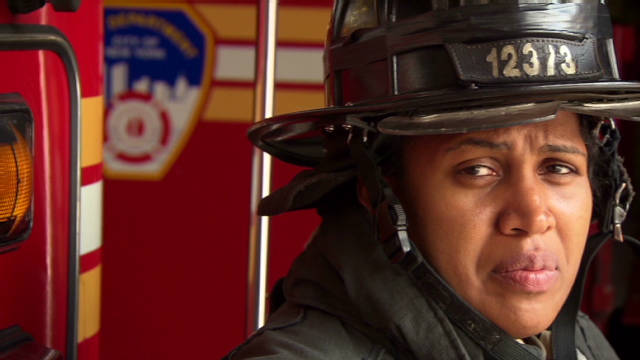 Heroines of 9/11
Immediately after 9/11, O'Kane took a leave of absence. She felt the world had changed and so had she.
"I need to give back and fulfill myself," she told herself. "Something has changed inside me."
The idea of nursing popped into her head, which struck her as odd because she couldn't stand needles or blood. But she had a family full of nurses -- including her mother-in-law, two sisters-in-law and an aunt.
She went to nursing school and graduated in May 2004. She specializes in cardiology and encounters life-and-death situations every day.
At the same time, she didn't want to give up her passion for flying and still works for United Airlines.
"I felt if I did not go back because of this incident, I would've been beaten by the terrorists -- that they took me away from something I loved," she said.
Her first flight back was on a Tuesday in 2005, on the same route from Boston to Los Angeles as Flight 175. She went to the L.A. bar Fangman had told her about on 9/11 and had a Bloody Mary in his honor.
For years, she had searched for Fangman's family but had not been able to find them. She wanted to tell them how lucky she was to have met him on 9/11.
CNN learned of her story and in 2005 helped her find the Fangmans. His family told her not to feel guilty -- it wasn't her fault. She still exchanges e-mails with them.
Nursing now remains her primary job focus.
Some days, she receives compliments from former patients who've recovered and returned to the hospital to tell her thanks. Some have looked her up in the phone book and called to tell her she was meant to be a nurse.
O'Kane just smiles. "It's almost like a confirmation," she said.
Healing has suited her.
Just blind luck
Rob Herzog doesn't believe divine intervention or some cosmic calculus kept him safe at the World Trade Center 10 years ago.
"I was lucky," the New Yorker said.
By 8:45 a.m., Herzog would normally be at Marsh & McLennan's office on the 96th floor of the World Trade Center's North Tower, where he worked as a vice president of operations for the insurance brokerage company.
That Tuesday, on his way to work, he stopped at a post office near his Upper West Side apartment.
Then he took a local subway train southbound and tried to transfer to an express at the 59th Street station, as he normally would.
"I tried to switch to the express A train," Herzog said. "It was so crowded, and I'm claustrophobic. I got back into the local train."
He was running late.
By the time he arrived at the World Trade Center, a Boeing 767 had crashed into his office building.
"I missed it by 5 minutes," Herzog said.
His company was located below Cantor Fitzgerald Securities, which lost 658 employees in the attack. Marsh & McLennan lost 295. Herzog knew several of them -- a woman who sat next to him, another who sat behind him and a co-worker who had invited him and co-workers over to her house for dinner.
"I had tremendous survivor's guilt," Herzog said. "All I could think of when I woke up was I should be dead, especially when I went to 15 different memorial services."
Immediately after 9/11, he observed a gentler, kinder New York in a city full of sharp elbows.
"Everyone was being 'Kumbaya' and being polite on the subway -- that's not going to last," he thought.
He wondered: What could help sustain this spirit?
He had met his future wife playing softball a year before 9/11. His favorite memory with friends was playing in a softball league -- which he described as a group of skinny Jewish guys going up against jocks who looked like they belonged in the majors. The memories made him smile.
"People want to play sports, hang out with new people," he realized. "What if I create a social sports league and incorporate charity into what we do?"
He quit his corporate job to launch ZogSports in 2002. The league has since expanded to New Jersey, Washington, Atlanta and Hartford, Connecticut. The teams play sports such as volleyball, kickball, touch football and dodge ball.
The teams pay a fee to ZogSports to participate in the league, and 10% of the profits go to a charity the members choose.
It combined what Herzog enjoyed best -- sports, socializing and charity work.
"Part of what makes me happy is creating a company and work environment that makes people happy," he said. "I'm a connector. I bring people together through sports."
Today Herzog can be seen wearing a bright sporty T-shirt and a big smile around New York.
"I came to the realization that I was lucky," said Herzog, who after 9/11 married the woman of his dreams and became father to Spencer, 6, and Jackson, 4.
And he stopped trying to overthink why he survived on 9/11. With that, he found his peace.