STORY HIGHLIGHTS
Gadhafi's overseas backing is based on a shared anti-colonial narrative, say analysts
Venezuelan president Hugo Chavez says Gadhafi, "has been my friend for a long time"
China, Russia and Turkey would not support an invasion or no-fly zone, says analyst
(CNN) -- Despite facing intense pressure from parts of the international community to relinquish power, the Libyan leader Moammar Gadhafi can still count on the continued support of some prominent world leaders, say analysts.
Much of Gadhafi's overseas backing is based on a shared anti-colonial narrative and the instincts of some regimes to undermine the norms of the international community, experts believe.
So while many countries have criticized Gadhafi in the aftermath of protests that have left more than 1,000 people dead and many more injured, according to the U.N., some of his allies, including Venezuela and Zimbabwe, refuse to publicly criticize Libya.
"There is a natural alignment between all regimes which are into power maximization, that is, regimes trying to accumulate as much power as they can for themselves," says Barak Seener, a Middle East research fellow at the Royal United Services Institute, a London-based think tank.

Who is the opposition in Libya?

Gadhafi's claims debunked

Libyan doctor speaks out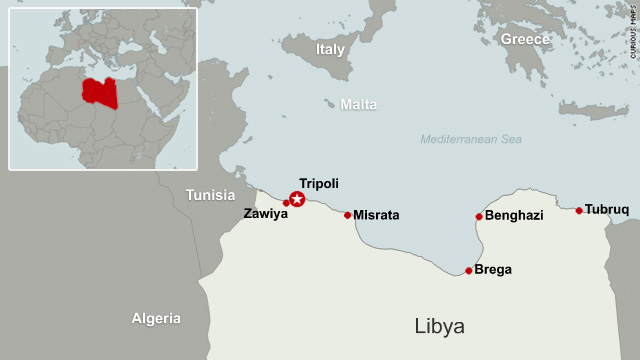 "Venezuela, for example, also has close links with Iran," added Seener.
Venezuelan President Hugo Chavez has called for an international good will commission to mediate in Libya; in contrast the U.N. Security Council over the weekend voted for tough restrictions and possible war crimes charges against the Libyan regime.
On Monday, Chavez said Gadhafi, "has been my friend and our friend for a long time," in remarks broadcast on Venezuelan state television.
And in comments made on Thursday, Chavez described alleged preparations to invade Libya as "a madness, and in front of that madness, as always, the Yankee empire that tries to dominate the world, at the cost of fire and blood."
The former Cuban President Fidel Castro on Thursday also condemned what he described as the inevitable U.S.-backed invasion of Libya by NATO to get its hands on that country's oil.
Seener said that countries with a record of "domestic abuse," such as limiting freedom of speech and having no independent judiciary, have no sense of accountability to their people in the same way that elected powers do and that lack of perceived accountability tends to spill over into their foreign polices.
Another close allay of Gadhafi is Zimbabwean president Robert Mugabe. Libya has good relations with Zimbabwe, which has few international friends, says Jane Kinninmont, senior research fellow at the think tank Chatham House.
"She notes the contrast with Sudan, which was able to count on a far broader range of allies, including China and most of the Arab world, when it faced condemnation from the West over the ethnic conflict in Darfur".
She adds that, for example, during the bloody ethnic conflict in the Sudanese region of Darfur, Sudan faced international condemnation but "did still have its friends in the international world."
There is also a second group of nations -- including China, Russia and Turkey -- which while unlikely to openly back Gadhafi, would not support an invasion and they would also be against a no-fly zone, said Seener.
"It is not simply a case of being anti-Western. Turkey for example is increasing diplomatic and economic links with Iran and as it does so it is entering the Iranian sphere of influence. They will not condemn what Gadhafi is doing in Libya," says Seener.
Despite the continued backing of Gadhafi by his allies, some analysts predict a sorry end for the leader.
Scott Horton, an international lawyer said: "Deposed dictators now are subject to lawsuits, both civil suits by the governments that succeeded them and human rights suits, and they wind up being prosecuted and successfully sued."
However, Barak Barfi of the New America Foundation said: "I think there is a very good possibility he'll fight to the death knowing he has very few options."
FOLLOW THIS TOPIC