STORY HIGHLIGHTS
In the early 20th century, Shanghai was the foremost cosmopolitan city in the Far East

Most non-Chinese residents left by the time the Communists dimmed the neon in 1949

But, by 2008, government stats show number of registered foreign residents jumped to 152,000

Foreigners, Chinese-Americans starting businesses such as a microbrewery, renovating old homes

Shanghai (CNN) -- Inside the three-story "Chinatown" nightclub, the packed building that once housed a Japanese temple was anything but Zen on a recent Friday night.
Red decor and smoky rooms, loud music and burlesque acts, gyrating Russian dancers and a cheering international crowd -- this could be a quintessential Shanghai scene in the 1930s, if not for the ringing cell phones on the tables.
"I think you could hardly keep a good town down," said British owner Andrew Bull.
CNNGo.com: Insider's guide to Shanghai
In the early years of the 20th century, Shanghai was the foremost cosmopolitan city in the Far East, home to some 70,000 foreigners and flourishing in trade and commerce -- the leading Asian city in style and decadence.
Most non-Chinese residents had left by the time the Communists dimmed the neon in 1949. The "Paris of the East" became a grim industrial powerhouse that churned out textiles and machinery to the rest of the country.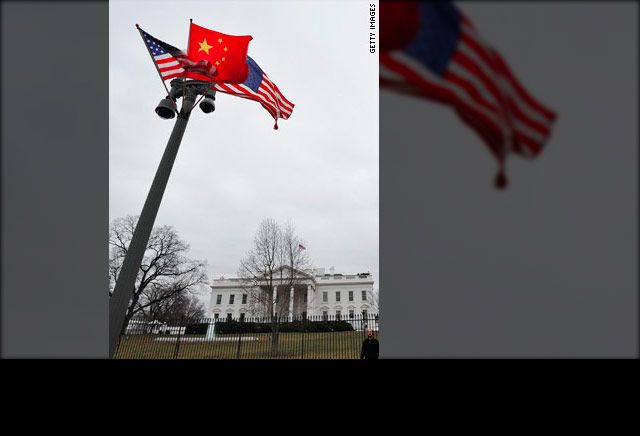 Hu's visit to Washington

Shanghai: The 'Paris' of Asia

China's military power concerns others

China looks to sustain economy

Cupcakes and rock 'n' roll in China
"It's an amazing place to start a business ... If you work hard, there can be nothing better."
--Kelly Lee, 34, Chinese-American entrepreneur
When Beijing's leadership decided to breathe fresh life into the aging metropolis in 1990, years of neglect produced an unintended consequence: preservation of one the world's largest collection of art deco buildings, completed during Shanghai's last heyday.
Spencer Dodington saw romance and opulence in Shanghai's unique architecture when he first moved here in 1995. Since quitting his finance job with a U.S. conglomerate, the Texan has turned his passion for the city's elegant old homes into a successful second career.
"For me, the crucial thing has been to preserve the Shanghai pedigree -- '20s, '30s or '40s design in a way that still suits modern living," Dodington, 42, said as he showed CNN his last project -- restoring his art deco apartment built in 1928 in the heart of the former French quarter.
He installed pine floors from the same era found at demolition sites, and put in period furniture he collected over his long stay in Shanghai. As the city fast redevelops, Dodington said the value of properties like his has surged 15 times in the past decade.
While Dodington relishes recapturing the city's past glory, he is nevertheless drawn to the dynamic changes in Shanghai, now home to some 20 million residents -- a far cry from his hometown hidden in the cornfields of central Texas with a population of 953.
"There is that new energy that keeps proving to me that it's interesting to stay here rather than find a different place," he said.
The city's physical transformation is even greater than during its first "Golden Age." After two decades of fervent economic growth, skyscrapers -- including China's current and future tallest building -- have replaced farmland on the east side of the Huangpu River, which cuts through the city.
During the construction boom before last year's World Expo, Shanghai reportedly spent more than $50 billion to build new infrastructure and landmarks. In the 15 years Dodington has lived in Shanghai, the city's subway system went from nonexistent to the world's longest network with 420 kilometers (260 miles) of tracks.
Dodington remembers what the expatriate scene was like when he first arrived.
"There was one bar that was not in a hotel," he said. "You ring up your mate in the office: 'Hey, let's go out tonight,' and he would just hang up: 'OK, fine.' There was only one place."
Hundreds of bars and nightclubs now dot city streets, and government statistics show the number of registered foreign residents by the end of 2008 has exploded to 152,000 -- with Americans being the second largest community, trailing Japanese residents.
In the Jinqiao neighborhood in eastern Shanghai lies a picture-perfect replica of American suburbia. Single-house homes with manicured lawns stand near private schools with large sports arenas; SUVs scout for parking spaces at strip malls.
Lining up the main commercial street are restaurants with names like "New York Pizza" and "Cantina Agave." The latter, packed with families during weekend lunch hours, is the creation of Kelley Lee, a Chinese-American born and raised in Southern California, and trained as a chef in Paris.
When Lee had an opportunity to open a restaurant in Shanghai in 2004, she relocated without hesitation, having witnessed the city's resurgence in an earlier visit.
Six years later, Lee, 34, sits atop a mini-empire of six dining establishments across the city -- including two Mexican restaurants, an American microbrewery and a cocktail bar.
"It's an amazing place to start a business," she said. "If you work hard, there can be nothing better."
During the dinner rush hours in her brewery, Lee brought food to the tables, suggested beers at the bar, and even briefly donned the chef's dress to help out in the kitchen.
She acknowledged the challenge of bringing Chinese customers to Western restaurants. But she said she captured an ever-larger local clientele by sticking to authentic food and ambiance at her venues.
"Every year, I keep saying to myself that I'm going to go back to the States, but every year I find that there are just more opportunities," she said. "It's such a fantastic place to grow a business."
It is also a remarkable place to keep a loyal musical following. The sound of jazz from Shanghai's ubiquitous dancing halls, which had once permeated the city until the then new Communist government put a stop to it, has returned after decades of silence.
One staple venue is the dark and smoky Cotton Club. Trumpeter Hwa Fu performed on a recent Saturday night to a packed crowd of locals and expatriates.
Born in Taiwan, Fu, 35, grew up in Seattle and moved to Shanghai in 2002 to join the music scene in a city in the fast lane.
As Dodington speaks the Shanghai dialect with a Southern drawl and Lee chats in Mandarin with a Californian twist, Fu, too, has discovered the connection between his musical notes and the city that effortlessly blends East and West.
"Jazz is the energy in Shanghai," he said. "Shanghai is reborn as a city -- it's changing so fast and it's great!"
FOLLOW THIS TOPIC