STORY HIGHLIGHTS
Governments take precautions by inspecting Japanese produce
Thailand focuses on Japanese imports of meat, milk, fish and seaweed
India has ordered radiation tests on foods after after March 11
Hong Kong, China (CNN) -- Governments are taking precautions and conducting thorough inspections of Japanese food, which is popular worldwide and available at high-end stores around Asia, and specialty shops in Europe and the United States.
Hong Kong's Center for Food Safety has conducted radiation tests on at least 34 samples of fresh vegetables, meat and fish from Japan. The center reports all test results were satisfactory.
"As far as radiation is concerned, I think the most at-risk articles are those fresh products, perhaps dairy products, fresh fruits and vegetables," Dr. York Chow, Hong Kong's Secretary for Food and Health, said earlier this week.
"In case we detect anything, of course, we will ban those products from Hong Kong."
Thailand's government is focusing on Japanese imports of meat, milk, fish and seaweed.

Japan quake devastates Miyako

Tsunami tosses ships at port

Spokesman outlines Japan plant radiation

Japanese nuclear explainer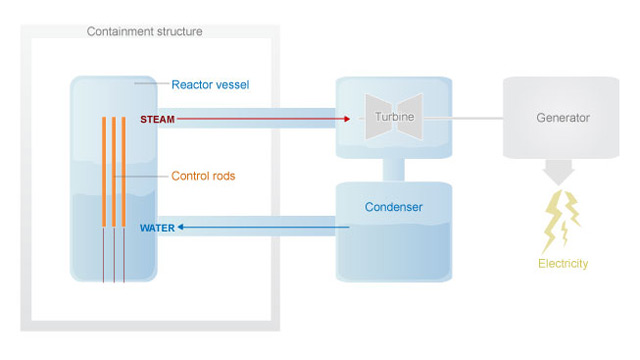 Explainer: Producing nuclear energy
A radiation physicist from the Office of Atoms for Peace has told CNN the agency will work with Thailand's health ministry to do random checks of imported food from Japan.
India on Tuesday also ordered radiation tests of Japanese food at its ports and airports. Only food originating from Japan after March 11 will be tested.
Tokyo resident Paul Yang said his family is not changing its eating habits.
"I am not worried about the safety of Japanese produce," the father of two said. "The majority of farm produce and agricultural products come from warmer areas, therefore farther away from the Fukushima area (where the nuclear reactor is)."
"Also, many of the products are labeled with their origin of production so we would know if it is from Fukushima. Right now, the radiation level within 20 to 30 kilometers (12 miles to 18.6 miles) of Fukushima is high, but as soon as you move away from the origin of radiation, the effects of it fall dramatically," Yang said.
"The closest location that produces significant amounts (of fresh produce) for Tokyo, for example, is Chiba or Ibaraki prefectures, which is approximately 150 to 200 kilometers (93 miles to 124 miles) from Fukushima."
While Yang is not worried, the perception of possibly tainted produce is already having a knock-on effect.
"We're already hearing talk in our office about women stopping to buy Japanese cosmetics," said Kirby Daley, a senior strategist of Newedge Group. "We're talking about Japanese food imports being stopped and we're not going to be trusting the sushi."
Daley told CNN's World Business Today program that the talks will affect a weak economy.
"These are all anecdotal, but this is what will weigh on the economy for a long time," Daley said. "And the economy is not that strong to start with."
Peter McGuire, an independent market strategist based in Australia, says it is too early to say whether the quality of Japanese food will change because many products shipped before the earthquake are still on store shelves.
"We just have to see the severity of this. It's so hard to speculate," he said.
One item that's selling out: Japanese baby formula.
In Hong Kong, many parents bought extra boxes of the formula manufactured before Friday's earthquake and tsunami.

Japanese angry over power plant crisis

Radiation worries spread outside Japan

Baby born in quake-devastated Japan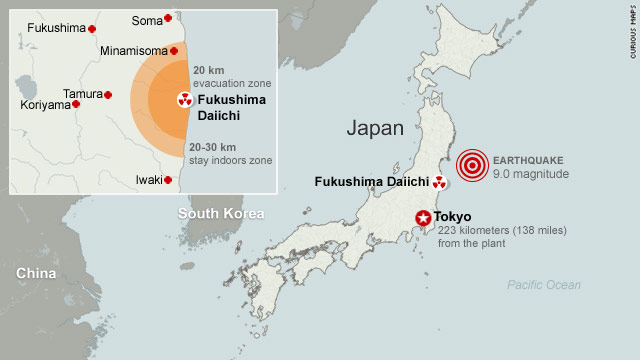 Map: Fukushima Daiichi
Caroline Smith DeWaal, food safety director of Center for Science in the Public Interest in the United States, said she is not worried about Japan's food safety for two reasons.
"Japan is a net importer of food and (it) has one of the best food safety systems in the world," she said in an email to CNN.
De Waal also compared the Fukushima situation with the 1986 Chernobyl accident and its impact on food.
"Following the 1986 Chernobyl accident, the U.S. tested nearly 8,900 samples of both animal and nonanimal based imported foods coming from the affected area over a five year period," De Waal said. "They found 1.4% (of imported foods) were contaminated above the regulatory limits, with the majority of these being in the animal products side. They also tested samples of food from U.S. Embassies in the region and found the highest numbers of positive samples in vegetables (both leafy and nonleafy), some fruit and spices."
De Waal described Chernobyl as a "much worse disaster, as the cloud went over a large agricultural area of Europe."
"Therefore, findings are illustrative of a worse case scenario, not the current situation involving food exports from Japan."
She cautions that the most vulnerable agricultural sectors during a nuclear emergency are dairy and vegetables.
"It is important that all food animals in the affected areas be sheltered along with their food and water sources," DeWaal said.
Cooking or boiling radiation-contaminated food does not make the food safe to eat, she said.
Most experts seem to agree that the biggest confidence-builder is Japan's strict food regulations.
Japan's food safety standards are "one of the highest in the world," said Jean-Yves Chow, a senior food and agribusiness research analyst at Rabobank International.
However, Chow said, "In food safety, zero risk does not exist."
FOLLOW THIS TOPIC