STORY HIGHLIGHTS
Experts: Restoring electric power is essential to stabilizing Fukushima Daiichi
Work is ongoing to establish a new power supply system, says TEPCO
It's unknown whether the plant will need to be sealed off, as Chernobyl was
(CNN) -- Anything can still happen at the quake-stricken Fukushima Daiichi nuclear power plant at Japan, but experts are hopeful that the situation will stabilize.
In the best-case scenario, electrical power and cooling would be restored to all of the six units of the plant, said Tom Kauffman, spokesman for the Nuclear Energy Institute, a policy organization of the nuclear energy and technologies industry in Washington.
Restoring electric power is essential to stabilizing the plant, said Michael Golay, professor of nuclear science and engineering at the Massachusetts Institute of Technology. Power would ensure that the water can be provided to cover the fuel.
Workers hope to install a crucial panel at an annex building, which was not severely affected by last Friday's post-earthquake tsunami, for a new power supply system that should be finished Friday morning, an official from the Tokyo Power Company said Friday morning. The improvised power system, using 1.5 kilometers total of cable, is expected to provide electricity to power the cooling systems for the Nos. 1 and 2 reactors at the plant.

Attempting to cool Japan nuclear reactor

Nuclear watchdog under fire over Japan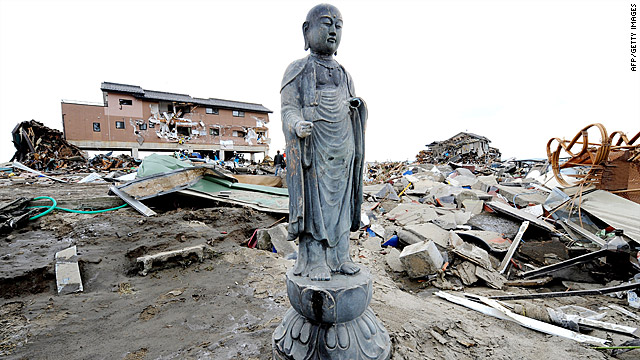 Gallery: Japan reeling after massive quake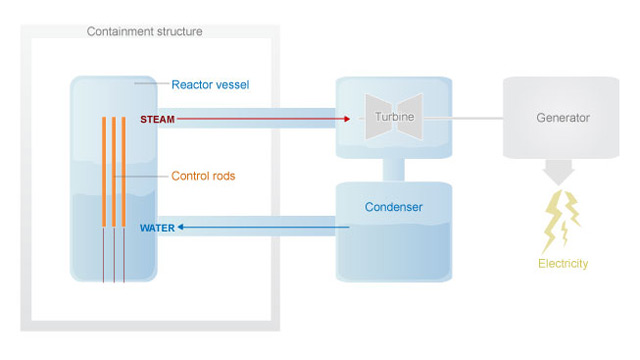 Explainer: Producing nuclear energy
Also, engineers got an emergency diesel generator for Unit 6 running, and it is supplying power to Units 5 and 6, Japan's Nuclear and Industrial Safety Agency said Friday. Water injection to the spent fuel pool was continuing.
"Obviously what we're hoping for is that they will bring the various cooling problems under control in the very near future," said Ian Hutchinson, professor of nuclear science and engineering at Massachusetts Institute of Technology.
Once the fuel rods are submerged in water, the large releases of radioactive materials should come to an end, Hutchinson said. When the cooling water is restored to the spent fuel pools, and the reactor is cooling and the flooding can be maintained, expectations are for a stabilization of the situation, and a major reduction of radiation emissions, he said.
"That's when we'll be able to say, 'We've got this under control,'" Hutchinson said.
Once it's been under control for a week or two, things may stabilize. The whole cleanup would take a matter of months or even years, Hutchinson said.
And the site won't be usable again, said Gary Was, professor in the department of materials science and engineering at the University of Michigan.
Even in the best case scenario, there will be melted fuel in the reactor that's not going to be usable, Was said.
A real concern is the after-heat arising in the fuel rods, which need to have water cooling them, Hutchinson said.
Unless there are much bigger releases and contaminations near the site, people may one day be able to safely get closer to Fukushima Daiichi than the current established evacuation zones, Golay said. The United States government has instructed Americans to stay 50 miles from the plant; for Japanese citizens, the evacuation zone is only about 12 miles.

Spraying will continue at power plant

Japan's power plant from the air

Spokesman outlines Japan plant radiation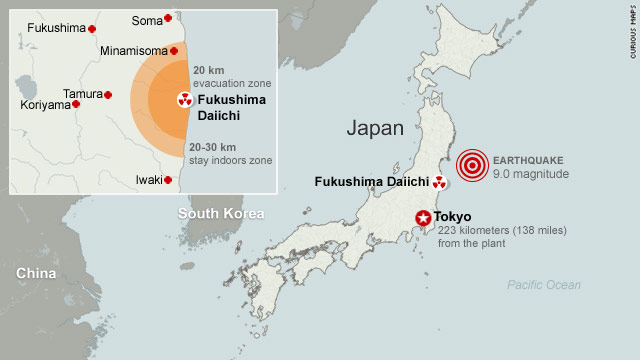 Map: Fukushima Daiichi
"The fact that you have differing policies doesn't mean the U.S. thinks it's more dangerous," Golay said. It's simply because the U.S. is not in a position to help its citizens in Japan, he said.
The situation at Fukushima Daiichi is worse than Three Mile Island, the Pennsylvania plant that suffered a partial core meltdown in one of its reactors in 1979, Golay said. That's because at Fukushima Daiichi there's more radioactive material involved, and it's less contained he said.
At the Chernobyl disaster, the world's worst nuclear power plant accident, which occurred in 1986, the facility had to be sealed off with a large concrete sarcophagus. It's hard to say whether this will need to happen at Fukushima Daiichi, experts say. It all depends on the extent of the contamination, which is unknown, Was said.
Sealing off Three Mile Island was also discussed at the time of that disaster, Kauffman said, but instead the reactor was cleaned out, with the damaged fuel and core debris shipped off-site and put into storage.
"We're still in the wait-and-see mode," Kauffman said.
FOLLOW THIS TOPIC