STORY HIGHLIGHTS
Intelligence agencies are stepping-up the hunt for al Qaeda's remaining leaders
Ayman al-Zawahiri is thought by many security analysts to be the most vulnerable
(CNN) -- He was its founder and strategic guiding force, but now that Osama bin Laden is dead, who are al Qaeda's most wanted leaders?
The leaders whose influence and violent ambitions make them high-priority targets by intelligence agencies around the world.
Ayman al-Zawahiri
Ayman al-Zawahiri has played a defining role in al Qaeda for over a decade as bin Laden's deputy. He is now widely regarded as the organization's de facto leader.
Born into a wealthy family in Cairo, al-Zawahiri is a physician and founding member of the Egyptian Islamic Jihad (EIJ), a militant organization that opposed the then secular Egyptian government of Hosni Mubarak and sought its overthrow through violent means.
Like bin Laden, al-Zawahiri also went to Afghanistan during their fight against the Soviets, although he was there primarily to offer his medical expertise.
By the 1990s, he again refocused his attention on undermining and attacking the Egyptian government and, eventually, the U.S..
In 1998, when the EIJ effectively merged with al Qaeda, he sent a fax to the Al-Hayat newspaper warning Americans. Three days later on August 7, suicide truck bombers hit the U.S. embassies in Nairobi, Kenya and Dar es Salaam, Tanzania, killing 224 people.
The FBI is offering a $25 million reward for information leading to his capture -- the same as the reward for bin Laden -- reflecting al-Zawahiri's importance to the United States.
Paul Cruickshank, a CNN terrorism analyst, said: "Of all al Qaeda's senior leaders, al-Zawahiri is probably the one in most jeopardy. Western intelligence officers have told us that in recent times bin Laden and al-Zawahiri were probably in relatively close geographic proximity and also in touch to some degree, so all this information may help America track down al-Zawahiri."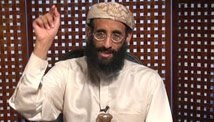 Anwar al-Awlaki
An American-born radical cleric who now lives in Yemen, Anwar al-Awlaki is the public face of al Qaeda in the Arabian Peninsula (AQAP), one of the most active al Qaeda affiliates.
Born in New Mexico, he preached at a mosque in Virginia before leaving the U.S. for the Middle East. The U.S. regards al-Awlaki as the biggest threat to its homeland security.
U.S. officials say al-Awlaki helped recruit Umar Farouk AbdulMutallab, the Nigerian man charged with trying to blow up a transatlantic flight as it landed in Detroit, Michigan, on December 25, 2009.
The militant cleric is also said to have exchanged e-mails with accused Fort Hood shooter Maj. Nidal Hassan who killed a dozen fellow soldiers and a civilian in a rampage at the Texas base.
AQAP claimed responsibility for the attempt to ship explosives into the United States via cargo planes late last year.
Earlier this month al-Awlaki narrowly survived an American drone assault after he switched vehicles with fellow jihadis, a senior security official told CNN.
At a U.S. congressional hearing earlier this year, Michael Leiter, Director of the National Counterterrorism Center, said: "I actually consider al Qaeda in the Arab peninsula with al-Awlaki as a leader within that organization as probably the most significant threat to the U.S."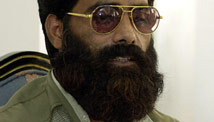 Ilyas Kashmiri
Regarded as one of the most dangerous men in the world by counter-terrorism officials on three continents, Kashmiri is a veteran jihadist who in his early years fought Indian security forces in the disputed territory of Kashmir and the Russians in Afghanistan, where he lost an eye.
After falling out with his sponsors in the Pakistan military, Kashmiri moved his base of operations from Pakistani Kashmir to North Waziristan, the semi-autonomous tribal areas bordering Afghanistan.
As commander of "Brigade 313," part of Harakat-ul-Jihad-Islami (Movement for an Islamic Holy War), he formed a close relationship with al Qaeda.
Kashmiri's number one enemy is still India. His group was thought to be responsible for the bombing of a bakery popular with foreigners in Pune in 2010. But there is plenty of evidence he has ambitions beyond South Asia.
Terrorism analysts have described Kashmiri has al Qaeda's "military brain."
Intelligence sources on both sides of the Atlantic also believe Kashmiri is trying to get teams into Europe to launch coordinated Mumbai-style attacks in several cities.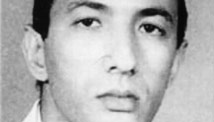 Saif al Adel
A former Egyptian army lieutenant and long-time member of Ayman al-Zawahiri's Egyptian Islamic Jihad (EIJ), Saif al Adel is believed to have returned to the tribal areas of Pakistan last year after a period of house arrest in Iran.
Adel has provided military and intelligence training for al Qaeda members as early as 1990 and was a member of al Qaeda's "shura" council.
According to a former jihadist, Adel is believed to currently occupy the "chief of staff" position within al Qaeda, managing insurgent paramilitary operations in the Afghanistan-Pakistan border region, with a special remit to manage the group's relations with other jihadist groups and affiliates.
He is wanted by the FBI in connection with al Qaeda's 1998 attacks on the U.S. embassies in Nairobi, Kenya and Dar es Salaam, Tanzania, killing 224 people.
Abu Yahya al-Libi
Abu Yahya al-Libi made his name by escaping from the Kabul-based Bagram Air Base in 2005. He had been captured by Pakistani forces in the border tribal areas and handed over to U.S. forces in Afghanistan.
Since his escape he has emerged as one of al Qaeda's leading senior ideologues and strategists.
Al-Libi has also proven to be an effective propagandist, appearing in dozens of videos posted on Islamist web sites.
According to former jihadists, al-Libi's charismatic speeches are particularly popular among a younger generation of militants across the Arab world.
He is thought to be hiding in the mountainous tribal border areas of Pakistan and Afghanistan.
FOLLOW THIS TOPIC