Where in the world ... ?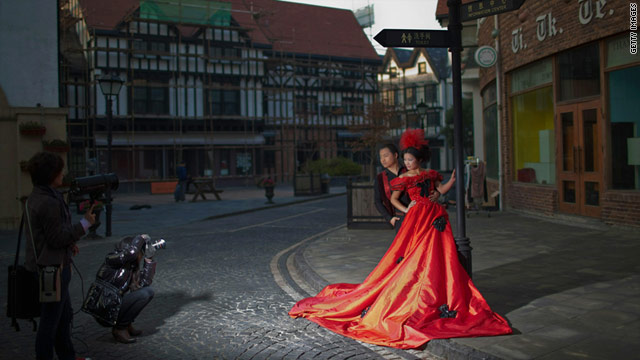 STORY HIGHLIGHTS
Do you know where this photo was taken?

CNN will post a new photo each Monday morning and reveal the answer later that day

The photo might be related to a recent story -- or it could just be something unusual we found
(CNN) -- [Updated 3:30 p.m. ET, Monday, June 27] Thames Town is a typically idyllic British town. But it's not in England. Instead, you'll find it by the Yangtze River in Songjiang, China.
"hyankov" was the first reader to guess correctly, but "erbush" and "swimr291" weren't far behind in naming the location.
Chinese wedding couples gather there daily to have their wedding portraits taken in the themed Chinese town, whose architecture imitates classic English market town styles.
The town was featured in a recent Global Public Square post if you want to check out more photos.
[Original post] Do you know where this photo was taken?
If you think you know the answer -- or if you just want to take a wild guess -- post it in the comments area below. Later in the day, we'll reveal where the photo was taken and give credit to those who figured it out first. (The more detail, the better!)
Each Monday morning, we'll post a new photo and challenge you to tell us its origin. The photo might be related to a prominent news story or theme -- or it might just be something that caught our eye.
Good luck!