Heavy rains, floods kill 233, affect 5.5 million in Pakistan
STORY HIGHLIGHTS
300,000 people are in camps, a U.N. agency spokeswoman says
Seven die in the past 24 hours, a disaster agency spokesman says Wednesday
At least 5.5 million people have been affected
More rain is expected "over most parts of the country"
Are you there? Send your images, video to iReport.
Islamabad, Pakistan (CNN) -- Heavy rains and flooding have killed at least 233 people in Pakistan, a disaster agency spokesman said Wednesday, as a weather forecast calls for more rain over deluged parts of the country.
Seven people have died in the past 24 hours, said Irshad Bhatti, a spokesman for the National Disaster Management Authority.
At least 5.5 million people have been affected by the flooding since August, said Zafar Iqbal Qadir, chairman of the disaster authority.
Kristen Elsby, spokeswoman for the United Nations children's fund, or UNICEF, said 2.7 million children are among the affected. She said half of the 300,000 people in camps are children.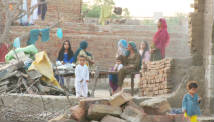 Villages, lives broken by Pakistan floods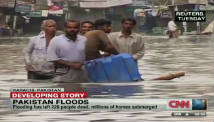 Homes under water in Pakistan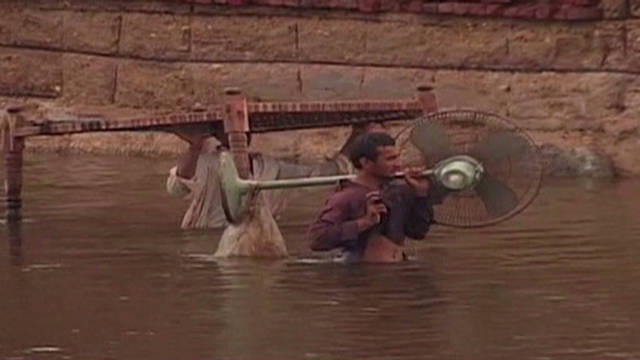 Pakistan braces for heavy rain, flooding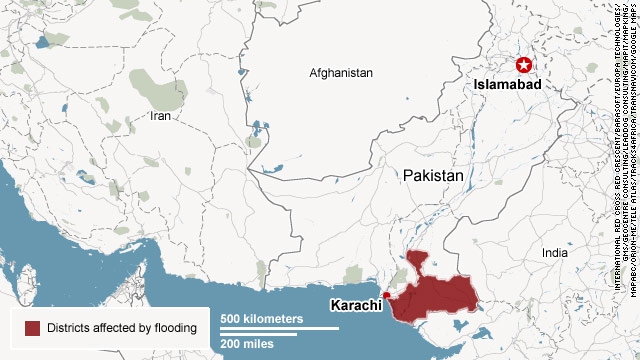 Map: Pakistani floods
The flooding has inundated more than 4.5 million acres and damaged an estimated 80% of cash crops in Sindh province, in southeastern Pakistan. At least 1.19 million homes have been damaged, the authority said.
And the rains are not over.
"Scattered thunderstorm/rain with moderate falls at isolated places is expected over most parts of the country," according to a weather forecast posted on the disaster authority's website Wednesday.
Bhatti said there was no chance of the floodwaters receding anytime soon. He said the worst affected areas are the Sindh province cities of Badin and Mirpurkhas.
The United States, Iran, Japan and China are among the countries that have provided or pledged aid, the state-run Associated Press of Pakistan reported this week.
The current disaster comes a year after devastating floods displaced more than 20 million people.
More than 1,700 people died due to the floods in 2010, Pakistani authorities said. Those floods caused $9.7 billion in damage to homes, roads, farms and other parts of the southwestern Asian country, according to estimates from the World Bank and Asian Development Bank.
CNN's Nick Paton Walsh, Nasir Habib and Aliza Kassim and journalist Shaan Khan contributed to this report.
FOLLOW THIS TOPIC