STORY HIGHLIGHTS
Ambassador Cameron Munter says evidence ties the Haqqani network to Pakistan
U.S. officials blame the Haqqani network for this week's attack in Kabul
They consider the network one of the most significant threats to Afghanistan's stability
Pakistan's army chief, Gen. Ashfaq Kayani, and Adm. Michael Mullen meet in Spain
(CNN) -- The U.S. ambassador to Pakistan accused the government there of having links to the Haqqani network, a pro-Taliban militant group that U.S. officials blame for this week's attack on the U.S. Embassy and NATO command center in Kabul, Afghanistan.
Speaking to Radio Pakistan, Ambassador Cameron Munter said relations between the United States and Pakistan "need a lot of work" and urged closer cooperation. The interview was available Saturday on the Radio Pakistan website.
A Taliban assault on the U.S. Embassy and NATO command center in central Kabul was brought to a bloody end Wednesday with the deaths of half a dozen militants. Four policemen and two civilians were killed and 27 injured in that attack and a handful of other incidents across Kabul, according to Afghan government figures.
"The attack that took place in Kabul a few days ago -- that was the work of the Haqqani network," Munter told Radio Pakistan. "There is evidence linking the Haqqani network to the Pakistani government. This is something that must stop. We have to make sure that we work together to fight terrorism."
U.S. officials have previously blamed this week's attack on the Haqqani network, a pro-Taliban militant group based in Pakistan's North Waziristan region. They have also previously accused the Pakistani government of maintaining a relationship with that network.
Still, Munter's comments are noteworthy for their timing, amid heightened tensions between Pakistan and the United States, and because of their blunt nature.
They came one day after U.S. Chairman of the Joint Chiefs of Staff Adm. Michael Mullen told his Pakistani counterpart he was deeply concerned about the brazenness of attacks being staged by operatives loyal to the Haqqani network.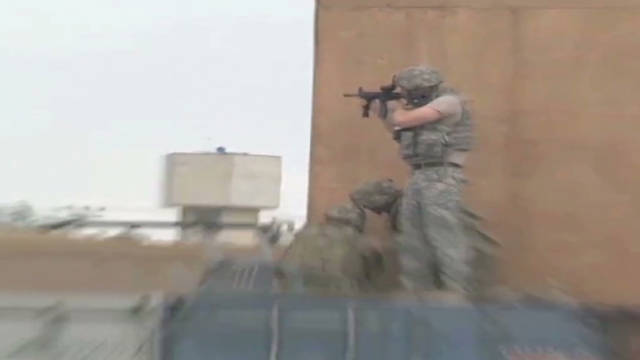 Twitter battle during Kabul fighting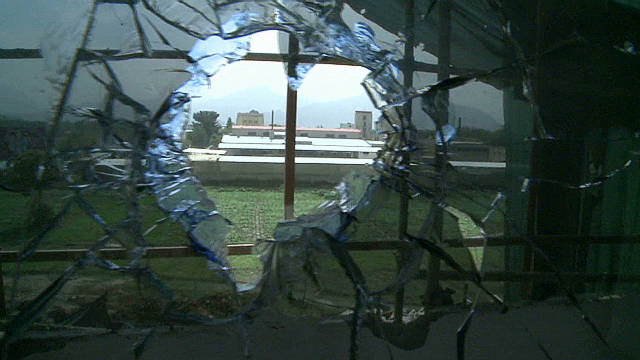 Retracing steps of Kabul terror attack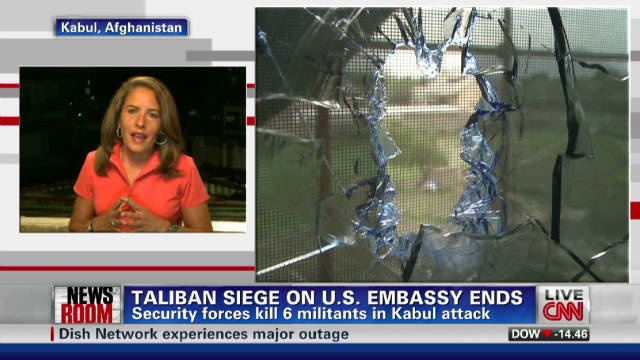 19-hour Taliban siege in Kabul is over
During a lengthy one-on-one meeting in Seville, Spain, Mullen "conveyed his deep concerns about the increasing -- and increasingly brazen -- activities of the Haqqani network and restated his strong desire to see the Pakistani military take action against them and their safe havens in North Waziristan," Capt. John Kirby, Mullen's spokesman, told CNN.
Mullen believes that "elements" of Pakistan's Inter-Services Intelligence agency, known as the ISI, "directly support" the Haqqani network, Kirby said.
The Haqqani network is aligned with the Taliban and al Qaeda and is considered one the most significant threats to stability in Afghanistan. U.S. officials believe Haqqani operatives are moving unfettered across the Afghanistan-Pakistan border and are responsible for several recent high-profile attacks in Kabul, including this week's assault.
In late April, Mullen said on Pakistan's Geo TV that the ISI has a "long-standing relationship" with the Haqqani network.
Pakistani officials have denied the existence of such a relationship.
Mullen, who is retiring at the end of this month, met with Pakistan's army chief, Gen. Ashfaq Kayani, for more than two hours in what was their final official meeting. Both men were in Spain to attend a high-level NATO military meeting.
"They agreed that the relationship between our two countries remained vital to the region and that both sides had taken positive steps to improve that relationship over the past few months. They also discussed the state of military-to-military cooperation and pledged to continue to find ways to make it better," Kirby said.
Meanwhile, Afghanistan's Interior Minister Bismillah Muhammadi avoided blaming Pakistan directly for this week's attack in Kabul. However, he used the phase "across the borders of Afghanistan," a typical way of referring to Pakistan in connection to the recovered phones of the attackers.
"The six cell phones we found on them, and the evidence we got on them all shows that this plot was made across the borders of Afghanistan," he said. "Without doubt they are across the borders of Afghanistan. They get equipped, they get trained there, and then they get sent here for killing of our people."
CNN's Barbara Starr in Washington contributed to this report.
FOLLOW THIS TOPIC