Judge rules WikiLeaks founder Assange can be extradited to Sweden
STORY HIGHLIGHTS
NEW: The judge dismissed almost all of Assange's claims
Assange has not been charged with a crime
Officials want to question him in connection with sexual misconduct allegations
Lawyer believes Sweden will hand Assange over to the United States
London (CNN) -- A judge ruled Thursday that Britain can extradite WikiLeaks founder Julian Assange to Sweden for questioning over allegations of sexual misconduct.
At Belmarsh Magistrates' Court in London, Assange sat in the dock as the ruling was read and showed no emotion. Later at a news conference, he lashed out at the extradition decision.
He said to thrust someone into a foreign land where someone does not speak the language or understand the judicial system "is a very grave matter."
One of Assange's attorneys, Mark Stephens, said Assange, an Australian citizen, will appeal the decision.
Assange has not been charged with a crime, but Swedish prosecutors want to question him in connection with sexual misconduct allegations related to separate incidents in August.
Assange denies the accusations. He has called the extradition proceedings a smear campaign to discredit his WikiLeaks work. His attorneys are fighting his extradition on procedural and human-rights grounds.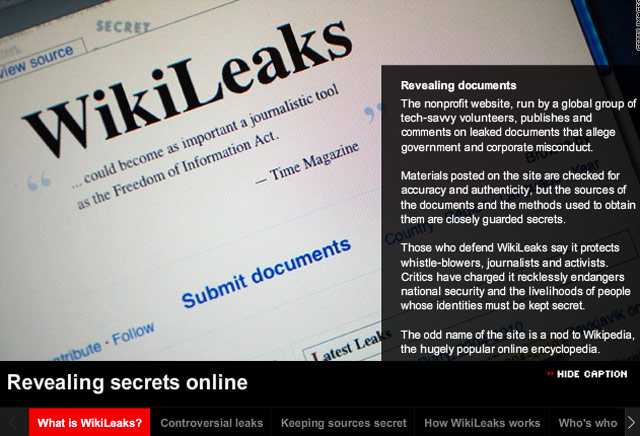 What is WikiLeaks? Here's how it works

2010: WikiLeaks in review

'Double standard' applied to WikiLeaks

101: WikiLeaks revealed
Judge Howard Riddell, however, dismissed almost all the arguments by the defense.
He ruled that the allegations against Assange are extraditable offenses. He disagreed with Assange's lawyers that Swedish prosecutor Marianne Ny did not have the authority to issue a European arrest warrant and ruled that the warrant was valid.
Riddell also tossed out claims that Assange would not be able to obtain a fair trial in Sweden or that Swedish prosecutors had not made any effort to promptly interview Assange before he left Sweden last year.
"In fact this is untrue," the judge said in the ruling. He said Assange's Swedish lawyer Bjorn Hurtig had made a "deliberate attempt to mislead the court" and that it was Assange who had avoided interrogation before he left Sweden.
"It would be a reasonable assumption from the facts that Mr. Assange was deliberately avoiding interrogation before he left Sweden," Riddell wrote.
Assange's website, WikiLeaks, has published tens of thousands of once-secret U.S. documents on subjects ranging from the war in Afghanistan to the inner workings of U.S. diplomacy.
Assange's lawyers have raised the possibility that Sweden would hand him over to the United States if Britain extradites him to Sweden.
Prosecutor Clare Montgomery, representing Sweden, has dismissed that claim.
CNN's Andrew Carey contributed to this report.
FOLLOW THIS TOPIC