IMF head to plead not guilty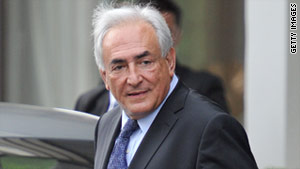 Dominique Strauss-Kahn became managing director of the International Monetary Fund in 2007.
New York (CNN) -- International Monetary Fund head Dominique Strauss-Kahn will plead not guilty to the charges against him, his attorneys William Taylor and Benjamin Brafman told CNN Sunday.
Strauss-Kahn is charged with criminal sexual act, attempted rape and unlawful imprisonment in connection with an alleged sexual assault on a 32-year-old housekeeping employee at a luxury suite in a Manhattan hotel on Saturday.