Germany beats U.S. by a whisker to take world's best beard honors
STORY HIGHLIGHTS
Elmar Weisser's reindeer-themed beard won gold medals in Full Freestyle Beard and Best Overall
Germany won seven gold medals; the U.S. won six
Rooty Lundvall upset Jack Passion to take top honors in Full Beard Natural
(CNN) -- Elmar Weisser's reindeer-themed beard emerged from a knotted and tangled field to take top honors at the 2011 World Beard and Moustache Championships on Sunday.
Weisser netted two gold medals as the Germans returned to the top of the world facial furniture scene, taking seven golds in all at the Norwegian Moustache Club in Trondheim, Norway.
In one of the great shocks of the games, American Rooty Lundvall edged out fellow countryman and two-time defending champ Jack Passion by a hair's breadth to claim the gold in the coveted Full Beard Natural category.
The Americans fulfilled their billing as one of the premier hirsute powers in the world by taking six gold medals overall.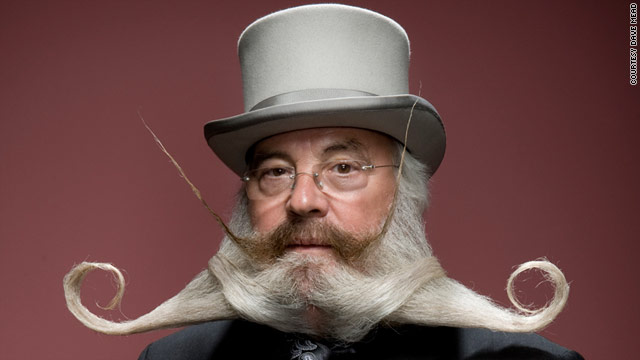 Gallery: World Beard and Moustache Championships
American Keith "Gandhi Jones" Haubrich won his third straight world title in the Freestyle Moustache category, and long-time competitor and Whisker Club President Bruce Roe finally took the gold for best Hungarian Moustache.
In perhaps the least surprising news of the 2011 games, beard juggernaut Karl-Heinz Hille of Germany continued his world domination by winning a fifth straight gold medal in the Imperial Partial Beard category.
FOLLOW THIS TOPIC