STORY HIGHLIGHTS
Rupert Murdoch, son James, and Rebekah Brooks to appear at select committee hearing
The trio to face questions about their knowledge of phone hacking at News International
The hearing in front of UK members of parliament will be broadcast live on television
Watch UK lawmakers question Rupert Murdoch, James Murdoch and Rebekah Brooks live from 1:30 p.m. GMT / 9:30 a.m. ET Tuesday on CNN.com and also via CNN Apps including iPhone, iPad, Android and selected Nokia devices. Also watch lawmakers question leading members of the Metropolitan Police including former chief Paul Stephenson from 11 a.m. GMT / 7 a.m. ET Tuesday.
London (CNN) -- News Corp founder Rupert Murdoch, his son James and former News International chief executive Rebekah Brooks are set to appear in parliament on Tuesday to answer questions about the phone hacking scandal that has convulsed Britain.
Lawmakers will want to know what the Murdochs knew -- and when -- about the alleged illegal interception of telephone messages of individuals ranging from celebrities and politicians to murder victims and the families of those killed in terror attacks and wars.
So what is likely to happen on Tuesday and why have the Murdochs and Brooks agreed to appear?
Where will the Murdochs and Brooks be questioned?
They will appear before the Commons Culture, Media and Sport committee, one of 34 select committees that act as watchdogs on government departments. Normally these committees are sober affairs in small rooms at the Houses of Parliament where lawmakers can call ministers, civil servants and other individuals to account.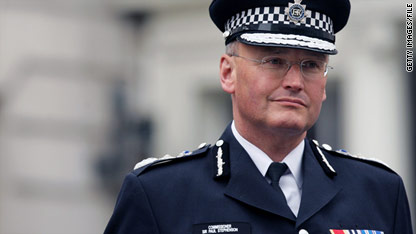 London's top cop resigns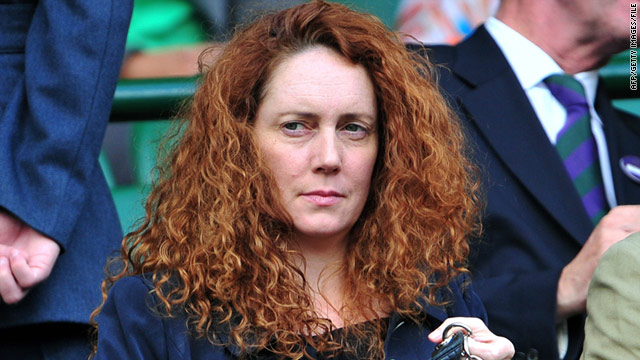 News Corp's Rebekah Brooks arrested

Long road back for News Corp

Fox avoiding phone-hacking scandal?
While Members of Parliament (MPs) often "behave like football teams" in the House of Commons, select committees give MPs a chance to ditch the party politics and delve deeper into investigations, says Michael Parris, a former Select Committee member and columnist for The Times, owned by Rupert Murdoch.
Occasionally committee hearings become events of great atmosphere when tenacious lawmakers really get their teeth into a subject.
Normally they operate quietly and unobtrusively; by contrast this committee will be televised -- you can watch it live on CNN.com -- and likely to have a huge global audience.
Who will question the News International executives?
John Whittingdale is the chairman of the committee and has spoken out firmly against News International throughout the crisis. He was one of the first Conservative MPs to demand that News Corp. should abandon its bid for the 61% of the shares in satellite broadcaster BSkyB bid that it did not own.
Other members of the committee include MP Tom Watson, a longtime critic of Rupert Murdoch who has said he has worked on the phone hacking inquiry nearly every day for two years, and has been instrumental in maintaining the momentum of the investigation in recent months.
Select Committee MPs usually have no ambitions to be cabinet ministers so they have more courage to speak out on issues, even if their views cross party lines -- a characteristic that has gained them widespread respect, says longtime UK political observer Robin Oakley.
Why have the Murdochs and Brooks agreed to appear?
The media mogul is engaged on a frantic damage limitation exercise after it was alleged that News of the World had hacked into the phone of Milly Dowler, a teenager who was murdered. The allegation sparked fury in Britain; News International bosses, politicians and police have been trying to defuse the anger ever since.
James Murdoch said on Friday: "Next week, my father and I will appear before the Commons Media Select Committee and will speak to them directly about our determination to put things right. The company has made mistakes. It is not only receiving appropriate scrutiny, but is also responding to unfair attacks by setting the record straight."
What are lawmakers likely to ask the Murdochs and Brooks?
Deputy Prime Minister Nick Clegg has said Rupert Murdoch has "big questions" to answer over the phone hacking scandal and alleged payments to police officers. He said Murdoch, his son and Brooks should appear "if they have any shred of sense of responsibility or accountability for their position of power."

Murdoch: The man behind the empire

Hacking scandal compared to Watergate

Rusbridger on paper's hacking scoops
Brooks's arrest on Saturday may limit what MPs can ask her at Tuesday's hearing, as Brooks could conceivably claim she is now part of a police investigation and is therefore unable to answer questions pertaining to the scandal.
MP Chris Bryant wondered aloud to Sky News on Monday whether Brooks's arrest was a "ruse" to avoid probing questions about the extent of her knowledge about phone hacking at News International papers.
MPs will want to know whether Brooks ever saw actual transcripts of hacked phone voice messages while editor of the Sun or News of the World, and why she failed to act after being informed her paper was paying private investigators with criminal records.
They will also want to ask James Murdoch how many out-of-court settlements for phone hacking he approved, why News International didn't alert authorities when it became clear that phone hacking was widespread at News of the World, and why the company is paying the legal fees of convicted phone hacker Glenn Mulcaire.
The elder Murdoch will also be asked how the entire affair could have happened without his knowledge and how his company could possibly be considered a "fit and proper" company to run a media organization, a prerequisite in Britain.
Have any of the trio appeared at a select committee before?
Rupert Murdoch and his son have never appeared before, prompting massive anticipation in the British media.
The elder Murdoch reportedly flew in American public relations expert Steven Rubinstein, whose clients include Robert De Niro and talk show host David Letterman, this weekend as he prepared with lawyers for the grilling he is certain to receive at Tuesday's hearing.
Now that Rebekah Brooks has resigned, the pressure is increasing on James Murdoch to do the same.
BSkyB investors are concerned about the scandal's effect on the younger Murdoch's chairmanship of the British broadcaster, and Murdoch's performance at Tuesday's could well determine whether the board allows him to keep his job there.
"If on television [James] came across as someone with something to hide, or he got angry with MPs ... you might take a view that Sky could be affected and it would be better not to have the Murdoch name on the chairmanship," one investor told the Financial Times.
Brooks has appeared at a committee before, in 2003. Appearing alongside Andy Coulson, she admitted that News International bosses had authorized payments to police, although Coulson said that we operate "within the law."
While Brooks attempted to rescind those remarks earlier this year by saying she had no knowledge of specific payments being made to police officers, her statement bolstered MPs' perceptions that criminal activity was sanctioned by those at the very top of News International.
What notable moments have there been at select committees before?
While public pressure is enough to make most witnesses attend committee hearings, there is nothing to legally compel them to speak once they're in the room.
In 1992, Kevin Maxwell, son of the late media mogul Robert Maxwell, attended but refused to answer questions for two hours at a hearing, drawing calls from furious MPs to hold him in contempt of Parliament.
In 2003, a select committee aggressively questioned weapons expert David Kelly about whether or not he told a BBC journalist that the government had "sexed up" a report on Weapons of Mass Destruction in Iraq in the lead-up to the war. Kelly was upset at his grilling by MPs during the televised hearing, and committed suicide two days after his appearance.
FOLLOW THIS TOPIC