STORY HIGHLIGHTS
NEW: Louise Mensch refuses to repeat her accusation outside the protection provided in Parliament
NEW: "Show some balls," Morgan tells the member of Parliament
NEW: "I feel no need to apologize," Mensch says
Mensch made the allegations Tuesday in a hearing about News Corp.
(CNN) -- Piers Morgan, host of CNN's "Piers Morgan Tonight" and a former editor of two British tabloid newspapers, rejected as "nonsense" a British lawmaker's allegations Tuesday that he participated in phone hacking.
Morgan said he may have been a victim of hacking, but was never a perpetrator.
Louise Mensch, a Conservative member of Parliament on the Culture, Media and Sport Select Committee, made the allegations during a hearing before the committee Tuesday.
"Piers Morgan, who is now a celebrity anchor at CNN, you do not appear to have asked him any questions at all about phone hacking," Mensch told her fellow lawmakers. "As a former editor for the Daily Mirror, he said in his book 'The Insider' recently, and I quote, 'that little trick of entering a standard four-digit code allows anyone to call that number and hear all your messages.'
"In that book he boasted that using that little trick enables him to win scoop of the year for a story about (former England national soccer team manager) Sven-Goran Eriksson," Mensch said.
"So that is a former editor of The Daily Mirror being very open about his personal use of phone hacking."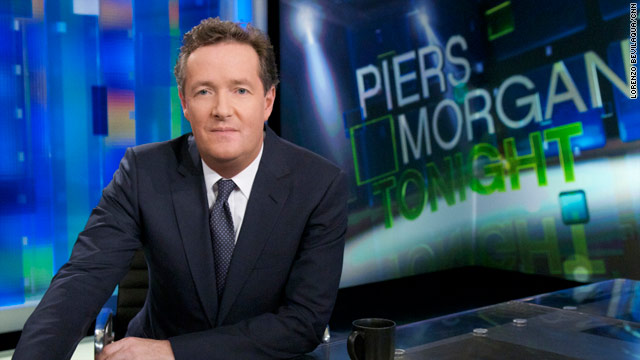 Piers Morgan believes Murdoch
Mensch's comments elicited an immediate riposte from Morgan: "That MP just claimed I boasted in my book of using phone-hacking for a scoop," he said on Twitter. "Complete nonsense. Just read the book."
The book, titled "The Insider: The Private Diaries of a Scandalous Decade," was published in 2005. In it, Morgan wrote that he had suspected he was a victim of phone hacking. "I wrote in my book that someone warned me phones could be hacked, so I changed my (personal identification) number."
"Someone suggested today that people might be listening to my mobile phone messages," the book says. "Apparently if you don't change the standard security code that every phone comes with, then anyone can call your number and, if you don't answer, tap in the standard four-digit code to hear all your messages. I'll change mine just in case, but it makes me wonder how many public figures and celebrities are aware of this little trick."
Later, appearing on CNN's "Situation Room," Mensch said that she would not repeat the comments she had made to the committee. Those comments were made under parliamentary privilege, which protects her from any lawsuits.
"To repeat something outside of Parliament doesn't give me that cloak of privilege, and Mr. Morgan is a very rich man," she said. "So, I'm sure that the ferocious investigative journalists at CNN and across the news media in the United States will take careful note of what was said in the committee and look into it."
Morgan said her refusal to address the issue outside of Parliament was a mark of cowardice. "As she may be already aware, she came out with an absolute, blatant lie during those proceedings," he said. "At no stage in my book, or indeed outside of my book, have I ever boasted of using phone hacking for any stories. For the record, in my time at the Mirror and the News of the World, I have never hacked a phone, told anybody to hack a phone or published any story based on the hacking of a phone. And what she did today was a deliberate, in my view, and outrageous attempt to smear my name, CNN's name, the Daily Mirror's name."
He called Mensch's refusal to defend her accusation "an outrage."
"Show some balls," the ex-tabloid editor told the female parliamentarian. "Repeat what you said about me and then, maybe, go and buy a copy of my book, 'The Insider,' and see where in that book these claims that you made today in a televised committee watched all over the world, where that claim is in that book -- because it isn't there."
Morgan accused Mensch of abusing parliamentary privilege and demanded an apology, but Mensch held her ground.
"I feel no need to apologize," she said. "As I said, I refer American journalists to what I said in the select committee, and I'm quite perfectly content to stick with that."
Morgan worked for News Corp. as editor of the News of the World from 1994 to 1995 and served as editor for the Daily Mirror, a paper not owned by Rupert Murdoch, from 1995 to 2004. The 46-year-old British talk-show host replaced Larry King on CNN early this year.
FOLLOW THIS TOPIC