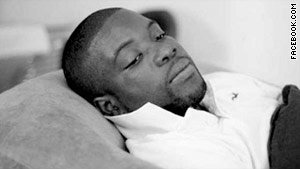 The trader was named by media as Kweku Adoboli, who posted this photo of himself on his Facebook page.
STORY HIGHLIGHTS
NEW: Kwaku Adobili, in police custody, has a Thursday hearing
NEW: The 31-year-old suspect didn't enter a plea
Credit rating agency Moody's says it is reviewing UBS for a possible downgrade
UBS itself reported the suspected rogue trader to police, officers say
London (CNN) -- Police charged a bank trader with fraud Friday, a day after he was arrested in connection with the discovery of unauthorized deals at Swiss banking giant UBS.
City of London Police said Kwaku Adoboli appeared in court later Friday, charged with two counts of false accounting and one charge of fraud by abuse of position.
During the proceedings, Crown Prosecutor David Levy said this was in connection with losses in excess of $1.5 billion. Separately, UBS said Thursday that it estimated its losses at around $2 billion.
The suspect was not obliged to and did not enter a plea.
Clad in a V-neck sweater, a crisp white shirt, and gray slacks, the suspect wiped his eyes from time to time but otherwise did not appear visibly upset.
The court ruled that Adoboli will remain in police custody until his next hearing, set for Thursday.
Adobili can apply for bail during next week's proceeding. A commital hearing has been set for October 28.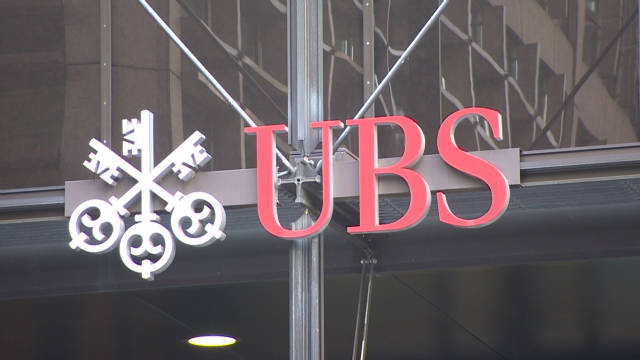 Rogue trader costs UBS $2 billion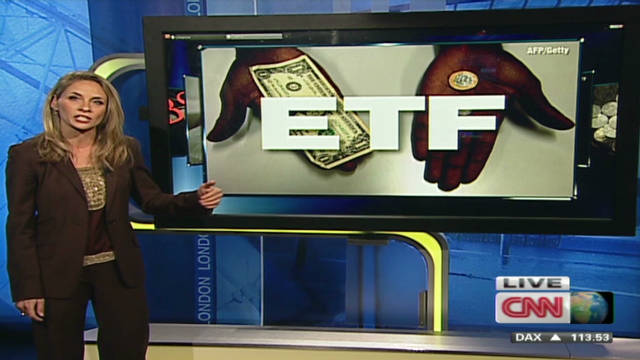 UBS: What went wrong?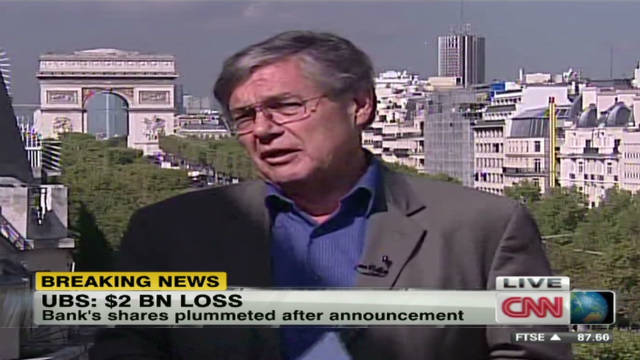 A history of big trading losses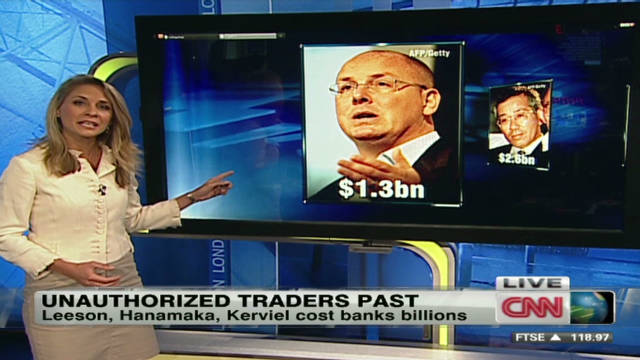 Past unauthorized traders cost billions
The 31-year-old was arrested in an early morning operation in London's banking district hours before the loss was announced on Thursday, police said. His first name has been spelled elsewhere as Kweku.
The Financial Services Authority, the Serious Fraud Office and the Crown Prosecution Service are also involved in investigating the case, the City of London Police statement said.
The bank declined to comment on the arrest. Shares in UBS rose slightly in early trading in Europe Friday after falling around 10% the day before.
The bank is large enough to take a $2 billion hit, experts said, but the size of the loss it reported is almost unprecedented.
Credit rating agency Moody's has said it is looking at UBS for a possible downgrade.
Its review of UBS will focus on "ongoing weaknesses in the group's risk management and controls" as revealed by the reported loss, Moody's said in a statement.
Moody's downgraded two French banks earlier this week amid questions over their exposure to debt.
News of the alleged rogue trader came amid pronounced economic anxiety in Europe. Markets there have been in turmoil in recent weeks as concern has mounted that Greece might default on its huge debt, sending shock waves through the 17-nation eurozone and further afield.
U.S. Treasury Secretary Timothy Geithner attended a meeting of Europe's Economic and Financial Affairs Council in Wroclaw, Poland, on Friday, at which questions around Greek debt and financial stability in the eurozone were discussed.
Finance ministers for the European Union member states, central bank presidents and representatives of other major financial bodies were also present. The conference comes ahead of G20 and IMF meetings later this month.
Lex van Dam, a former trader who is now a partner at Hampstead Capital in London, said a bank's risk management division is supposed to examine a trader's activities.
UBS is not likely to collapse, but the scandal could prompt the bank to split its investment bank into a separate company, he added.
UBS said no client positions were affected by the loss, which is still being investigated.
But the "unauthorized trading by a trader in its investment bank" could cause UBS to post a loss in the third quarter of this year, it said.
The loss would potentially be among the largest costs ever to a bank in unauthorized trading.
Rogue trader Jerome Kerviel cost his French bank, Societe Generale, almost $6 billion, and was sentenced to three years in prison last year.
Yasuo Hamanaka cost Sumitomo Corporation $2.6 billion in the global copper market, and was sent to prison for eight years over fraud and forgery in 1997.
Nick Leeson, the subject of the Ewan McGregor movie "Rogue Trader," lost about $1.3 billion for his bank, Barings, in 1995, forcing it to close.
UBS made a pre-tax profit of about $1.9 billion in the second quarter of this year, it announced in July, down from about $2.5 billion the quarter before that.
CNN's Erin McLaughlin, Nina dos Santos, Laura Smith-Spark, Irene Chapple, Ben Rooney, Alex Mohacs, James Partington, Laura Perez Maestro, Kendra Petersen, Nick Thompson and Christine Theodorou contributed to this report.
FOLLOW THIS TOPIC