STORY HIGHLIGHTS
Egypt is a cultural powerhouse in the Arab world
Egyptian film industry has long dominated Arab cinema
TV dramas made in Egypt watched throughout the region
Gulf countries now vying for media dominance
(CNN) -- As Egypt's president, Hosni Mubarak, succumbs to a popular revolution and steps down, events in Cairo are being watched throughout the Arab world, where Egypt's influence is widely felt -- and not just for political reasons.
Not only does Egypt have the largest population in the Arab world, it is a cultural powerhouse, producing hugely popular music, movies and television.
Viola Shafik, filmmaker and author of "Arab cinema," says that while Egyptian movie stars rarely achieve global recognition, they are known throughout the region.
"Without them the whole locally produced entertainment industry would be dead, as they feature also in all kind of TV formats," she said.
Melodrama, musicals and comedy used to be the pillars of the Egyptian film industry.
--Viola Shafik, filmmaker and author
"Melodrama, musicals and comedy used to be the pillars of the Egyptian film industry.
"Today you have very few melodramas and musicals -- rather comedies and action films, often mixed with melodramatic, romantic or comic elements, and so usually family friendly."
Egypt has long dominated the Arab film industry, its movies distributed and watched throughout the region.
Classic Egyptian cinema from the 1950s and 60s is respected among cinephiles worldwide, and it made global stars of actor Omar Sharif and acclaimed late director Youssef Chahine.
But it's Egypt's action films and comedies that produce today's biggest homegrown stars in the Middle East, such as rugged action man Ahmed Al Sakka and comedy icon Ahmed Helmy.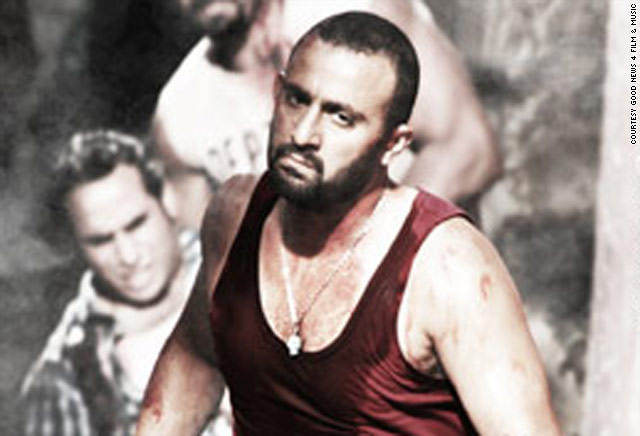 Gallery: Stars of modern Egyptian cinema
Egypt's influence isn't limited to film -- it has traditionally exported TV programs throughout the region, according to Mohamed Zayani, a professor at Georgetown University in Qatar.
"Arab countries used to acquire a lot of their TV programs from Egypt," he said. "What helped was all Arabs understand the Egyptian dialect, which is not true for say the Moroccan dialect or the Algerian dialect.
"It's a little bit of a lingua franca, partly because of the dissemination of Egypt's cultural and media products."
Egypt's dominance of the entertainment industry has been challenged in recent years by emerging media hubs in Gulf countries, said Zayani.
"Over past decade or two, gradually you got a shift that meant the media centers in the Arab world are no longer just Egypt and Lebanon, but countries like Saudi Arabia, the U.A.E and Qatar," he said.
Gulf state-owned satellite TV channels that air throughout the region have been financing hit TV shows such as Syrian drama "Bab al-Hara," hugely popular throughout the Middle East. As a result, Syrian dramas now rival Egyptian productions for regional popularity.
TV soap stars are the favorite subject of the region's celebrity magazines. While celebrity culture may not be as all pervasive in the Middle East as in, say, the United States or India, Egyptian entertainers appear on magazine covers and fill column inches and TV air time throughout the region.
People relate to Egypt because they have the same grievances, because they could be the next Egypt
--Mohamed Zayani, Georgetown University
Aline Alkhoury, Assistant Editor of Dubai-based celebrity magazine "Ahlan! Arabia," says Egypt has always been, and still is, the leading country in the region in terms of musical exports.
She says Egypt initiated the Arabic music renaissance in the 19th century, and was key to the birth of Arabic pop music in the 1960s and 70s.
"Many performers who started their careers back in the 80s are still regarded as leaders for the music scene today -- like (Egyptian singer) Amro Diab for example," said Alkhoury.
"Today, Lebanese singers and musicians managed to gain a considerable quota of the music scene, but almost all of them have to visit Egypt and get 'baptized' there before they can be considered superstars," she said.
Zayani said the Egyptian press has a long history and Egyptians work in media outlets throughout the Arab world, but he added that today's leading pan-Arab newspapers Al Hayat and Asharq Alawsat are both Saudi owned.
But even if a changing media landscape means Egypt's cultural influence is waning, Egypt's protests will be keenly monitored throughout the region.
The emergence of satellite TV channels and 24-hour news channels that are watched throughout the region has bolstered pan-Arab feeling, according to Zayani.
"People relate to Egypt because they have the same grievances, because they could be the next Egypt," he said.
"They have been through some of the same problems as Egyptians -- constraints on freedom, creativity, the future for young people -- they are the commonalities."
FOLLOW THIS TOPIC